Website Improvements To Focus On During COVID-19 Downtime
In the fight to keep your business afloat, have you thought about website improvement?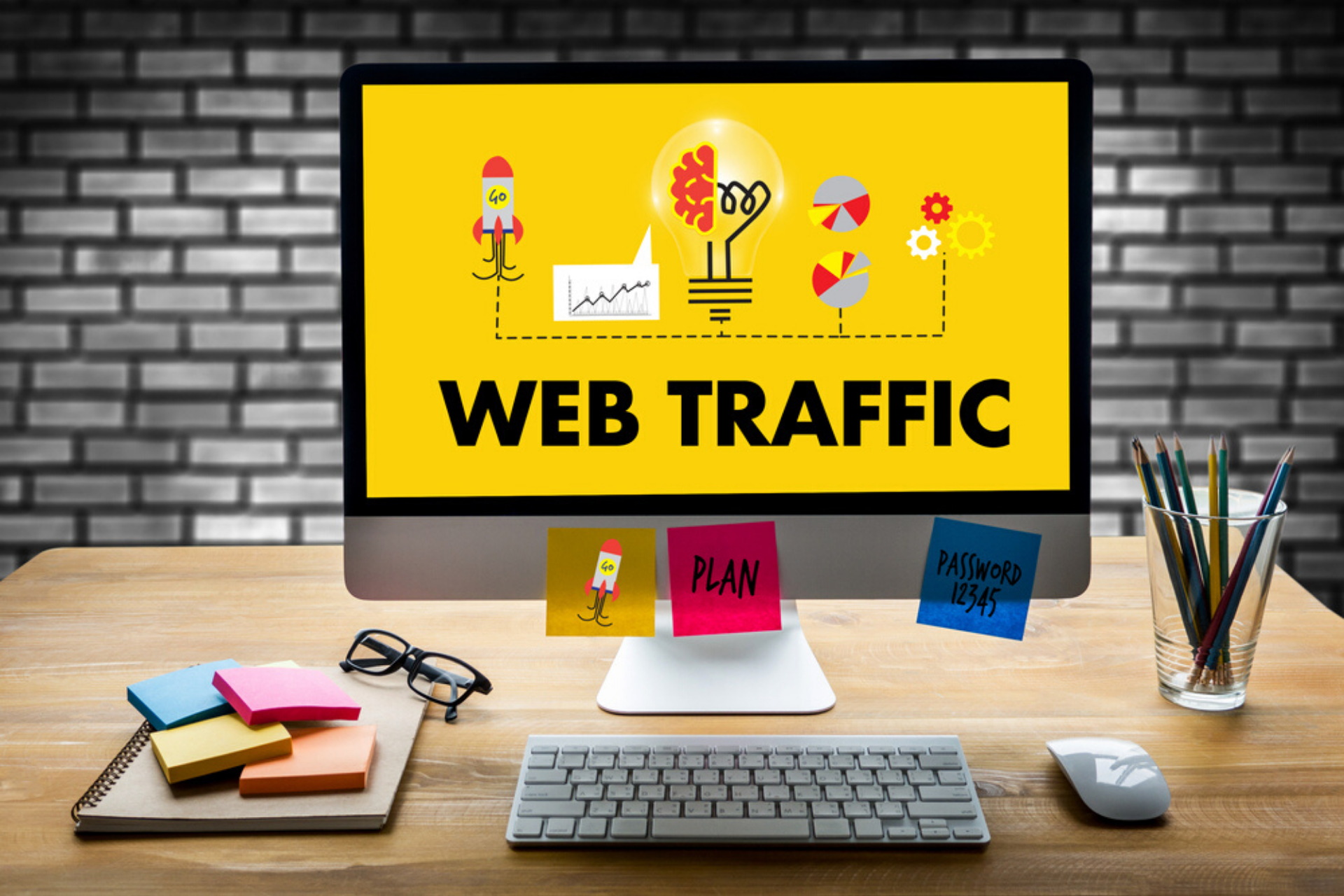 Since the implementation of lockdowns around the world, internet usage has surged up by as much as 70%. More and more people are consuming online content at an increasingly consistent rate. 
With offline entertainment on the halt, the Internet has fully taken over the average household. While this presents opportunities for many to take their business online and begin their entrepreneurial journeys, this scenario should also act as a reminder for current website owners/online entrepreneurs to up their game.
It isn't just about increasing your website's capacity to host people (which is important), but also including features that promote visitors to interact with your website and content. Improvements need to be made to your websites to allow that.
Looking Into Website Improvement Is More Important Than Ever
 In this article, we discuss six such website improvements that you can implement today.
1. Include A Live Chat Feature
The first website improvement you should look into is the one that improves customer experience. Work from home and erratic work hours have led to a reduction in phone communication channels between customers and employees. 
As a result, troubleshooting a faulty product, or making purchase decisions can be extremely cumbersome for interested stakeholders. Some consumers might also end up relying on third party websites for product/service information or opt for a competitor product or service used by someone they know. 
This can lead to a loss of business, but a live chat feature could easily reduce that. It is a subtle website improvement that can lead to massive results. Your employees can work from home while interacting with potential and regular consumers. 
At the same time, this is also a long term investment that can help reduce traffic for your customer care's phone channels, with the easier problems being solved by the live chat option.
2. Add A Blog On Your Website 
If you don't have a blog already for your website, it's time to get one. As mentioned above, people are consuming online content at a greater rate.
Why not capitalize on that to create content that promotes your products and services and addresses some of the more pressing concerns of your users at the same time? 
A blog can be a massive website improvement that can increase the time visitors spend on your site. All it requires is a dedicated person or team to plan and post quality content on it, regularly.
If you don't have someone like that in-house, then hire or outsource the work to a freelancer (Fiverr is a good place to look). 
A blog doesn't need to be limited to long-form written content. Graphics, animations, video content, poems, infographics, etcetera can all add intrigue and meat to your blog that can encourage potential consumers to stay. 
A blog can also be a good way to keep your employees engaged from home. Keeping an intra-company contest and asking employees to submit the work produced from their hobbies online, is both a good way to keep consumers engaged and boost the morale of the team.
3. Upgrade Your Hosting Plan
This website improvement happens on the backend, as opposed to being seen by consumers directly. This one is especially true for smaller websites that run on basic plans or plans in the lower tier. 
Your website should be prepared for increased traffic and the additional content on your website (that you should be posting). Your aim should be to increase your website space (in gigabytes) and the number of visitors it can handle. 
One of the ways to address the latter is through website optimization wherein you upgrade your hosting plan. Call your website host and enquire about the available plans and upgrade options. 
Hosts usually have a good idea of what plan you need to use to get certain performance metrics. 
Keep in mind that most hosts don't pose a limit to the number of visitors you can have. But, based on your plan's usage limits, your website can crash if it can't handle all the traffic. 
This website improvement is much needed; the lack of this might lead to a layman consumer looking for greener pastures, elsewhere.
Starting An Online Brand? Build It On .Online!
4. Get Rid Of Unneeded Assets
Streamlining your website can prove greatly effective in these times. The increased traffic can slow down your website and can lead to crashes if the number of visitors is unprecedented. Even if your website can handle the high traffic, it won't attract visitor retention if it is a cluttered mess. 
One of the ways to avoid that is by auditing your website and cleaning out the unneeded mess. Some of the things you can chop out include: 
Clunky UI

An animation heavy homepage (that takes forever to load)

Old and irrelevant pages 
Unless they definitely add value, these assets don't need to congest your website and slow it down.
5. Integrate Social Media
Most social media websites, such as Facebook, have the ability to create website previews from copied links. However, you can make your visitors' lives a lot simpler by including social media buttons.
Including a tiny social media widget can lead to a massive improvement because it can increase website traffic in your direction. Don't simply stop at a 'follow us on' button, integrate it throughout your website. 
This can include an interactive social button that can appear if your visitors highlight a text from your blog. It can also simply be a 'Share this' button that is placed after every blog post or the product page. 
Reducing your consumers' efforts can promote them to share your content more. At the same time, integrated social media assets will allow them to remain on your website. It's a win-win!
6. Create A Subscription Box
A subscription box is a great website improvement that can be seen as the 'post-sales' of website visits. No single user can stay on a website forever. You can, however, promote them to revisit by contacting them on their emails. 
This can be executed in the following ways: 
Informing them when content/ products relevant to them are online. 

Creating a regular newsletter for your visitors. 

Emailing previews and summaries of relevant content to consumers, that lead to your website.
These are just a few ways your visitors can be promoted to open your website again. The chances of them doing so at this period in history are higher than ever.
But you won't be able to do that unless you get a subscription box.
In Conclusion 
This increased traffic that websites are experiencing should not be taken for granted. It is, after all, temporary. Once the world resumes, things will slowly go back to normal. Offline activities will have their place once more, and website traffic will surely fall. 
However, this is a great time to build a strong consumer base that returns to see your content, products, and services online, during normal times, too. 
Therefore, website improvements in the right direction are vital. Even the smallest of changes can be effective if they make life easier for your visitors.
Starting An Online Brand? Build It On .Online!