Struggling With SEO? Here's A Guide To Win At Organic Marketing
Organic traffic is oxygen for online businesses. The good news is with a dynamic and solid SEO strategy in place, it's possible to get people to visit your website without doing any paid promotions.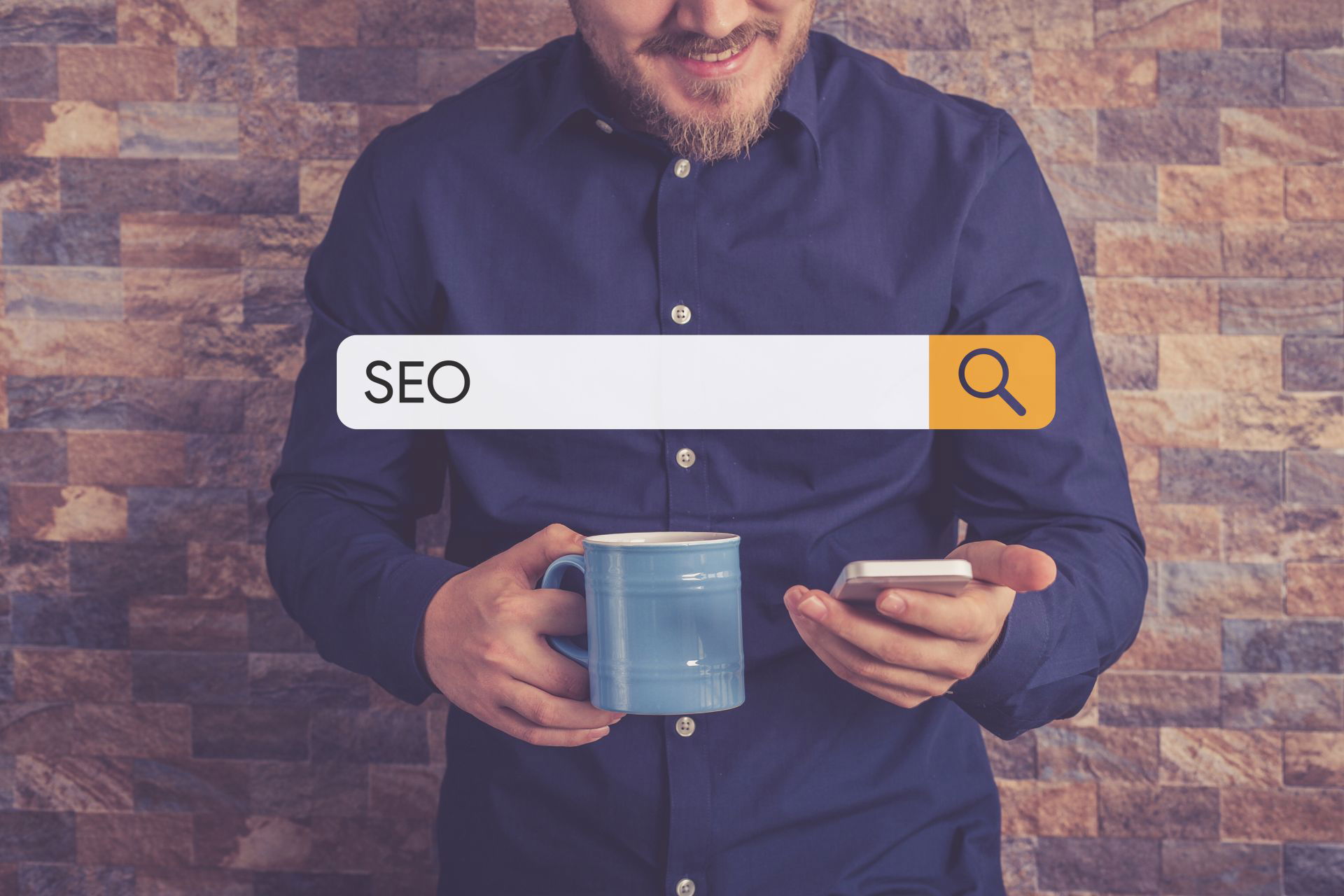 The bad news is that SEO is a time-intensive activity that requires continuous efforts. This means SEO has to be a permanent component of your marketing plan.
Most small online businesses often get overwhelmed with all that is required to find success with SEO.
To help you win at SEO and to build a better online brand, we've put together some of the most effective tips, tricks, tools, and tactics to get the job done.
The Search For keywords
Keywords are the backbone of SEO. Therefore, keyword research is an important part of crafting an SEO strategy.
There are several tools to help you search for the exact phrases or words that people are using to look for information on search engines.
Speaking the language your audience speaks is how you're going to reach them.
1. Make A List Of The Topics You Want To Rank For 
Prepare a comprehensive list of all the subjects and topics your website is about. Segment your ideas in broad idea buckets.
If you're a blogger, then you can have a topic cluster for your topics and sub-topics. For instance, you can include social media marketing as a topic under online marketing.
Once you have your topics and sub-topics sorted out, begin your content creation process by searching for a list of relevant keywords that fit each topic.
The best way to search for keywords is to take one topic at a time and brainstorm all the ways someone might search for them. Alternatively, you can also decide what keywords you want to your website to rank for.
2. Study The Keywords Your Website Is Currently Ranking For
These are keywords that the search engine thinks you are a relevant source on.
Tools such as SEMrush and Serpstat will give you access to insightful free reports that'll give you a picture of the keywords your website is ranking for.
While you might not rank high enough on the SERPs, doing this will give you a starting point.
3. Use Related Keywords As Part Of Your Target Keywords
When you search for a particular topic, Google shows you related keywords or searches at the bottom.
See which ones you can use to improve your content marketing strategy.
Additionally, you can get a lot of ideas by using Google's suggest function. This enables Google to suggest keywords as you start typing in your search query.
The reason these additional suggestions appear is because Google is observing them being used frequently.
You can also use tools such as Ubersuggest that allow you to enter your seed keyword and get a list of the multiple variants of it based on real searches.

The Principles Of On-page SEO
1. It's All In The Title
The title tag is the blue link that you see in the search results and it shows as the main heading when a page is shared on social media. This gives you an opportunity to optimize it in two ways.
Firstly, you can insert your primary keywords in the subject, preferably in the beginning to tell the search engines what the page is about.
Secondly, you can write compelling titles that prompt people to click on the link.
The best way to start is to review all your pages and look at the titles of the page or the blog.
Each page should have a unique title tag and they shouldn't be too long—keep it under 65 characters.
2. Make Your Meta Descriptions Interesting 
A meta description is the small paragraph of text that appears below a page's title in the search results. Ideally, it should be a concise description of what people can find on the page.
Meta descriptions don't particularly count as a ranking factor, but they do influence click-through rates and that helps your website's search rankings.
Which is why it helps to take time to review your meta descriptions and write the best ones possible.
3. Keep Your URLs Clean 
As a rule of thumb, your URLs should be short, clutter-free, simple, readable and keyword-rich to help with your SEO efforts.
To begin with, your website's URL should be clean and crisp. This will then determine the URL of your other pages which will help with your SEO.
A smart way of keeping your URLs clean is to opt for branded domain extensions.
For example, if you're an online business then pick a .online domain extension to denote your business website.
You can choose a name that is memorable and meaningful like www.taste.online.
4. Fix Your Images 
There is a lot you can do when it comes to your images.
Apart from uploading high-quality images, you should remember to reduce their size to the minimum so that they load faster.
Use a descriptive file name and use alt text to provide descriptive text to give search engines an indication about what the image is about.
5. Regularly Publish High-Quality Content
Look at all the content you have on your page. Then ask if it covers the topic in question?
If it addresses all the relevant keywords and is it providing value to the audience? Is it engaging enough?
Search engines love high-quality content that is rich in relevant keywords.
So to impress them make sure your content is top-notch. Solve problems by providing information that addresses the queries of your customer or prospects and you'll start ranking higher.
Technical SEO
1. Study How Google Crawls Through Your Website
What better way to know how Google crawls your content than by looking at it through its eyes? There are two ways to do this.
Firstly, install BROWSEO on your page. This tool shows all the tags and content on your website by stripping out the design elements.
If some of your content is missing, it could mean that search engines can't read your website and that you need to tighten loose ends.
The second option is the Search Console. The Fetch and Render tool lets you insert in your URL and select whether you want to have a look at the desktop or the mobile version and shows you how Google interprets the page.
2. Make Your Website Device Agnostic 
Your website should be mobile responsive since Google now considers that as a ranking factor. Google rewards sites that provide a great mobile experience.
Test your website on mobile and other devices to ensure that it works seamlessly on all devices and offers a stellar brand experience. After all, it's a mobile-first world.
3. Make Sure Your Website Is Fast
Nobody likes a slow-loading website. And there is enough and more evidence available showing that slow-loading sites perform badly.
With the help of tools such as PageSpeed Insights or Pingdom's speed test, perform a comprehensive audit of your website and compile a list of options to help give your site a little more zip.
4. Do Monthly SEO-Checks 
Google Search Console will do the job for you here. You can use it to check all the serious issues. The tool sends you an email about any issues with your website, but it helps if you are proactive.
5. Fix Broken URLs 
It can be frustrating as a visitor to come across a dead page. It just looks careless on your end and hampers your brand image.
Regularly run a check through your website for broken pages. Search Console can show you errors Google has found or you can also use a crawler to hunt these issues down yourself.
Final Thoughts
The tips mentioned above will give your online business the edge it needs in order to pip the competition and rank higher on search engines.
However, keep in mind that this article is just the tip of a very large and deep iceberg. There's a lot more you can do to improve your website's SEO ranking.
Starting an online business? Build it on a .online domain!