5 Ways Content Marketing Can Help To Grow Your Online Business
When it comes to marketing your online business, there are multiple ways to go about doing it. However, the most effective and long-term avenue to go about marketing your online business is to channel your efforts towards content marketing.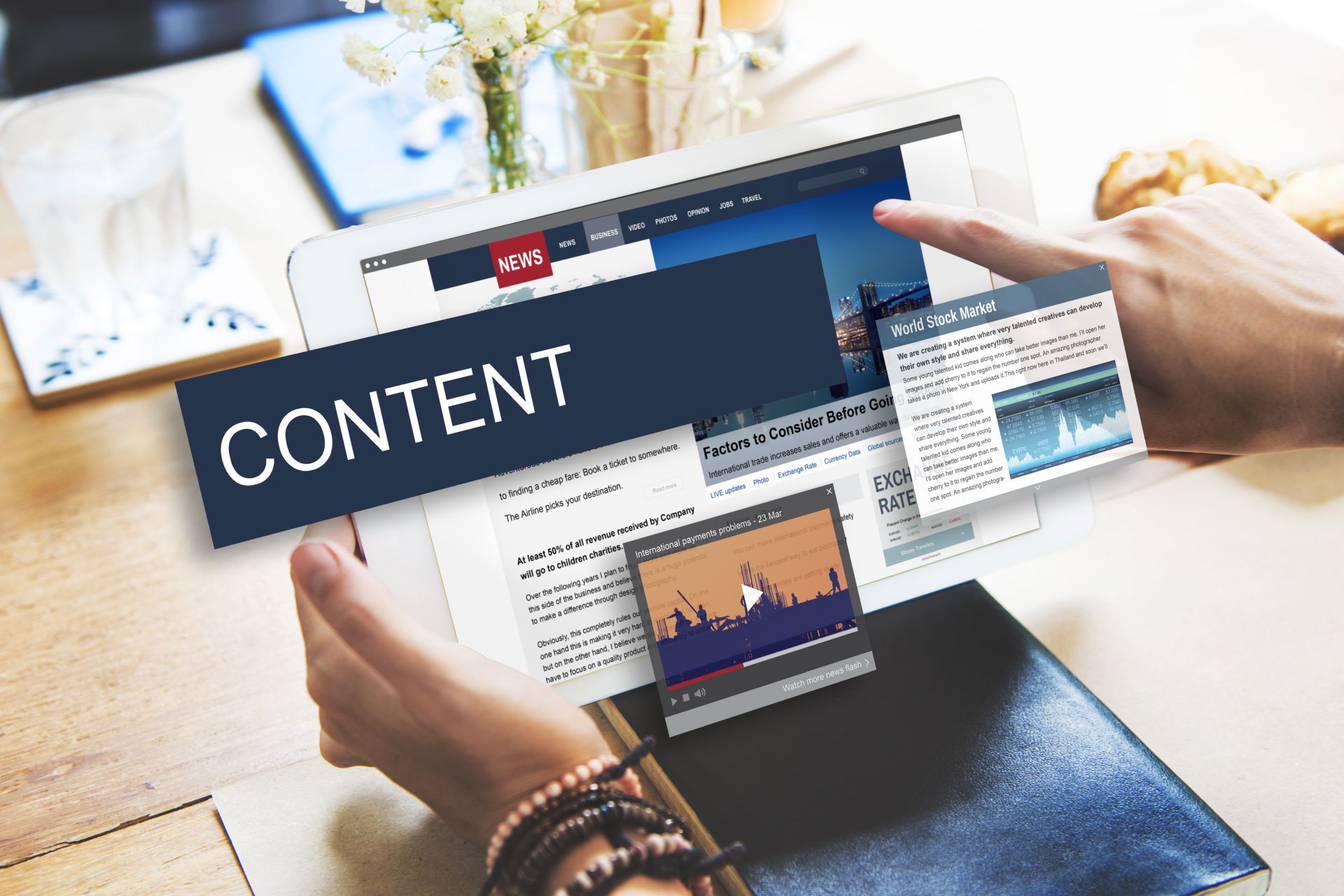 Why is content marketing so important? Well, content marketing is the basis of SEO and organic marketing. And the only way to win at online marketing, in the long run, is to rank high on search engines.
However, unlike popular belief, content marketing isn't restricted to writing blogs or creating infographics.
Content marketing includes YouTube videos, podcasts, and any other activity that helps to optimize your website or business name to enjoy a better SEO rank.
Here are 5 ways on how you can use content marketing as part of your overall online marketing plan to grow and promote your online business:
1. Write Relevant Blog Posts
The basis of successful content marketing depends on writing blog posts that are value-driven and relevant on a frequent basis.
The topics you write about should be relevant to the nature of your business, the products you sell and based on what your customers and users are searching for.
Value-driven blogs that impart useful information go a long way to connect with your users and to attract new audiences that are relevant.
This is especially true if the content you post addresses a subject that people want to learn about.
The biggest advantage behind writing blog posts is to rank for long-tail keywords which your business website might not be able to rank for otherwise.
For instance, if you run an online shoe store, publishing a blog post titled "5 Sneakers You Can Pair With Formal Wear" is a great way to attract anyone looking for sneakers that double up as formal shoes.
Frequently publishing value-driven posts like "Tips To Select The Perfect Running Shoes" will do well in terms of keywords and to strengthen SEO.
In this video, Stefan from Project Life Mastery shares with you some content creation strategies:
2. Include SEO-Driven Product Descriptions  
Another way to go about content marketing is to include a compelling product copy on product pages for your products.
If you are selling products online, then a smart way to incorporate content marketing is to include short, keyword-rich, value-driven product descriptions.
Doing this will help your product pages to appear in more searches and to rank high for a specific set of keywords pertaining to the nature of your product and your core competency.
For your online shoe store, your product pages should appear on Google's search results for "men's running shoes".
The best way to do this is to identify a set of relevant keywords and use them in your product description's body, title, and alt-text of the product's images.
3. Write Guest Posts 
A great way to go about content marketing is to write blog posts for other websites from the same industry as you.
The idea here is to get your content published on a website which enjoys a higher authority and a high volume of traffic that is relevant to your business.
Start by searching for websites that are ranking high for keywords that you want to rank for and then approach them about writing guest posts.
You don't necessarily need to write a blog or content piece; you can ask them to insert a link to your own blog or to include your infographic or YouTube video or your website link.
The idea behind writing guest posts is to attract backlinks from authentic websites which will help to improve your website's SEO rank.
4. Build Your YouTube Presence
YouTube is regarded as the second largest search engine after Google. With over a billion active users on the video media platform, YouTube marketing has tremendous potential to market online businesses.
With so many active users on the platform, there's a high chance that your target audience is already looking for you there.
The key to use YouTube as a content marketing platform is to consistently upload high-quality videos and to optimize them by inserting the right keywords in the description and using clickbaity titles.
5. Include An Optimized FAQ Page
By including a keyword-optimized FAQ page that addresses all the most asked questions and common queries that your visitors or customers have is a great way to get your business website to rank higher on search engines.
Include answers with relevant long-tail keywords and key phrases that will help to drive relevant traffic to your website.
Final Thoughts
Given the multitude of marketing tools and channels available to promote your online business, inbound marketing channels such as content marketing make for the most effective avenue to build authority in your niche.
Even marketing experts agree that content marketing is an essential marketing function for the growth of online businesses. So, what are you waiting for?
Starting an online business? Build it on a .online domain!