10 Small Online Business Ideas That You Can Start In 7 Days
Millennials make 60% of their purchases online.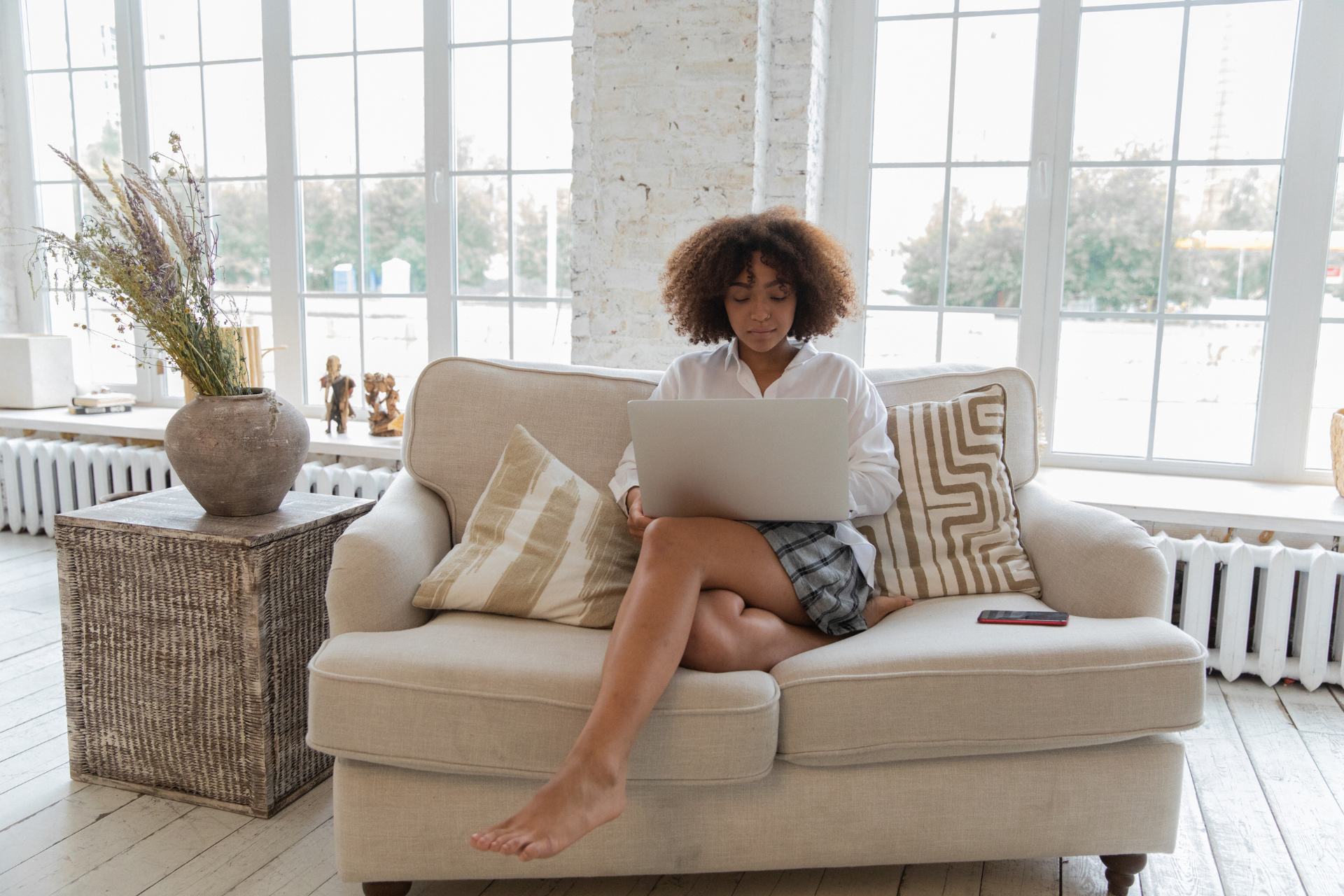 That statistic should be enough to convince most small business owners to shift their focus to the world wide web.
Small online businesses have many advantages over their on-site counterparts. The increased exposure and reduced costs due to a smaller/no physical outlet alone are significant benefits.
However, what makes online businesses even more valuable is how easily they can be automated. Websites and eCommerce UIs are getting smarter by the day.

Selling online can require minimal supervision, while still yielding great returns. This is why there's no better time than now to start your small business online.
In this article, we help you with that decision by providing you with 10 small online business ideas!
1. Dropshipping
If you've been around the internet (and you have, probably), you must've come across this term. Dropshipping is simply selling without inventory.
How's that possible? Through good networking, marketing, and social skills.
When an order comes to a dropshipper's website to buy goods, the company simply forwards the order to their supplier. The supplier then ships the item to the end consumer.
You're basically doing a trust fall with who your supplier is. To make sure you get caught as often as possible, research your supplier and make sure they're trustworthy and diligent.
To make sure your supplier is happy, thoroughly and smartly market your products.
2. Selling Handmade Goods
If you've got a knack for craft, then this is perfect for you.
Handmade goods boast a charm and novelty that mass-produced items can never have. Therefore, they can become one of the best small online business ideas (for the soul).
This is why websites such as Etsy exist. They're a great outlet for indie creators and artists to express themselves and sell their items.
It requires a lot more time and automating something like this is difficult, but carries the intangible feeling of achievement that cannot be taken out of the picture.

3. Becoming A Virtual Assistant
More meetings and tasks are being done online with each passing day. Therefore, virtual assistants are in demand.
Being a virtual assistant can give you the advantage of undertaking multiple clients simultaneously. That's both an opportunity to earn more and a stage for comical mixups.
If you're great at multitasking and won't get Client A to Client B's meeting and vice versa, you can add 'virtual assistant' to your list of small online business ideas you can potentially start.
4. Creating Apps
81% of Americans own a smartphone of some kind. And every smartphone has an app store from which users can download applications that help or entertain them in some way.
If you know how to code and have a sense of design (or know someone who does), then you can create an app.
However, the market is saturated. There are a bazillion (not an accurate number) apps across both Apple's App Store and the Google Play Store.
To stand out you must really rack your brain and ideate to come up with something that adds value to users.
Apps can be one of the best small online business ideas that can be automated if done right. So, in Apple's own words, Think Different.
5. Creating (Hobby) Boxes
Being a great gift-giver can and should not be limited to being a compliment. It can be one of the best small online business ideas.
One way you can do this is by creating gift or hobby boxes. You can help people discover hobbies and curate a box that acts as a starter kit for them.
This doesn't have to be limited to hobbies. You can draw from cultural insights, personal experiences, and research about what people are looking for and give them a place to start via a very useful box.
While your initial time may go into curating and creating these if you do this right you can always hire a small team that you can train to handle this for you.
6. Starting A Podcast Property
Podcasts have found a place in the hearts of their niche, yet ardent audience.
If you're an expert at a particular topic or know people who are, this can be one of the best small online business ideas.
There's an audience for just about every topic, as long as your insight adds value to their lives. Take a close look at the mirror (also your own area of expertise), get a mic, a guest, and a place to host your podcast.
That's all it takes!
Here's everything you need to know about starting a successful podcast.

7. Creating Social Content
Social media is all the rage now. Most of us don't need a stat to know that. But, in case you were wondering, there are over 1 billion monthly users on Instagram.
Creating content for social media is both a great opportunity and a challenge. The numbers attract competition and competition can only be warded off with uniqueness and quality.
If you've got a talent for photography, design, music, video, or have a way with words, social media creation can be right for you. Much like any other art, you'll need to find a voice and stick to it.
The rewards are fans, sponsors and potentially expanding to additional ventures as a result of your renown.
8. Starting A Digital Agency
A digital marketing agency can be founded with a few creative heads, some mildly powerful computers, and great contacts/pitching skills.
If you're looking to commercialize your creativity for clients, a digital agency is the way to go. To make sure your venture gets interest, aim to work with and hire multi-talented and diverse individuals.
The more value you can purvey to the clients, the higher they'll hold you in regard.
Just don't blame us if they ask you to make the circle more circular!
9. Venturing Into Online Education
Online education can become one of the best small online business ideas if done right. There are multiple ways you can approach this. Here are two:
Online Tutoring
If you've got a knack for teaching students live on classroom subjects, online tutoring is the way to go.
The advantage here is that you can take up batch classes and get direct word of mouth since you're a real person behind the camera, interacting live.
The disadvantage is that automating this can be tricky as parents and students often invest in the tutor as much as the subject.
Online Courses
You can create a course in whatever you want as long as people want to learn what you're teaching. Automating this is very easy, but the ease of creating a course compared to teach means you have:
Greater competition
Lesser chance of getting word of mouth
Here's a quick guide on how to create and promote an online course.
Either of these can be great if done right!
10. Becoming A Quality Control Specialist/Coach
Call it consulting, QC'ing, or being a coach- there is value for those who can share their years of expertise via an educated opinion or two to clients.
This both requires you to know what has happened in a certain industry, what's happening right now, and what can potentially happen.
That single-minded awareness and know-how are very valuable and appreciated by businesses looking to take a significant monetary risk.
Given the mammoth of a task this is, you're most likely to get a job if you've made a name for yourself in an industry already. If that's you, then this can be one of the best small online business ideas.
In Conclusion
The above list comprises ten very broad small online business ideas. In reality, the business you end up creating will probably mix, merge, subtract and add multiple items from this article and elsewhere.
The best way to start a small online business is to do research and match it with your own skillset. That's simply a recipe for success.
Till that happens, all the best with your next step!