Wondering How To Make A Successful Podcast? Get Started With These 4 Quick Tips
Co-written with: Gene Marks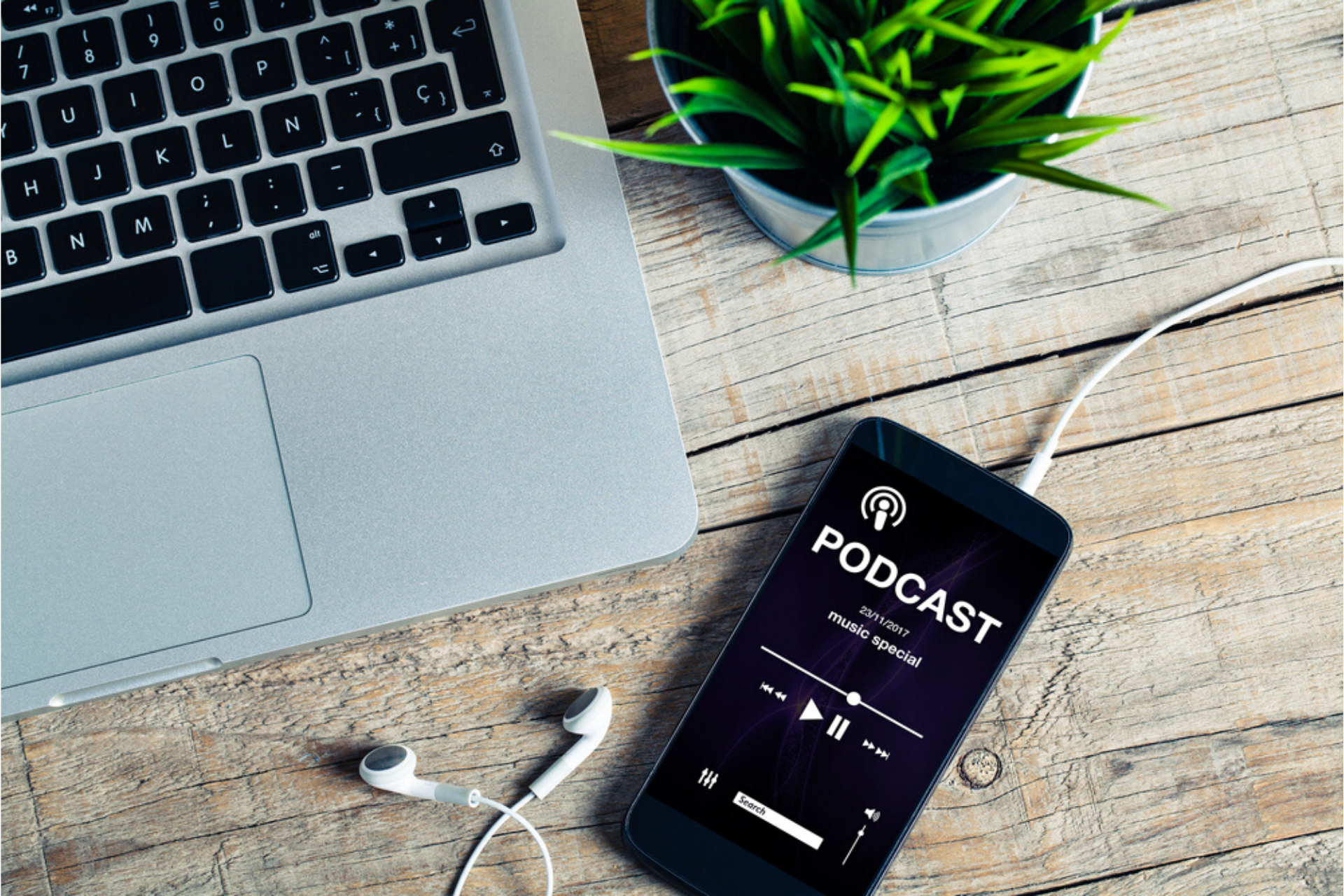 Podcasts were invented because some people prefer listening and some prefer talking. There is no dearth of sharable information but the question "how to make a successful podcast?" still stands.
We all know that the popularity of podcasting has exploded over the past few years. I'm part of that, both as a content provider and a fan.
As a fan, I listen to dozens of podcasts – from history to business to sports – and can't remember the last time I turned on the radio. 
Wait…does anyone even listens to the radio anymore?
I'm also a big Howard Stern fan but I tend to stream his shows on the Sirius/XM app after-the-fact, which – when you think about it – is very podcast-like-listening.
So yes, I'm a fan of podcasts and always happy to recommend some good ones. But I'm also a producer and a content provider. I host two podcasts for two companies – The Hartford and Paychex.
Between those shows and the podcasts that I appear on as a guest, I easily record hundreds of segments every year. I do this from studios, on the road, and from my home office.
So, here's everything I've learned.
How To Get A Podcast Started
There's no better time to start a podcast than right now. 144 million Americans listen to podcasts; that's 51% of the American population and an absolutely ludicrous number.
It's absolutely impossible to target everyone from the abovementioned number, but with an audience base so huge for the medium, an interesting podcast with quality content is likely to get noticed and consumed. 
Unlike videos, which often have their destinations set to YouTube, creating and sharing your podcast may seem like a slightly complicated process. Rest assured, it isn't.
To help you get started, let's address some of the initial questions you might have about how to start a podcast.
1. Can I Speak About Anything?
Sure, if that 'anything' interests your audience, you can. You just have to be fairly knowledgeable about that 'anything' and be consistent about talking about 'anything'.
You can't expect audience retention by creating one podcast episode about film reviews and another about astrophysics. These two topics have completely different audiences.
There needs to be a theme for your podcast. This will not only help you decide the genre and plan the kind of topics you'll be talking about, but also help you choose your guest talkers. 
Once you've given plenty of thought about what that 'anything' is going to be, plan your content. Keep show notes and pointers so you don't lose your train of thought. Make sure you cover all the topics you were trying to cover. 
You don't have to be restricted to non-fiction topics; you can just as easily start a podcast and narrate an interesting audio fiction story.
2. Can I Just Record Myself Talking To Myself?
If that's the theme of your podcast, sure. However, if you want to start a traditional podcast, try and have some collaborators ready?
These can be people you've networked with, your current colleagues, friends, and family members. Anyone who knows enough about your topics can be fair game, as long as they don't choke in front of the microphone.
Collaborators add variety to your podcast. They will give your audience new opinions and an interesting conversation partner.
You can even bring in subject experts that may know more about a certain topic than you do – and this can bring in a whole new audience to your podcast.
3. The Sound Will Edit Itself, Right?
If only life were that easy. When you start a podcast, you lend more than just your creative energy to the process. You have to lend your technical expertise, too.
If you are an individual/ small business owner, you may have to teach yourself how to use audio editing software.
Audacity is free and open-source and can help you master your sound and clean up any unwanted noises. If you're willing to pay, there are a lot of commercial software, such as Adobe Audition, out there.
Additionally, it doesn't hurt to learn how to use video editing software, as well. Learning how to edit a video can give you an additional outlet to put your podcast on.
If you don't have the time to edit, you can always hire someone to do it for you. Websites like Fiverr have a plethora of talented freelancers for just about anything.
4. Where Do I Host All My Recordings? 
There have been plenty of podcast hosting companies that have a good grip on the market already. These are: 
SoundCloud 

Libsyn 

Blubrry 

RSS.com
These paid services (and there are more!) give you storage and create an RSS feed for your podcast. Once you submit that RSS feed to Apple, Spotify, or Google Play, that's it! Your podcast has now been hosted and distributed. 
If you don't want to pay for a host or have an independent host for all your podcast storage needs, you can always go the indie-route and generate your own RSS feed.
That's not as automatic a process as with these services, but it is very easy to execute. You can use free services such as FetchRSS and RSSBuilder to create your own RSS feeds or use a paid service like Feedity to create RSS feeds for your podcasts.
5. When Will My Podcast Start Making Money?
You shouldn't expect to make money when you just start a podcast. You need to give it (and yourself) time to build an audience.
That goes hand in hand with you fine-tuning your content and consistently delivering on those improvements. 
Once you have these prerequisites down, the money will start pouring from up above! It actually won't. Like every other type of media, podcasts primarily make money via advertisements.
The advertising metric for podcasts is measured at a cost per thousand (CPM) plays for the advertisement and the average price for that is USD 20 per CPM.
However, traditional advertisements need not be your only source of revenue. You can make an income by creating an entire episode about a particular product or brand (such as reviewing a product), hosting guests who want exposure, getting sponsors per episode, and using or trying out sponsored equipment.
Here's a video that can help you better understand how do podcasts make money.
6. Anything Else I Need To Know?
By following the steps mentioned above, you can start a podcast in no time. A lot of this, much like with creating any type of media, requires a long mind-mapping phase – let's call that pre-production.
This pre-production phase will help you create your content and plan for the future, so your content doesn't run dry.
Now, let's explore how you can promote your podcast and make it a success.
4 Quick And Easy Tips On How To Make A Successful Podcast
1. Podcasts Need To Sound Professional
For starters, good podcasts don't sound like Wayne's World and good companies know that. It needs to be produced professionally.
In other words, a good podcast needs a production budget. This is a show! The budget is, like any show, there to pay for the host, the producer, the editor, and the technician.
The host does the talking and helps with the content.
The producer runs the show.
The editor turns the draft product into a finished product with music and edits.
The technician makes sure all the technical stuff works.
Research any popular podcast you listen to and you'll find that there's a team behind it, not just one person recording from a basement. Without this team, you'll fail.
Starting An Online Business? Build It On .Online
2. Podcasts Need To Be Produced Consistently
A podcast is a commitment. You don't just do one, forget about it for a few months and then do another. The only way to build an audience and the online presence of your podcast is to build your content.
Like a TV or radio show (which in effect this is) your fans need to know when they can count on new episodes, which keeps them coming back.
This is not a short term affair. This is a long term commitment. If you don't expect to invest the time over a long period then you might not want to get started.
3. Podcasts Need Top Quality Content
Content is and always is, key. Your podcast has to be focused on a topic, no matter how niche it may seem. It should be fast-moving and easily digested.
How long should it be? That depends. I get bored after 15 minutes just listening to one or two people yack away. But I can easily listen to an hour-long conversation with a great historian, author, or business leader.
Your guests should be energetic (and having a good social following wouldn't hurt either). Your host needs to be friendly, funny, and relatable.
In the end, it's a show. People do want information. They do want to be educated. But they also want to be entertained.
4. Podcasts Need Marketing Dollars
Unless you're really famous no one's going to listen to your podcast right away. You need to get the word out. You can't just build it and expect people to come. So you'll have to have a marketing budget.
You'll need to advertise your podcast on a streaming platform or two (what, you think those "recommendations" aren't paid?).
You may want to do some digital marketing, social media promotions, email campaigns, advertising, get out your checkbook. And the marketing doesn't end there.
You'll want to have show notes and engage with your growing community. You'll want to appear on other podcasts just to promote your podcast.
It's a lot to do to get the word out, but you'll have to do it.
5 Simple Ways To Market Your New Podcast
Mastering podcasting skills is necessary to produce epic content that provides value to listeners. However, you must master marketing skills as well if you want to make s successful podcast.
Here are five actionable marketing tips that'll help you promote your brand new podcast and increase listener count.
1. Establish Presence On Podcasting Apps
People love listening to podcasts. It is evident by the fact that the episodes on Stitcher grew at a compound annual growth rate of 62 percent between 2014 and 2019.
Therefore, getting listed on popular directories – also known as podcatchers and podcasting apps – is the first step towards marketing your brand new podcast.
Once you have hosted your podcast and uploaded a few episodes, submit it to podcatchers like:
iTunes

Google Podcasts

Spotify

Stitchers

Pandora

TuneIn

Pocket Casts
Some of the podcatchers, such as Overcast and Castbox, pull the feed directly from iTunes. Thus, you don't need to worry about listing your podcast on these directories separately.
Besides these, you can also consider hosting your podcast on SoundCloud. It gives you instant access to millions of users who use the platform to discover music and podcasts.
Competing with famous podcasters in any niche is truly a challenge. To combat this issue, you can consider running paid promotions on these podcasting apps and directories. It'll give your podcast the necessary initial boost.
2. Collaborate To Promote Content
Competing as a lone wolf in the podcasting world may not prove to be beneficial (unless you can shell out a good chunk of cash or you're already a famous personality).
You need to act smart and team up with influencers, experts, and fellow podcasters to extend your listener base. Collaboration works great for both content creation and promotion.
For instance, consider The Joe Rogan Experience podcast. It's arguably one of the most famous podcasts in the world right now.
Joe Rogan, the podcast host, mostly conducts interviews with famous personalities who are actors, MMA fighters, artists, comedians, and others.
The collaboration benefits both the participants as they're able to tap into each other's audiences. You can do the same by interviewing influencers in your niche.
Marketing School podcast is another excellent example of collaboration. Here, Neil Patel and Eric Sui, renowned online marketers, co-host the podcast and promote them individually as per their capacities.
Since they're collaborating and working as a team, their market reach is quite extensive. You can also replicate the same model to make a successful podcast.
3. Repurpose Content Into Other Formats
Content marketing helps you in diversifying your content making it available for a wide range of audiences.
Repurposing podcasts into different forms of content is a great marketing strategy that may help you in increasing podcast listeners and downloads.
For example, you can repurpose an episode into the following formats:
Blog posts

Videos

Infographics

Social media posts

Email content

Slide presentations
Remember to include a link to your podcast in all your repurposed content to drive targeted traffic to your podcast.
4. Tap Into Existing Audiences
For those who are new to podcasting but already have other online assets – such as social media following or email subscribers list – they can direct traffic from these sources to their podcasts.
For example, if you are a creator on a YouTube channel and have an impressive number of subscribers, it'll be easier for you to promote your podcast to the people who are already looking forward to hearing from you.
You can talk about your podcast in the video, share a link in the description, or can upload a video repurposed out of an episode (content repurposing, remember?).
However, if you don't have an existing audience, and it's the first time you are producing content in the form of a podcast, you can take the help of influencers.
Participate in conversations, develop a relationship with them, and request them to share your podcast link with their audiences.
5. Harness The Potential Of Social Media
Social media promotion is a great strategy to promote your podcast and increase subscriptions and downloads.
Again, if you already have a social media audience, you can showcase your latest offering – a new podcast – and urge them to take action.
Share sound bites, video teasers, or any component of the episode to generate curiosity in people.
Besides organic promotions, consider running paid campaigns to showcase your offering to potential listeners.
Now it's not worth spending dollars just to promote your podcast. Instead, offer them a free resource – an ebook or access to a course – in exchange for their email addresses. Once you have the contact information, promote your podcast via email.
If you already have a social media audience, you can analyze data – such as demographics and interests – to create lookalike audiences. Facebook Audience Insights tool, for example, lets you dig into the audience's attributes.
Further, you can run a contest wherein you ask people to share the podcast link in their network in exchange for rewards for lucky winners. This is a classic form of viral marketing.
Conclusion
None of this advice guarantees that you will succeed with your podcast. But it will certainly help your odds. Please follow it. I have. It's worked.
Starting An Online Business? Build It On .Online