10 Social Media Automation Tools To Take Your Business Online
The current global situation has affected how businesses are looking at marketing. Irrespective of the industry, most businesses are incorporating the pandemic into their content and messaging.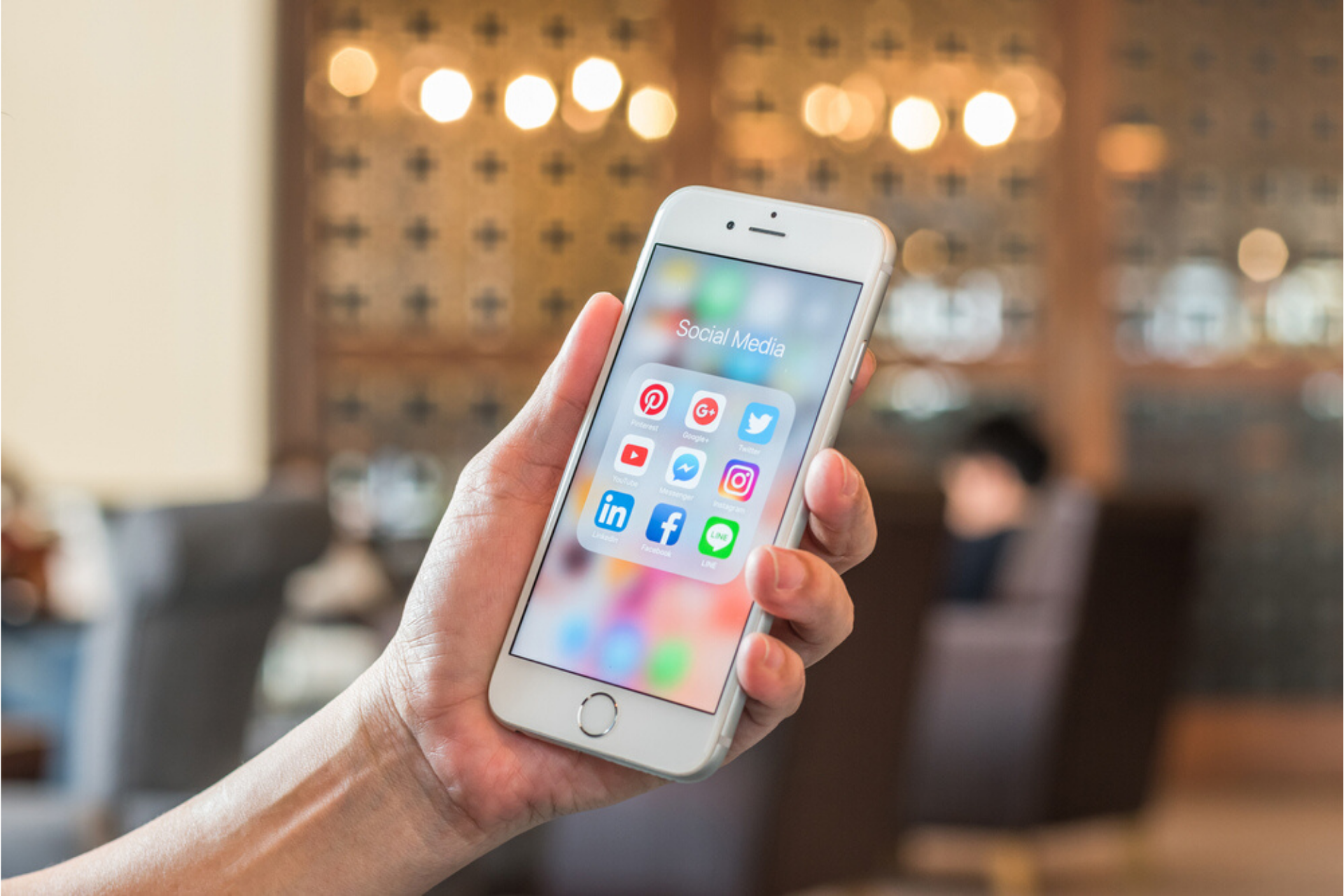 When taking your business online, you too must try to figure out how to stay relevant during such an unprecedented time. One of the best ways to do it is to get active on social media platforms.
A report by Facebook revealed that there's been about a 70% increase in time spent on the application in Italy. People are engaging on social media to kill time, seek information, and to calm themselves.
Managing different social media accounts of your online business can be complex, time-consuming, and confusing. Social media automation helps you better communicate with such a large audience.
Social media automation saves time by:
Scheduling posts

Extending a business's social media reach

Increasing user engagement

Facilitating team collaboration

… and more
Therefore, using social media automation tools can be extremely beneficial when you're taking your business online.
10 Social Automation Tools That Can Help Your Online Business
Have a look at the most popular and trustworthy social media automation tools suitable for online businesses.
1. Hootsuite
Social networks: 35+
Mobile apps: Yes
Hootsuite is a unified platform that facilitates complete social media management on automation, right from scheduling posts to measuring ROI on marketing spends.
Some of the features that make Hootsuite unique are:
Content management

: Schedule posts well in advance, curate content from scratch, assign roles and responsibilities to team members, and more.

Social media monitoring

: Hootsuite makes social listening easier. Find mentions, follow topics and conversations, set up custom content streams, and more.

Social media security

: Manage approval workflows, employees' access, and user levels.
Hootsuite enables third-party integrations to stay compliant with regulatory standards.
2. Buffer
Social networks: 5
Mobile apps: Yes
Buffer is a comprehensive social media automation solution that enables you to attract, engage, and convert prospects into customers. Buffer offers a full-stack package comprising three products:
Publish: Draft and schedule your posts, collaborate with team members, track publishing calendar, integrate with third-party apps, and more.
Reply: Engage with your audience and team members over social media channels. Manage tags and folders, assign conversations, develop customer profiles, and more.
Analyze: Keep a tab on the results with performance overview, dig into individual post analytics, discover audience demographics, lookout for answers, and more.
3. Agorapulse
Social networks: 5
Mobile apps: Yes
Agorapulse is a unique social media automation tool that focuses on intricate details. For example, categorizing queued content by topic and time slot.
Agorapulse also has a set of free tools that help in assessing social media marketing performance. Exclusive features of Agorapulse are:
Intelligent scheduling

: Schedule, reschedule, queue or bulk upload content, manage content calendar, organize posts into categories, and more.  

Built-in CRM

: Complete information about fans and followers. Label influencers and ambassadors, categorize audience and review the complete history of interactions.

Social inbox

: All conversations in one place. Reply, review, assign or label them. Manage organic/paid comments, mentions, reviews, and much more. It also allows you to automate conversations.
Starting An Online Business? Build It On .Online!
4. SproutSocial
Social networks: 5
Mobile apps: Yes
SproutSocial provides unparalleled functionality when it's about social media management. Whether it's publishing content, social media advertising, or customer engagement, SproutSocial has the right set of tools for every task.
Use this automation platform to:
Monitor & engage

: Keep track of brand-related activities across all the social media platforms, manage conversations in the social inbox, tag and label messages, assign duties, and more.

Plan & publish

: Collaborate and plan content calendar, set up automatic scheduling and publishing, and maximize impact by posting at optimal times with ViralPost – Sprout's patented technology.

Report & analyze

: Generate PDF/CSV reports, track post-level performance, analyze competitor's activity, schedule timely reporting, and more.
5. Post Planner
Social networks: 2
Mobile apps: No
Post Planner is a budget-friendly social media automation tool for solopreneurs and small businesses.
The user-friendly interface and focused functioning of this tool help users attain desired results from their social media marketing. You can use Post Planner to:
Find

: Discover top-performing content from various sources such as Facebook, Instagram, Twitter, and blogs. Predict content popularity based on Post Planner's 5-star rating system.

Plan

: Set up the best time to post content, prepare publishing schedule in advance, choose the content format, optimize content, and recycle top-performing content for best results.

Post

: A centralized dashboard for managing posts, editing posts in real-time, quick access to analytics and performance metrics, and seamless collaboration with team members.
6. SocialPilot
Social networks: 50+
Mobile apps: Yes
SocialPilot is a go-to automation tool preferred by all types of businesses, whether an agency or an enterprise.
The power-packed features, competitive pricing, and access to informative resources are the factors that favor SocialPilot. The automation platform can help you with:
Publishing & scheduling

: Create and manage content, social media scheduling, RSS feeds automation, set up publishing calendar, use browser extension to discover content, and more.

Collaboration

: Manage your team, assign roles and responsibilities, keep your clients in the loop, let them add social media accounts, and more.

White-label solution

: Complete white-label social media management solution for you. Customize URLs, user interface, email addresses, login credentials, generate white-label reports, and more.
Starting An Online Business? Build It On .Online!
7. MeetEdgar
Social networks: 4
Mobile apps: Yes
MeetEdgar is a social media automation tool specifically designed for small business owners and entrepreneurs.
This women-led bootstrapped company aims at providing an affordable yet feature-packed solution to budding businesspersons. MeetEdgar can help you with:
Auto-variations

: Besides scheduling and creating content calendars, MeetEdgar can automatically pick excerpts/quotes from blogs and articles. You just need to share it with your social media audience.

Content management

: Save your posts in the content library, add content from various sources like RSS feeds, podcasts, YouTube, and more. Manage posting rules based on the content type.

A/B Testing: Meet Edgar performs in-depth analysis to determine the best performing content. With A/B testing, check what content is working and increasing website traffic.
8. SocialOomph
Social networks: 12
Mobile apps: No
SocialOomph has been around for more than a decade. It's a trusted social media automation tool for businesses of all shapes and sizes.
SocialOomph follows a simple approach and focuses solely on social media management. It will help you with:
Content creation

: Create posts from scratch, use webhooks to create content automatically, tag your posts for ease of organization, use RSS feed data to create social posts, and more.

Scheduling & posting

: Manage publishing calendar, bulk upload content, queue up posts based on preferences, and post on social media networks and blogging networks.

Team management

: Assign roles and responsibilities, organize members in teams, use tags and features to segment data and profiles, and assign members to as many teams as you want.
9. SocialFlow
Social networks: 5
Mobile apps: Only iOS app available
SocialFlow is a social media automation tool exclusively designed for publishers and media companies who want to monetize their social media and online presence.
SocialFlow manages social media campaigns and ensures you deliver quality content to the audience and desired results to the advertisers. Unique offerings of SocialFlow are:
Social Distribution

: Right from content creation to scheduling to publishing to monitoring, SocialFlow provides a centralized dashboard for content distribution on social platforms.

AttentionStream

: This feature takes Social Distribution to another level wherein advertisers can sponsor the distribution of top-performing content on social media.

Branded Content: Run social media campaigns for branded content. Keep track of the social media performance metrics using the SocialFlow dashboard and achieve desired goals.
10. Dlvr.it
Social networks: 8
Mobile apps: No
Dlvr.it is an intelligent social media management tool that automates the most redundant tasks involved in social media marketing.
Competitive pricing and seamless integration with most-used social networks are the factors that favor dlvr.it. The tool can help you with:
Social media automation: Automate post creation and publishing to social networks, including Google My Business. Source information from various sources such as blogs, eCommerce websites, RSS feed, etc.
Auto hashtags

: Simply mention the top-performing hashtags in the content feed. When dlvr.it shares posts, it will use hashtags automatically based on the type of content.

Content reshare

: Use the Echo feature to auto-schedule the resharing of posts at a particular time, date, and day. Power Scheduler allows you to share the same content multiple times across the same social profiles.
Which Social Media Automation Tool Is The Best For You?
These are some of the best social media automation tools available right now.
However, your selection of the tool depends on your business needs – whether you are a solopreneur, small business owner, or a large enterprise. There are plans for every type of user.
Also, while analyzing automation tools, check out connectivity with social networks. For example, if you are active on Facebook and Pinterest, you should opt for an automation platform that connects to both the social networks.
Take your time and finalize the social media automation tool that fulfills your business requirements.
Starting An Online Business? Build It On .Online!