10 Best Website Builders For Your Online Business
In Business, Published on December 12, 2019
Until a few years ago, setting up a well-designed high-quality website used to be a costly affair. Now, however, website builders have changed the game.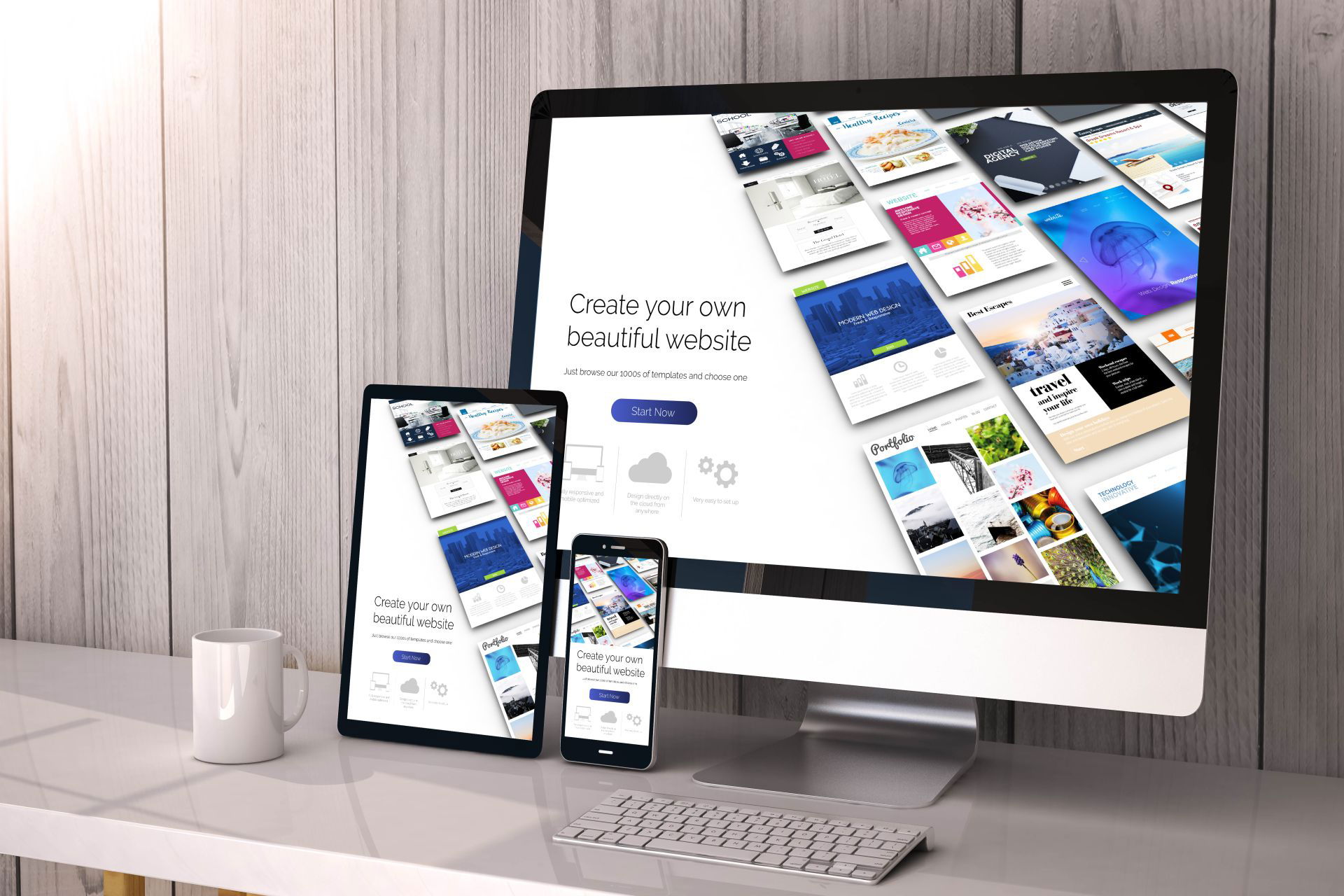 You no longer need to hire a team of experienced coders or creative designers and pay them a bomb to get your website up and running. With the help of highly proficient website builders, it's become cheap and almost a child's play to build professional websites. 
Why Opt For Website builders?
For any online business, a website functions as a virtual office or business headquarters. From marketing information to technical information to support services to contacting your team, your website should serve as a one-stop solution for all your customers' needs.
Towards this, you can simply rely on website builders to create a great website for your online business.
Here's why:
Website builders are a great option for small business owners with budget, time and skill constraints

Website builders enable you to build an amazing website quickly at an affordable price

Website builders allow you to use the saved money to grow your business
 Now that you are convinced, let's have a look at the 10 best website builders for your online business: 
#1 Wix
Wix is one of the best website builders because it's simple yet powerful, and offers a great deal of flexibility. It offers more than 500 well-designed templates covering all sorts of categories and professions for you to design a unique site as per the nature of your business.
Wix's drag and drop builder makes it extremely easy to creatively create a website without having any technical know-how.
Some of the other features on offer are:
Adding contact info and online booking forms

Creating and sending invoices and tracking payments

Adding customized surveys, quizzes, and contact forms

Inserting website backgrounds, and animating your texts with just one click
#2 WordPress
One of the most popular website builders, WordPress hosts around one-third of the whole web. WordPress is open-source free software and uses the world's most popular CMS (Content Management System) because it's scalable, flexible, and easy to use.
WordPress offers thousands of pre-made themes covering every business niche, especially if your online business is blog-based. WordPress makes for a great choice since it comes with additional features and plugins. 
#3 Weebly
Weebly is a fully hosted website builder, which doesn't require you to learn or apply any technical skills. Weebly websites offer great value for money. Its mobile-responsive templates with new-age designs allow you to build a decent site using the drag and drop builder. It also has features to make your site visible on search engines.
#4 Squarespace
Squarespace is the real deal when it comes to the quality of designs and image quality being offered. Viewers have the option of zooming in to the image and reading all the product information by using using the quick view option.
If you are running a photography-based business, there isn't a better builder available in the market. Besides, Squarespace also offers strong SEO features. Since the success of an online business depends a lot on their search engine visibility, building a site using Squarespace could really put them in front of the queue.
#5 Duda
Even though Duda primarily focuses on white labeling and re-selling web designs, it does allow you to create your website as well. It offers some of the best-designed templates but lacks in providing creative freedom.
Duda offers a great deal of personalization, by providing options like displaying videos or setting up calls for customers, but doesn't provide SEO support.
#6 Onepager
Onepager is an easy and simple website builder. It will literally take you a couple of minutes to publish a website for your online business. All website builders claim to provide a quick procedure but the vast number of designs and features can distract you sometimes.
However, that isn't the case with Onepager. For a small online business that wants to go on the floor and doesn't expect a very fancy looking site, this could just be perfect.
#7 Ucraft
If you need a super simple website builder, the free Landing Page option from Ucraft could really fit the bill. It allows you to create a single, mobile-friendly page for free.
One thing that Ucraft offers that other website builders don't is that you can connect your domain for free. The prices for branding and selling products are also pretty cheap and you can buy a plan depending on the volume of the products you need to sell.
#8 Vistaprint
Vistaprint is primarily a business-card platform that allows you to design and print your business cards. However, it does have a bunch of website templates that you can use to build your own website as well. One of its major selling points is that your website can exactly match your business card.
#9 Webstarts
When it comes to having freedom while designing your website, Webstarts tops the list. There's so much freedom with it that you can literally move anything from anywhere on the page.
#10 Strikingly
Similar to Ucraft, Strikingly is a one-page web builder, and shouldn't be compared to full-fledged website builders. Its proactive support team is one of its best features.
A little chat box pops up while creating your website inviting you to speak to your 'Happiness Officer'. It also offers helpful tutorial videos to help you build a perfect website for your online business.
Final Thoughts
All the above website builders can help entrepreneurs build intuitive websites without spending tons of money hiring professional developers. It also fills the gap between what you what and want your designer delivers to you.
Instead of trying to explain it to them, you can achieve what you want building it yourself. Every builder has something unique to offer and you should pick the one that suits your business the best.
Building a website? Build it on .ONLINE!