Product Management: Strategies On How To Bring A New Product To Market
Enhancing your product isn't about adding more features, but rather about including the right ones. Product management, in essence, is developing something that is compatible with your target audience, so that it can be successfully marketed and sold to them.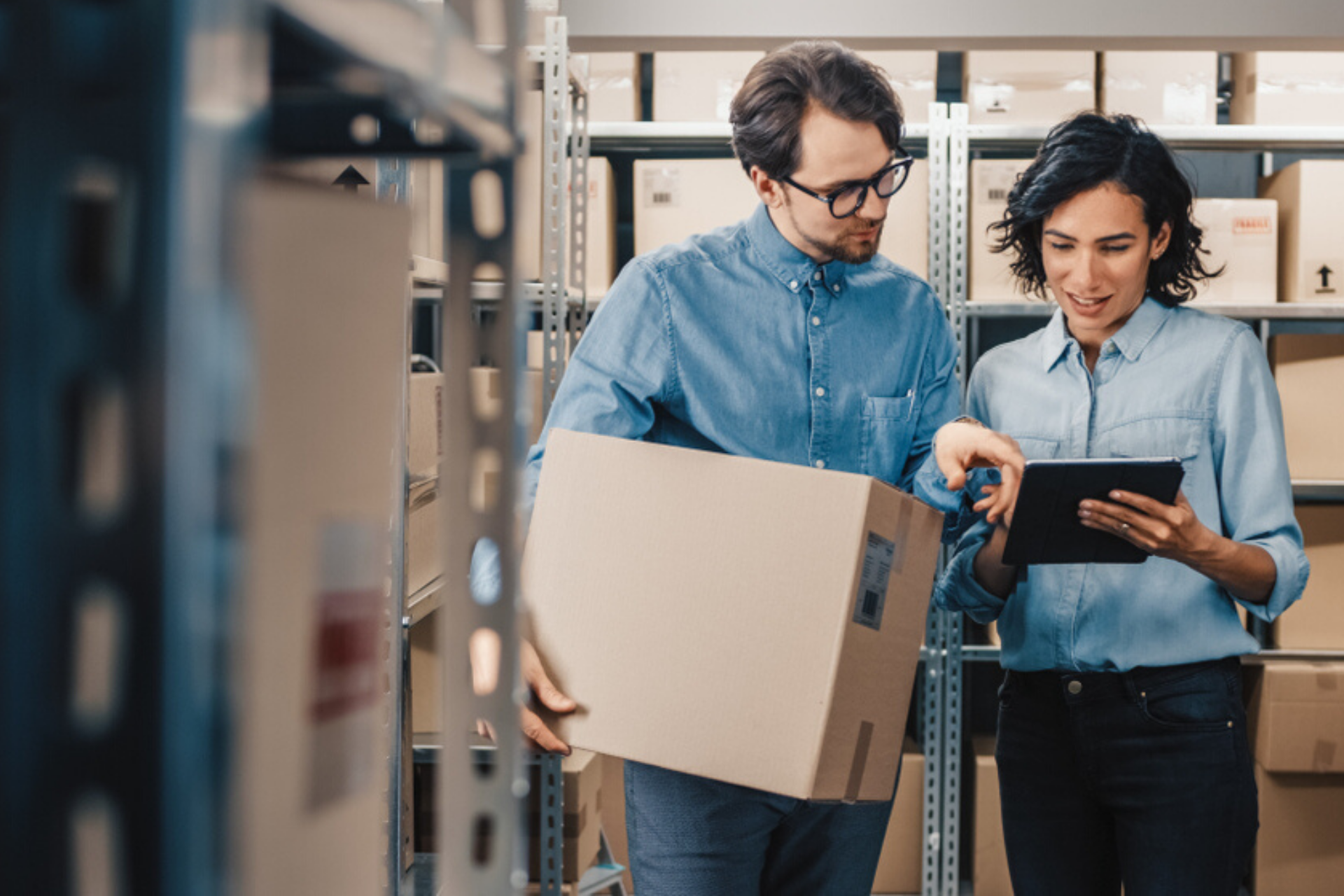 An indirect job role of the product manager, therefore, is to make the marketing and sales teams lives as smooth as possible. Apple is an expert at this.
Often cited as having weaker specifications by those from the other side of the fence, the California tech giant keeps by smartly targeting and enhancing the features its audience wants. This makes their sales process all that smoother and is a reason why Apple is the highest-ranked tech company on the Fortune 500 list. 
However, a good product doesn't imply that your marketing is now on autopilot. Just as a good product makes the marketing team's lives easier, effective marketing strategies help communicate the quality of the product. 
In this article, we look at both these aspects. We first look at 5 strategies that a product management team can implement to enhance their products and then we share 10 tips that can help with the product's marketing.
Product Management: Enhancing Your Product
Mentioned below are five simple ways you can build and enhance the quality of your product.
1. Visit Forum Websites (Or Make Your Own)
This is especially true if your product is an upgrade over a previous version. There are product forums all over the Internet and many companies have their own, as well. Websites such as Reddit and Quora, are a great hub of consumer-related data.
On forum websites, people complain, praise, talk about future upgrades, and even create their own product designs. These are great places to not only learn about potential product enhancements but also about consumer culture.
2. Keep Tabs On Your Industry
Keeping your eyes glued to industry-related news and information is a great way to know its long term direction. Product management involves keeping up with trends and changes in technology. The industry giants all do it, the small players should too.
This is because implementing technological innovation to your products has the ability to elevate your status both with the competition and with the consumer base.
3. Keep Tabs On The Competition
A recent patent leak revealed that Sony potentially plans on introducing an AI robot companion with its upcoming console: the  PS5(!). Such innovation is unprecedented, even in the nascent gaming industry. 
The product management team at Sony have with them an innovation not being released by anyone else in the industry at all. It is very similar to how the Wii was released – there was nothing else like it.
While most product enhancements come when new tech is released industry-wide, sometimes a company will look to innovate on its own to set a trend. 
It is never a bad idea to keep up with such developments, especially positive ones so that you can look to make similar enhancements to your products as well.
4. Start/ Enhance Research & Development
Rather than looking at the industry and competition for enhancements, why not add a team that does that for you? R&D is vital to any company looking to innovate. Google, for example, has a separate branch for radical innovation known as Google X. 
An R&D team can bring new enhancements (and even new products altogether) that can give the product management team more to work with.
While most small companies cannot afford something like a Google X, they can invest in a small research and development team to stay ahead of the game.
5. Invest In A Patent Expert
If your company is too young (or small) to have a separate team, or even if it isn't, investing in a patent expert will only prove beneficial.
A patent expert who can navigate around the United States Patent And Trademark catalog, or an equivalent, can act as a bridge between an inventor and your product management team.
Patent experts can cut short your research and development time and look for inventions that are contextual to your product's enhancements.
This can not only save you a considerable amount financially but also cut down the time it takes for your product management team to help get your latest offering to the market.
Starting An Online Business? Build It On .Online!
Product Management: Marketing Your Product
Once you have a fantastic product and you're confident about its potential, the next step is to market it effectively so that it reaches the right audience. Mentioned below are 10 ways to market your product.
1. Invest In Social Media Marketing
Social media is usually the first item on every marketer's list. While sponsored posts and ads are a boon, social media's reach also allows for companies to create free posts and accounts to market and sell their products.
You can get started with something as simple as a strong social media copy along with social media automation to get the ball rolling.
2. Create Good Content
Create content that exemplifies your brand persona and that creates a good narrative around your product.
What does your product stand for?
What is the emotion you are trying to evoke?
A good content marketing strategy addresses all such questions in an effective manner.
3. Start An Internal Forum Website
A forum will help drive conversations about your products, internally. Not only will it act as a great resource for your product management team, but it will also allow your marketing and sales team to come up with innovative ways to connect with your loyal audience.
4. Blog, Regularly
To compliment your forum website, you should also have a blog that provides news and details about your products before other outlets. This can make you the first source of information about upcoming marketing events, product releases, secret announcements, accessories, beta trials, etc. A blog is also a great way to build a small group of dedicated customers.
5. Invest In Learning About Google
Not the company (though that's never a bad idea), but the search engine. Search Engine Optimization (SEO) can help you get as high up the Google search engine recommendations as possible, organically. And this is massive because 75% of people don't go beyond the search engine's first page.
Starting An Online Business? Build It On .Online!
6. Provide Early Access To Influencers
A commonplace in tech, providing early access to bloggers, vloggers, reviewers, and product testers can help generate word of mouth to your consumer base. Not only that, but your consumers also get to see the products outside of an ad, which can be a great thing if your product has been designed with them in mind.
7. Keep The Bad Surprises Down
Some surprises are just bad. If your brand perception is 'affordable' and 'for everyone', don't ride against it all of a sudden. Especially, don't surprise your consumers with products they can't afford. It works the other way around, too. Changes in positioning should be gradual and not sudden and they should be announced in advance.
8. Double Down On The Problems Your Consumer Base Has Faced
This is especially when releasing a new product. New innovations and enhancements increase in value if they solve a fundamental problem that its consumers face. Put that problem at the forefront and explain how your product solves this problem.
9. Don't Market Everything About Your Product
Letting your consumers figure out some 'hidden features' and 'easter eggs' can prove very beneficial to your products. If these features are neat and haven't been marketed, they are perceived as pleasant add-ons by your consumers. 
Voiceforus consumers will share their discoveries with the world, which is excellent, free marketing. A prime example of this is the numerous blogs that list down every new iOS's 'hidden features'.
10. Invest In Virtual Events
Events such as comic-con and E3 are massive gatherings of fans of comic books and video games, respectively. Can you replicate something similar for your audience virtually?
Such events attract industry representatives, journalists, and influencers. It's a great way to bring your product to light and get some positive word-of-mouth going.
Smaller events also do the trick. Creating an event that focuses on your products is not a bad idea, either. While it won't attract as many consumers as an established, recurring event, it can attract a niche group of loyalists.
In Conclusion
In this article, we discussed two very important phases of a product's life-cycle – enhancements and marketing. Both are vital to keeping the ball rolling on both the longevity of the product line, as well as that of the overall brand. 
A brand stagnant in both product management and marketing doesn't last for too long. The points listed here are a good place to look at while you are trying to improve both these facets.
Starting An Online Business? Build It On .Online!