Custom Website Vs Template: What Should You Pick?
When you first decide to build a website, you need to choose whether to go with a custom website or a pre-designed template.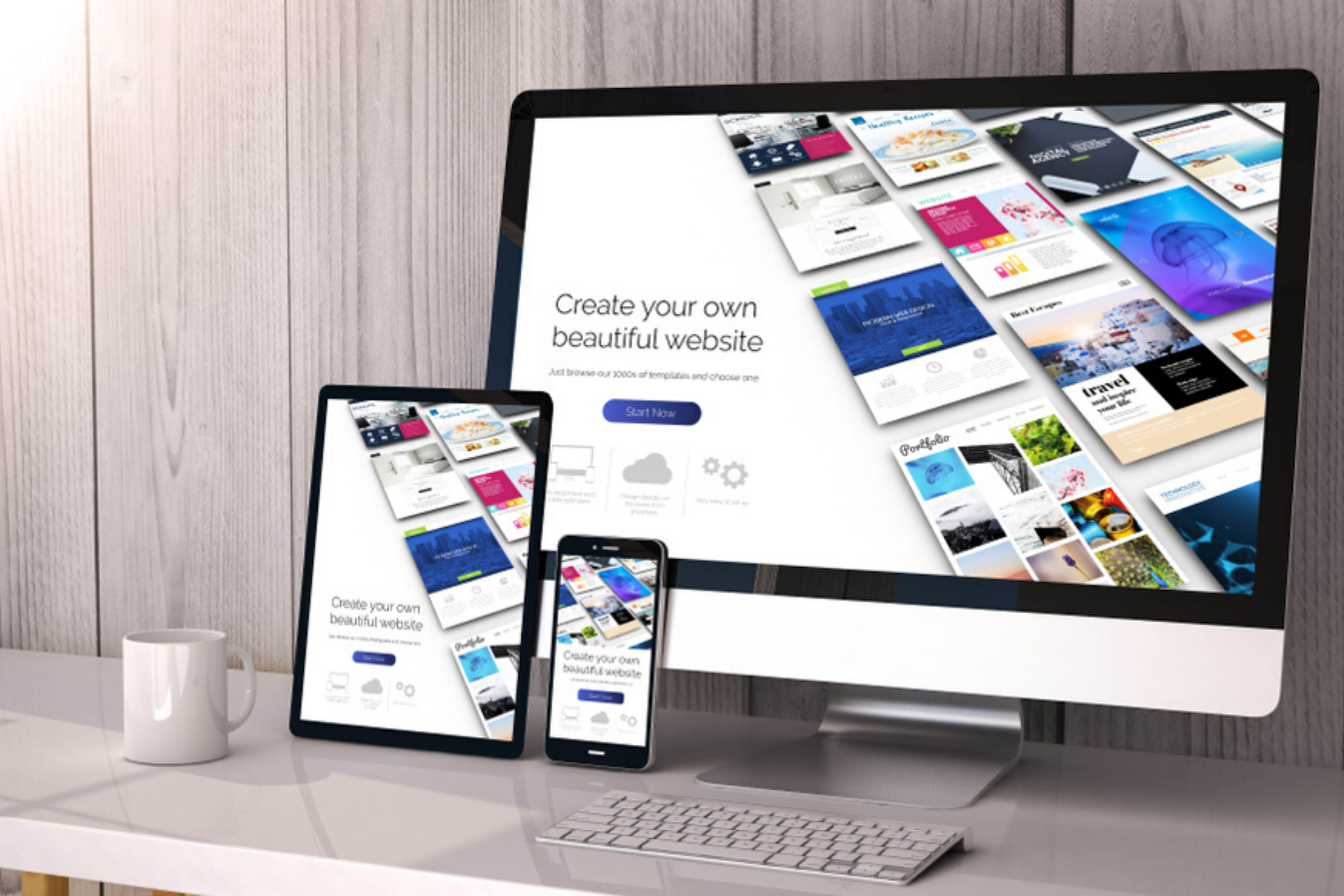 There are pros and cons of each option, so it is important to first decide the scope of your project, what you will need your site to do for you and how you want your visitors to interact with it.
The Ease Of Creating A Website in 2020
Websites are vital to any business. They act as the first point of contact for a lot of potential customers.
Sometimes, as in the case of blogs and e-merchants such as Amazon, they are the primary point of contact. Therefore, creating a website should be one of the very first steps for any emerging business. 
Website creation is no longer solely for experts.
With website builders such as Wix and WordPress, a user needs only a rudimentary understanding of the internet to make, at least, a barebones website.  
Rather than looking at the differences between custom and templated websites, in this article, we talk about a few of those in combination.
Custom Website Vs. Template Design
This article discusses the organizational factors that can help determine which route your business should go for – that of a custom website or a templated one.
1. The Size Of Your Organization Matters
This goes without saying, but smaller and new organizations do not have big budgets allocated to website design. In these cases, going for a templated website is a no-brainer.
Custom websites are made by several individuals and in several parts.
An organization needs the help of a designer, a web hosting and maintenance service, a domain registrar, a website security service and an internal employee who acts as the bridge to all these external stakeholders.
This whole website planning can be quite hectic for any small business, let alone one starting from scratch. Some website builders cost as cheap as $13 a month.
These options can help organizations use their funds towards the core of their business. This is especially true if the sole purpose of the website is marketing related. 
With a plethora of beautifully designed templates, services such as Squarespace can get small businesses those one to five-page landing websites, which take little time to make and do the job they're supposed to. 
On the other hand, large organizations are better suited to choose custom websites.
Other than the increased funds, these companies can also not be held back by the limited hosting space and rigidity of these templated websites.
2. Your Industry Determines Your Website Choices
If your service is purely internet-based, it is best to go for a custom website.
While services such as Google's Blogger provide an excellent outlet for emerging individual bloggers, a personal website will always give you an extra edge over your competition.
A custom website ensures a unique design and output that can help any internet-based company differentiate itself from the competition.
Even organizations that are not internet-based, such as a collective of designers, are better off with custom websites. 
Starting An Online Business? Build It On .Online!
Furthermore, some businesses, such as those that are video-based that want to display their design assets to clients need a lot of space to upload their content online. 
In these cases, a custom website with a host the organization personally selects is the best way forward, because templated websites often come with limited space options that certain companies eventually outgrow. 
The questions that every business should ask themselves are:
What am I trying to promote on this website? 

What is my competition doing? 

Would getting a custom website add positive marginal returns to my organization's objectives?
3. The Role Of Security Is Important In Scaling Organizations
Forbes estimates that by 2021, cyber-attacks will be responsible for $6 trillion in damages, out of which 60% of those targets will be small businesses. 
Along with being alarming, these numbers show the importance that scaling companies should pay to website security.
There is a direct correlation of sorts between a growing organization and the increasing importance of its website. 
Be it showing your work to clients, or starting an eCommerce platform on your own, organizations change over time. In these cases, moving from templated websites to custom websites is the best option. 
Often, templated websites come with their own security. However, in most cases, these security options are the same for all users and are quite standard. 
A company that is looking to place an increased emphasis on its website should look to transition from a templated to a custom one.
Custom websites require owners to select hosts and security providers. Choosing both those require time, effort and capital but are worth the investment to save the information on your website from being compromised.
Final Thoughts
Websites are quite important to any company, but it is quite easy to get carried away and invest in the best (and most expensive) option possible to get a great website. 
However, websites must be created on the needs of an organization. A templated website can do the job if your company needs limited resources to display all that it needs to, to its audience. 
Another notable thing is whether you need a full-fledged website after all. While custom websites are great, templated websites can somewhat match them at times. 
It takes time and planning to determine your organization's website needs and make decisions accordingly.
Starting An Online Business? Build It On .Online!