52 Marketers Share Their Marketing Hack On How To Increase Sales In A Bad Economy
The global economy is under recession and every business is looking for marketing hacks to survive the bad economy.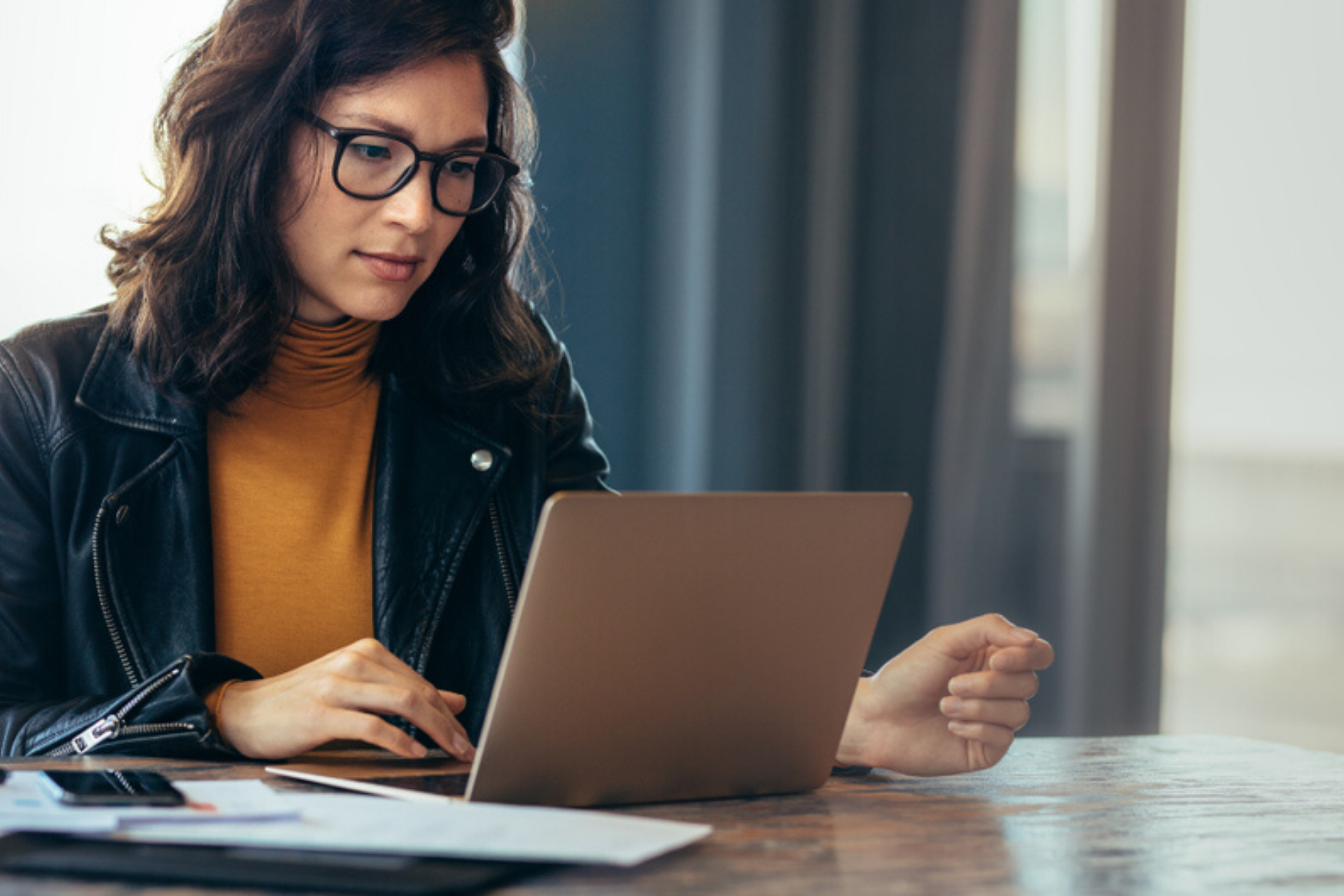 Most of the economic research agencies, such as The National Bureau of Economic Research, confirmed the fact.
So, the question that's bothering most businesses is
how to increase sales in a bad economy?
It's getting difficult to run businesses, generate sales, and maintain market standings. And it seems the situation will get worse in the near future.
Therefore, all types of businesses, whether small or large, are looking for ways to sustain, if not thrive online, during these tough times.
To get some valuable and actionable ideas, we asked marketing experts to share their tips to stay afloat in the business world right now.
Are you too trying to find out ways on how to increase sales in a bad economy? Have a look at these marketing strategies and adopt the ones that may have a positive impact on your business growth.
The marketers should have a keen eye on their buyers knowing where they exist and what's their buying behavior and preferences. The information will help marketers in shifting their focus during an economic downturn.
For example, if the brand makes luxury items, they need to create a sub-brand that works great to bring people into the funnel, and that pays off with short-term sales growth and potentially long-term customers.
Similarly, taking grocery stores, for example, marketers need to pay attention to their entire product/service lineup and understand where each of them falls. People will still be buying groceries, but their buying habits can change as per the economic situation.
2. Gintaras Steponkus, Sales & Marketing Manager, Solidguides
My marketing hack to survive bad economy would be to refrain from tone-deaf marketing and uncover your empathetic business strategies.  
A company should enlist all the ways they can show care for their customers and build empathetic strategies based on it.
For example, if your delivery process has slowed down a little bit, let your customers know beforehand, so they don't get annoyed after placing an order. You can make this announcement at the top of the website or social media channels.
Further, if you have contracted with other delivery companies to get products delivered quickly to your customers, you must let your audience know about this empathetic approach.
3. Marcus Clarke, Founder, Searchant
Adjust as needed.
Like many marketing agencies, we lost some clients after the pandemic hit. When that happened, we had a choice: we could pull back on our marketing efforts, we could push on as usual, or we could try to adjust to the changing markets.
We went with the third option; rather than panic, we shifted some marketing efforts into the eCommerce sector.
Since that decision, eCommerce has grown exponentially, and we've had some fantastic responses there, and also picked up some business.
When a crisis causes economic slowdown, customers look at companies for their morals instead of their products.
Consumers want companies to understand and relate to them, so adapting your marketing with this in mind is essential.
Try to make content that reassures your customers; that lets them know you're still in business, and you care for their needs.
This stability is a priority during the economic downturn. It will provide better conversions than throwing everything into a marketing campaign to sell more products to people who may not be able to justify the expense.
One marketing hack that kept my business afloat and even growing a bit was that I focused on what matters the most for my business. 
Before COVID-19 and this new recession hit, I was all over the place with my marketing, From Pinterest and Instagram to Twitter and SEO and even plain blog commenting.
However, during the quarantine and in preparation for the new and sluggish global economic climate, I was forced to evaluate my results and see what really moved the needle forward. 
For my business, it was content and backlinks that triggered the much-needed growth during this crisis.
6. Joel A. Almazar, Administrative Assistant, Upgrow
You need to determine if the strategies you used before are still adaptable to the current situation.
If the marketing campaigns you used in the past are not suitable for the present times, you need a fresh start.
Moreover, offer your customers something that can help them to tackle problems they are facing right now, and that they can benefit from in the future.
To achieve this, optimize your marketing campaigns to convey your message clearly.
My marketing hack to survive bad economy is to reign in your monthly expenses.
As a marketer, you've no doubt amassed an array of tools, subscriptions, and services over the years. The problem is, most of these are charged monthly, and when you look at them, they probably don't seem like much.
For example, let's say you're paying for a premium Zoom account for 10 of your managers. At a glance, $15 a month probably doesn't seem like a big deal. However, when you multiply that by 10, you're now paying $150 a month.
What's more, this racks up rapidly over the course of a year – that's a $1,800 yearly expense on something that could probably be swapped out for a free/cheaper service like Google Meet or Skype.
When you start looking at these small payments as long term outgoings, things quickly rack up, and by reviewing them all, you can quickly cut your monthly outgoings very rapidly.
8. Jakub Kliszczak, Marketing Specialist, Channels
Have at least one evergreen traffic source.
Depending on your niche, this might be organic traffic or the network/self-hosted community.
Even though organic traffic won't be as profitable as pre slowdown, it will be a constant source of leads that you don't have to pay for.
Also, assets such as self-hosted communities (blogs, Facebook groups, etc.) are another source of leads that will work just fine during the economic slowdown.
These sources don't stop working when the economy slows down, and the customer acquisition cost (CAC) is also close to zero.
9. Jeff Moriarty, Marketing Manager, Moriarty's Gem Art
We are a small family-owned jewelry business that had to close our brick-and-mortar store during the pandemic. We did see an increase in eCommerce orders, but we tried one new strategy that worked very well to improve revenue: Live Streams.
About two weeks into the crisis, we started doing live streams through YouTube and Facebook. We advertised our live streams beforehand through emails, our website, and social media. We are now getting about 1000+ customers and non-customers watching our show each week.
Not only has it helped us to stay connected with our customers, but it has also generated a ton of sales for our business.
Starting An Online Business? Build It On .Online!
10. Dr. Islam Gouda, Head of Marketing and Strategies
When demand suffers, it is tempting to pause all of your spendings. Do not do that. My marketing hack to survive bad economy is to continue with marketing spends during an economic downturn.
A downturn may be the best opportunity for your business to cut through the noise. As more and more companies pull back on media spendings, marketing campaigns, and brand messaging, you have an opportunity to gain market share and see a greater impact from your efforts.
Clearly, it's incredibly important to ensure you're using resources in the right way. Measure your marketing campaigns accurately, assess audience engagement or sentiment, and eliminate what isn't working.
11. Polly Kay, Senior Marketing Manager, English Blinds
As an unfortunate character on Game of Thrones once said, "chaos is a ladder," which means that even amid an acute, world-changing crisis such as the COVID-19 pandemic and its knock-on effect on the economy, an opportunity is there to be found, and catalyzed.
The tip that has helped our business to survive and even thrive in the pandemic is to go looking for that new door that's ready to open, and the new opportunity that appears in place of the ones you've lost.
In effect, this likely means one of two things: identifying and promoting a new use or application of your product or service, and targeting a new target audience for your product or service.
12. Paige Arnof-Fenn, Founder & CEO, Mavens & Moguls
First and foremost, I have learned to help small businesses to be flexible and open-minded so we can keep working together during the crisis and create more flexible capacity going forward over the next year as the economy reopens. 
It's important to embrace the new normal by leveraging technology to build and maintain relationships.
With Zoom, social media, cell phones, etc. we see that technology can be used to build our real-world communities and relationships.
Employees, customers, and clients will remember who treated them well during the crisis, and they will be rewarded with loyalty from earning that trust during the bad times.
My go-to marketing hack to survive bad economy is to build unity with your audience.
Right now, it is more important than ever to listen to the wants and needs of your customers. People are experiencing political unrest, uncertainty about their health and safety, concern about their financial well-being, and the list goes on.
Align your brand with your audience, find ways to engage in matters that are important to and resonate with them.
Feelings are heightened, and this is an opportunity for many brands to bridge gaps and build communities and work towards attaining a common goal.
To survive a global economic slowdown, businesses need to create content that solves the real problems of their ideal customers.
For B2C brands, your customers are juggling childcare, working from home, and, in many cases, witnessing layoffs or a reduction in income.
For B2B brands, your business customers are likely trimming back, questioning their existing costs, and trying to stay afloat in this atmosphere of uncertainty.
During this slowdown, focus on creating an educational blog and social media posts that contain actionable tips to help businesses grow their brands or retain their customer base.
The brands can create content in various formats like blog posts, videos, podcasts, etc. and share them with their audience via different platforms.
When potential clients come across valuable content that positions your business as a helpful expert that can deliver results, they will remember you when they're ready to make a purchase.
15. Jacob Edwards-Bytom, Director of eCommerce, Made4Fighters
One of the keys to surviving a recession is to look for new opportunities.
Many great businesses have been born from the challenges of a recession. When there is an economic downturn, you are forced to think out-of-the-box and develop solutions with limited resources.
Rather than just waiting until it passes, we have been looking for ways to adapt our company to the new normal.
For example, we expect people will be looking for alternative ways to stay active now that they are stuck at home. So we are selling home training equipment such as ellipticals, rowing machines, and multi-gyms.
We're now promoting these products on our website through Google Ads and creating blog content about home workouts.
My marketing hack to survive bad economy is to focus on improving the existing content on your website.
This can often be one of the best ways to generate an ROI in the short term, which is critical to making it through an economic downturn.
For example, our marketing department is focusing on tipping point opportunities. It entails researching commercial pages on our website that are close to ranking on page one of Google search results for relevant keywords with purchasing intent.
Then optimizing those pages by incorporating keywords in headers, adding internal links, improving the copy, making changes to the title and meta description, updating the publish date, and reviewing the page for optimal user experience by checking analytics, such as the bounce rate.
17. Dennis Vu, CEO and Co-Founder, Ringblaze
Create more content.
In our case, we hired a marketing agency that did keyword research, content writing, and promotion for us. We realized that even though people are not buying as much, they are definitely reading.
Also, the content that they wrote for us had more conversions than the landing pages we created on our own.
The lesson is that content will always be relevant and powerful, but you have to write the right kind of content that your target audience is interested in.
My favorite marketing hack to survive bad economy is to build your network.
Run webinars, reach out to everyone you know and try to add as much value as possible for your clients and networks.
Ramp up content production, write multiple new articles per week for various platforms, and publish online courses.
It's easy to see an economic slowdown as a chance to cut costs and batten down the hatches, but I think it's a time to re-group, do things differently, and come back stronger.
It's also a chance to learn new skills: building your email list, becoming better at presenting or exploring new industries for customers.
19. Michael, Marketing Specialist, GeoJango Maps
Rearrange your unique value proposition within the light of the pandemic.
Examine how your customers' lives have changed and how your product or service can help to benefit this new normal.
It's also important to ease any concerns that potential customers may have about the safety of your products or services.
All businesses that are operating should clearly state that they're open for business and that they're taking every precaution to keep their customers safe.
Starting An Online Business? Build It On .Online!
20. Vicki Apodaca, Head of Marketing & Communications, Joust
The number one marketing tactic to survive bad economy is to practice empathy.
Relating to current and prospective consumers on a human level is the ultimate way to show that you both care and want to be better, both as a thought leader and as a brand.
Empathy should be both internally and externally.
Internally, empathizing can support and motivate your team to keep pushing on during a tough time.
Externally, empathizing shows stakeholders that you are human, too. Robotic and well-practiced tactics are automatically a turn-off for modern-day consumers.
21. Malte Scholz, CEO and Co-Founder, Airfocus
One way we've been able to survive the economic slowdown is to focus all of our strengths on promoting our product to remote companies.
Most of our customers are other SaaS businesses, and the majority of them operate remotely.
We started creating lots of content for our blog on how companies can function remotely, pitching our product in the process. We also launched a series of emails focusing on the same.
In a nutshell, it's about conveying to your prospects and customers how you can help them during this pandemic. If you can provide value to them, your campaigns will be a success.
Now is the time to invest in content marketing.
Businesses should pump out a ton of high-quality content to position themselves for higher organic traffic.
Content marketing costs less in comparison to paid campaigns. Therefore, it's an ideal way for smaller businesses to grow organically and survive the harsh economic situation we're in.
23. Sonya Schwartz, Founder, Her Norm
You should always listen to your customers because, after all, customers are the backbone of every business. 
If you listen proactively, you can improve your product or service and stand out against your competitors.  
By measuring customer satisfaction, you can gauge whether you are giving the best product or service to your customers or not. 
Ultimately, it will help you in rendering a seamless user experience.
With an increase in internet usage right now, it's the best time to perfect your SEO strategy.  Outsource SEO content writing jobs to freelancers. This can help you save money since outsourcing is generally affordable.
Further, by following best SEO practices and providing more insightful articles (as well as focusing on keyword placement), you will improve website SEO.
Eventually, it will increase organic traffic and conversions.
25. Carla Williams Johnson, Media Marketing Specialist, Carli Communications
The one thing that has worked for my clients and me is using the media to build brand credibility and authority.
We may not be in control of a lot of things, but, as business owners, we are in control of our brand's visibility to ensure that our customers see and hear us.
Getting featured, particularly during this time, helps establish us as leaders in our industries and ensures we remain on top of the mind of our customers.
26. Domantas Gudeliauskas, Marketing Manager,  Zyro
One of the best marketing hacks to survive bad economy is pairing user-generated content (UGC) with social proof.
All you need to do is check who's tagging your products on social media. Reshare their content, ask if you can post it to your site or use it in ads.
Most people will be more than happy to let you do it for discount codes or author credits.
So together with UGC and social proof, you get content that is free or incredibly affordable and acts as a conversion optimization tool.
Never stop making offers to your audience.
If you're making offers every day, you'll drive more leads and sales.
Add these offers to your website copy, social media bio and captions, media posts, paid ads, and emails.
And if you promote offers that you've spent the time to refine for better conversions, the results will be tremendous.
28. David Zimmerman, Internet Marketing Consultant, Curious Ants
The best marketing hack to survive bad economy is to produce more content on your website.
Customers are always asking questions over and over again. Answer these questions on your website.
Not only will you make it easier for your customers (as they find your answers), but Google might send you some new customers who are asking the same questions.
29. Kenzi Wood, Marketing Writer, Kenzi Writes
The number-one thing brands overlook right now is the fact that their customers' needs have changed significantly post COVID-19.
Redesign your buyer personas as per their changed requirements. Before you run an ad or write a single blog post, you must know what's keeping your customers up at night. 
What do your customers care about right now? What are their fears? How does your solution address their needs? 
For example, nobody is booking Airbnb right now, so the platform started offering online paid experiences instead. Travel agencies, retailers, and restaurants are all adjusting their previous offerings because they don't match customers' needs.
Starting An Online Business? Build It On .Online!
30. Carla Diaz, Co-Founder, Broadband
Reduce your marketing budget and discover ways to promote your business in affordable ways.
One of the best ways to market on a budget is to use social media.
Social media marketing is both effective and affordable. You can target a specific audience (therefore increasing your chance of interaction with the right people), and decide when to run advertisements.
With more time being spent at home, social media use may have increased. Therefore, you may witness more engagement and higher conversions.
31. Chad Hill, Chief Marketing Officer, Hill & Ponton Law
Appreciate your customers and personalize your relationship with them.
For example, sending handwritten or printed letters along with the products goes a long way in appreciating relationships with customers.
In this way, they'll feel loved, remain loyal, and may become your brand advocates.
32. Samantha Moss, Editor & Content Ambassador, Romantific
Out of all the marketing approaches that we have formulated, the best marketing hack that helped us survive during this extreme time is focusing on how we will be able to give the best customer experience to our current users. 
Attracting prospective clients during this situation is full of uncertainties, so we decided to shift on improving our content that will be relatable and informative for our loyal clients.
We believe that when you create the best results and experience for your existing pool of customers, they will want to do more business with you and can help become an important source of new clients as well.
33. Chioma Iwunze, Content Marketing Strategist, Time Doctor
Podcasting.
Business owners can use podcasts to address the needs of existing and prospective customers. If they can't launch their podcasts, they can appear as guests on podcasts that are related to their niches or industries.
Podcasts give business owners ample opportunities to share their brand stories, establish themselves as experts in their niches, and increase brand loyalty.
34.  Itamar Blauer, SEO Expert
The best marketing hack to survive bad economy is to participate in all important conversations in your niche, providing support and kind gestures whenever possible.
A lot of this will lead to promising business opportunities and newly formed professional relationships, which will prove crucial when things get back under control.
The easiest way to engage with relevant industry people is to figure out which platforms (social media, forums, etc.) they use frequently, and then comment on their posts and entice further conversations. 
Over time, you'll become an expert in your niche who influences people operating in your industry.
35. Oliver Wilkinson, Head of Content, Knapton Wright
Seize this precious opportunity to strengthen your knowledge and develop your skillset.
With less time spent at the office, and business activities put on pause due to COVID-19 and lockdowns, now is your chance to perfect your knowledge.
Many organizations such as Google, Moz, HubSpot, and others are now offering webinars and courses at heavily discounted rates. 
Look at what your typical working week would have been like right now, and replace anything that is canceled or delayed with something that will help you or your team feel more confident and valued in their role.
36. Tatiana, Content Marketing Writer, DDI Development
The content helps businesses stay afloat. 
It should be content reflecting the first-hand experience of the author.
We must exchange personal experience, including experience that helped us in keeping our own business afloat.
First-person storytelling – this is what the customer-first strategy looks like.
37. Kazi, Account Manager and Digital Marketer, COdesign
Instead of stopping all marketing activities during COVID-19 times, businesses should start bootstrapping or moving marketing activities in-house. 
You don't need a graphics designer because you can design your ads using Canva. To manage social media, you can use automation tools like Hootsuite and Buffer.
If you have little to no knowledge of marketing, there are plenty of marketing courses on Udemy and Coursera to get you started.
Use free resources available on YouTube and blogs to learn about digital marketing.
38. Simon, Founder & Managing Director, Catchworks
Making data-driven decisions to generate impressive ROI is crucial.
There should be a renewed focus on testing all marketing campaigns. Ensure that your acquisition modeling is reliable before rolling out major campaigns.
It's crucial to scrutinize marketing spend with regards to ROI, thereby allowing the business to identify the most effective channels.
My marketing hack to survive bad economy is to listen to your customers. Double down on your buyer persona research.
Your customer's needs, fears, goals, and challenges may have changed over the last few months, and you must be in tune with them.
By understanding how the pandemic has affected your existing customers will help you produce valuable marketing content that will attract your prospects to your website, provide them with an engaging experience, and elevate your position as being a trusted subject matter expert.
Starting An Online Business? Build It On .Online!
40. Abdul Rehman, Cyber Security Editor, VPNRanks
Invest as much as possible in social media marketing and SEO.
To witness an increase in high-quality traffic, investing in digital marketing at the right time is the key.
We've decided to use this economic shutdown completely for marketing on digital platforms, as it will provide a massive ROI once all this is over.
Business owners today should look at more ways to market on social media.
Besides using Facebook and Twitter for your business, explore other platforms such as Instagram, Pinterest, and LinkedIn.
Influencer marketing can also prove to be beneficial during these times. Collaborate with influencers active on TikTok, YouTube, and other platforms to reach your target audience.
Create online communities to trigger conversations, boost engagement, and increase conversions. For example, start a Facebook group where bloggers share monetization experiences and strategies.
Develop personal connections with loyal customers and brand advocates to increase sales. And remember, they are knowledgeable and influential.
So if they feel pushed or disrespected, they can broadcast their dislike for your brand at an alarming speed. The best way to approach them is by opening a dialogue without any expectations.
Lastly, never press them for an endorsement as this will leave a wrong impression and could result in losing potential sales.
It's essential to diversify your revenue streams.
Don't put all eggs in one basket, so one revenue loss doesn't mean you're making nothing to live on or are suddenly out of business.
I've started several new revenue streams, including two eCommerce businesses, that are slowly building and growing to help me gain back lost revenue and feel more secure about the future.
44. Dan Bailey, President, WikiLawn
Provide valuable content first and foremost.
Smart content marketing that genuinely seeks to provide informative and/or entertaining content to your target customers is always an excellent move for your brand.
It can be used as the start of an overall marketing strategy that focuses on giving your customers more than they expect from you or your competitors.
45. Rex Freiberger, President, Superlativ and GadgetReview
Trim your general marketing budget in favor of a more focused approach.
Go through your analytics and see which marketing efforts are having the most significant impact on your bottom line.
Make a curve upon which you grade all sources, and drop anything below the bottom of that curve.
Now focus your efforts entirely on the top performers and keep redrawing the curve, eliminating under-performers as you go.
You'll be left with a marketing profile that's a lot stronger and results in far less money being thrown into the void.
The most effective marketing hack to survive bad economy is to stand out and polarize your audience.
What this means is that they will love or hate you. Either way, you win.
If they love you, then you overthrow the competition hands-down. If they hate you, they won't waste any more of your time.
Either way, you win, as you either receive the gold or save time to refocus on the next opportunity.
The cost of Facebook and Instagram advertising is a bargain these days. It is a great time to be a buyer of advertising space online.
As an example, for a hotel client, we ran an ad campaign that has yielded millions of impressions and thousands of clicks. The cost per click has been as low as 2 cents – an unheard-of number in a healthy economy.
The result is an increase in their occupancy rate from a painful 10% to a sustainable 50%, keeping the business afloat.
You can also invest in social media marketing to promote your business at the lowest possible prices.
48. Bryan Clayton, CEO, GreenPal
Explore the potential of Facebook Groups.
No matter your niche or vertical, there is a Facebook group that you can participate in to contribute to the discussion, answer questions, and develop a presence to refer people to your business, often when they are looking for exactly what you offer.
SEO should be your focus right now if you want to generate quality leads on a low budget.
Interestingly I have learned that more people click on my organic results in Google as opposed to the paid ads that I have run.
SEO takes time, but it's worth it. If we can attain and keep the top rankings, the ROI will just grow as time goes by, because it's not that easy to lose rankings if you did SEO by the book.
50. Kevin Miller, Founder and CEO, The Word Counter
The blog content is the key to success.
And the key to great content, regardless of whether the goal is marketing or entertainment, is to understand your narrative.
How should the consumption of your content make your targets feel? What actions should the assets inspire?
Knowing, ideally with data, how different groups of people react to your brand, learn your value proposition, and are motivated to take action is the best lesson you can learn.  
Also, there are several steps to follow to be more productive with content marketing, such as publishing often, writing long-form content, using media, and following best SEO practices.
Our eCommerce store is in a very challenging position because we sell fashion items to attendees of music festivals. These events are being canceled or postponed all around the country and even throughout the world as the Coronavirus spreads. 
As a result, we are pivoting in a couple of ways. First, we are shifting our marketing focus from festival clothing to our other clothing categories, such as lingerie or loungewear.
Second, we've started designing face masks, and for each mask that is purchased, we will be donating one non-printed face mask to nonprofits supporting those on the front lines.
In a nutshell, it's about discovering new business opportunities in your niche and finding ways to position your brand in front of your target audience.
My marketing hack to survive bad economy is to offer customers a discount. Even if you are a no discounting company, offer a deal to your customers.
People are expecting reduced prices during these times. Everyone is feeling a bit beat up, and a little discount goes a long way in the current environment.
By following this strategy, as a business, you'll gain new customers, maybe a few sales via referrals, and some brand advocates as well.
In Conclusion
Marketing and promoting your business during a global economic crisis can be a challenge. However, marketers and entrepreneurs around the world are using creative and old school methods to use this crisis as an opportunity.
Basically, it boils down to recreating buyer personas, redefining your value proposition, and prioritizing marketing strategies that'll produce results for your business.
Even if you are not in a position to boost sales, you can focus on increasing brand awareness, contributing to social causes, and fostering relationships with your clients and prospects.
Starting An Online Business? Build It On .Online!