How To Build An Instagram Business Page: 3-Step Process
It can be greatly beneficial for any company- big or small- to build an Instagram business page.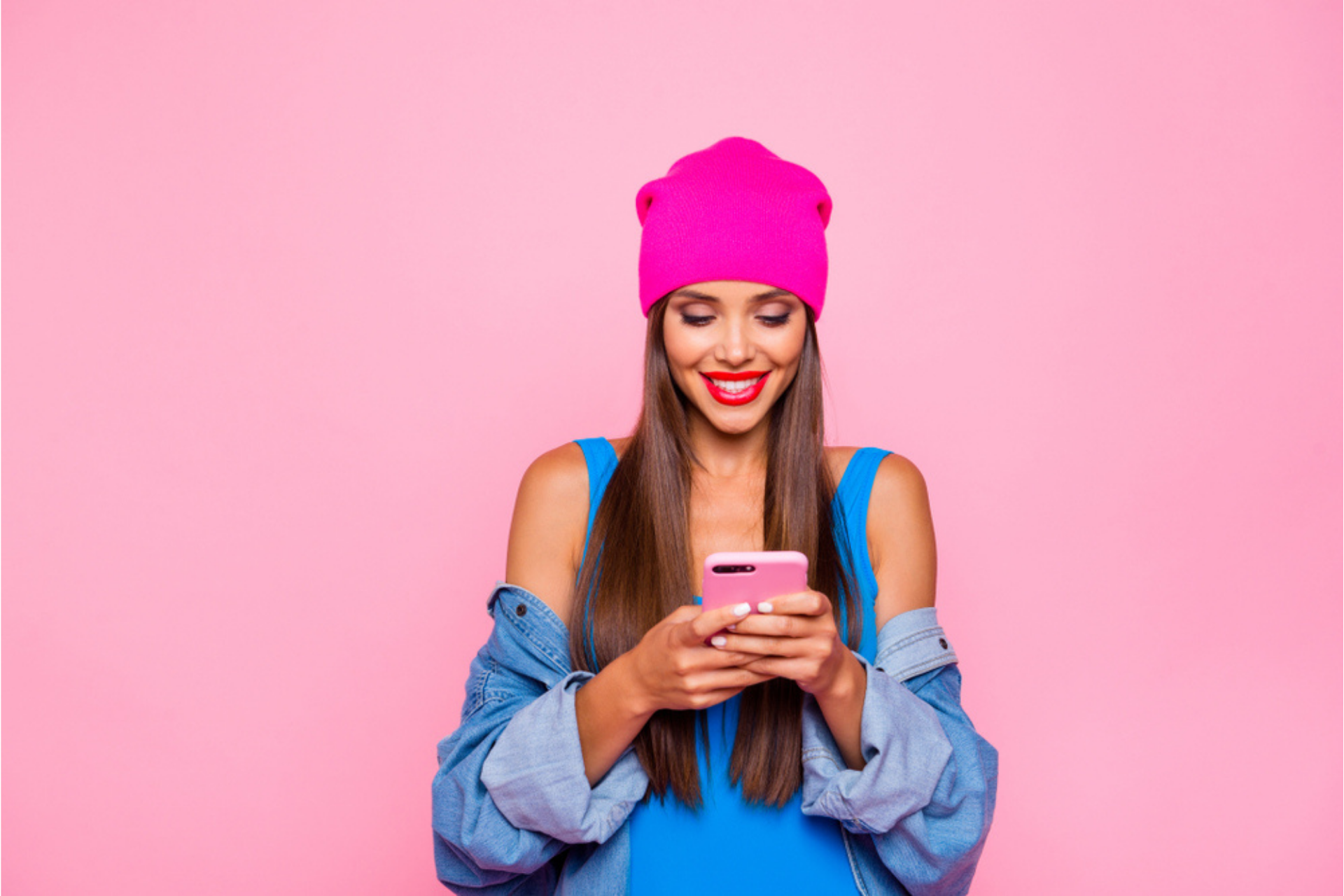 The page is free to access to one of the largest online customer bases. There were over a billion active Instagrammers at the beginning of 2020. Chances are this number has gone up, since then. 
Instagram can both be a great place to flaunt your editorial content, as well as a hub for successful ad placements and branded media.
There are a few steps you'll need to take in order to get the best out of the social media platform, as a company. 
In this article, we look at how to build an Instagram business page and how to take full advantage of it. 
Step 0: Have A Business Phone/ Phones
The importance of having a separate device for your business account cannot be understated. It allows you and your team to dedicate all your apps and space for the sole purpose of using Instagram for your business.
Additionally, it reduces the chances of any gaffes happening:
You or an employee accidentally connect your personal accounts with the business account.
Someone posts business media accidentally on their pages or vice versa.
Someone sends messages to a friend from a business account or to a client from their personal accounts.
These can be at the least embarrassing and at most damaging if there are clients and monies involved.
Keep it simple and get a new phone. With tech being so accessible, getting an Instagram-centered phone shouldn't be expensive.
Starting An Online Business? Build It On .Online!
Step 1: Build An Instagram Business Page
Once you've got the phone and app, you can begin creating your Instagram business page. However, this itself can be a different process, depending on your account type.
Part A: You're Creating A Brand New Account
Creating a brand new account on Instagram is pretty straightforward. Instagram makes all accounts personal at first, so you will have to change it to a business account later.
Link your phone number and email.  Ideally, you should have business versions for both of these, or at least the email.
Choose a handle for your account. Choose something easy to remember and something people can type without errors. Unlike other search engines, Instagram doesn't fix a user's typos when they're searching for accounts.
Connect your social accounts and contacts. The easiest way to get followers is to first follow people you already know and build a network. Connecting your Facebook and syncing your contacts to your Instagram are highly recommended.
Add a nice profile picture. This can be your logo, your mascot, or something unique that represents your business. When you build an Instagram business page, you need to take care of the vanity- and the profile picture is the first step.
The above steps are automatic when you open Instagram for the first time. They will create an account for you.
However, you also need a description. Tap on the circle at the bottom right of your app interface – it will lead you to your profile. Tap on 'Edit Profile' and you'll be able to add a description.
The next steps apply to both if you start a brand new Instagram account or if you're converting your existing personal account into a business page.
Part B: You're Converting Your New/ Existing Account Into A Business Account
Acquaint Yourself With Settings: Tap on the three horizontal lines on the top right corner of your profile. This will lead you to Settings.
In general, you should acquaint yourself with the Settings page as you will need it to make changes and additions to your business page.
Switch To A Professional Account: If you have a personal account, this option will be present in blue text, at the bottom of the Settings page.
However, if you already have a Professional account, you'll have to tap on 'Accounts' in the Settings page and tap on 'Switch to Business Account' to build your Instagram business page.
Choose Your Business Type: When you create a Professional account, Instagram will ask you for your business type. The options range from being an artist to providing a product/service and everything in between.
Choose Between Creator And Business: Instagram wants to differentiate between businesses and creators. Since this article talks about how to build an Instagram business page, tap on business.
Verify Your Contact Information: Your business address, phone, and email.
And, voila! That's how you build an Instagram business page. However, you're not done here.
Starting An Online Business? Build It On .Online!
Step 2: Get Followers
A lot easier said than done. You can't simply build an Instagram business page, without building an audience.
Followers lead to greater discoverability on Instagram, which in turn leads to more followers. This takes time, consistency, and monetary promotions.
These are some steps you can take:
Sync your contacts if you haven't already. This will give your Instagram access to your network, who are more likely to follow you back.
Plug in your page when you can. And request your employees/ colleagues to do the same. Ask your friends, family to follow. Put it on your social groups. Put up a post on Facebook talking about it.
This might not initially get you your intended audience. However, a business page with more followers is more likely to pop up in conversations and on Instagram's discovery tab.
Engage with accounts from your industry. Accounts contextual to your industry are likely to have your audience.
While you don't need to follow and comment on your competitor's posts, try engaging through the supply chain, or with accounts that have a similar audience base.
Follow hashtags. Hashtags contextual to your business will let you engage with your audience and potential news in the market. This will help you create better content.
Create content, regularly. This is the most important point. People are likely to follow and return to your account if you post editorial content regularly.
This will help your audience get a better idea of what your brand is, and what kind of products/ services they can get from it.
Step 3: Customize Your Account
Add action buttons to your account. Go to 'Edit Profile' on your business page and tap on 'Action Buttons' at the bottom.
You can get customers to order food, gift cards, as well as reserve appointments. This can be very useful if you plan on making Instagram a primary contact point with your customers.
Add links to your website. Also on the 'Edit Profile' tab. You can add links to your company website.
Get approved for Instagram Shopping. This requires a bit of work and a product catalog that you can build on your Facebook Business page, first.
To request approval, head to Settings, then tap on 'Business'. Then at the very bottom, you can tap on 'Set Up Instagram Shopping' to see if you're eligible.
If you're not, you can read Instagram's Commerce Eligibility Requirements to see what you can change.
Get your account verified. You can get a 'blue tick' on Instagram to increase your trustworthiness amongst your audience. Instagram has a few requirements for this that you can go through to learn how to get your account verified.
In Conclusion
What started as a platform for artistic photos, selfies, and food shots has quickly changed into one of the world's greatest eCommerce platforms. Instagram is more than just another social media platform.
 It is a great hub to conduct business in, it is preferred over Facebook by Gen Z, and it is very accessible and easy to use. 
All these factors point to it being easy to use, but with increasing competition, it can also be difficult to master. Building your Instagram business page is more than just simply creating your account. 
It is also about using it to its full potential, posting regularly on it, and engaging with your target market.
Starting An Online Business? Build It On .Online!