How To Use LinkedIn For Small Business: Strategies For Beginners
Even though millions of professionals use LinkedIn to grow their careers and network, most of them don't know how to use LinkedIn for small business.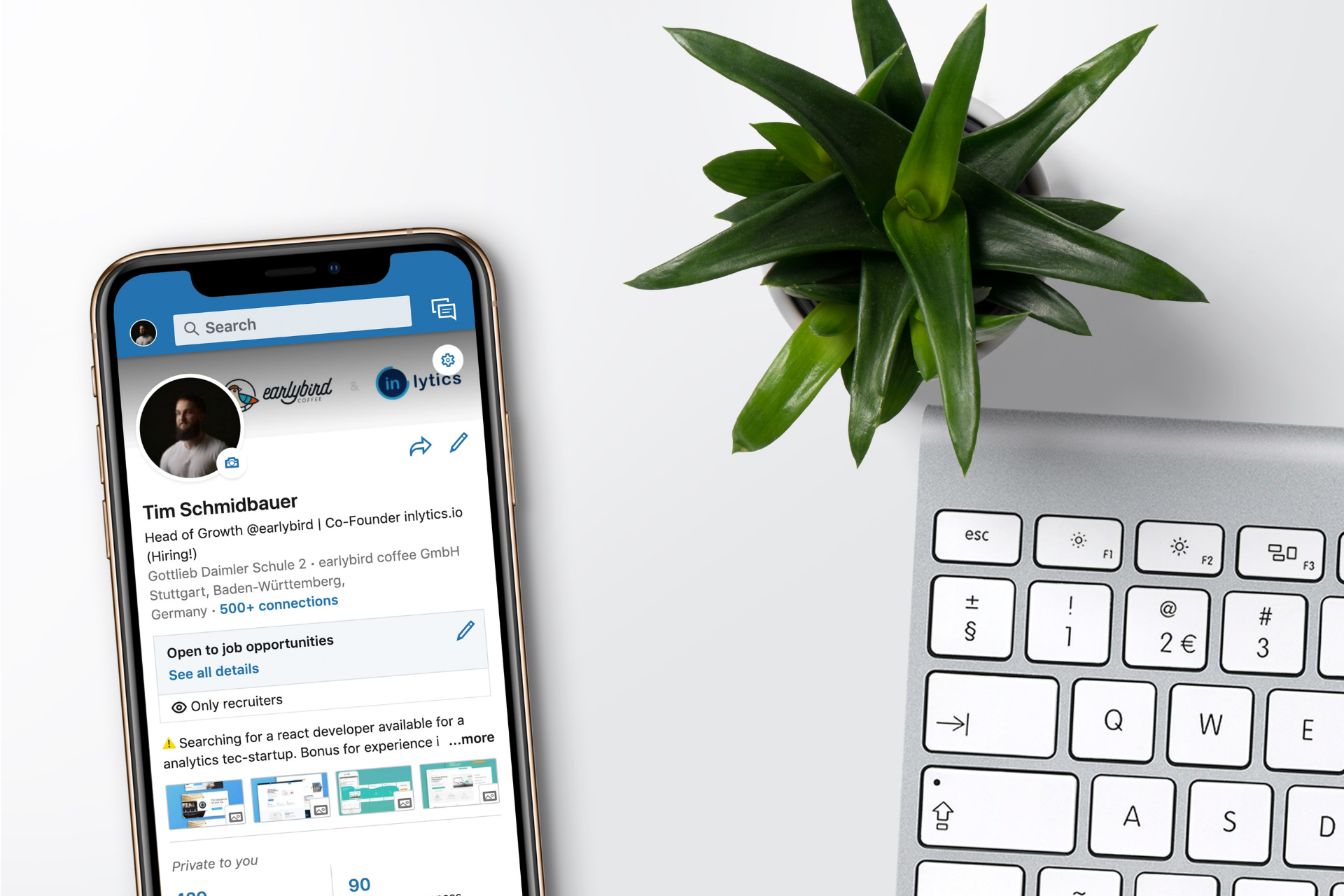 LinkedIn can be a wonderful tool to promote small businesses as well.
By helping you make connections, generate leads, establish a partnership, create brand awareness, and so on, LinkedIn can do wonders for your digital marketing strategy.
Before getting into how to use LinkedIn for small businesses, here are a few noteworthy benefits LinkedIn provides for small businesses.
Dramatically Grow Your Network – LinkedIn is not just another social media platform where people come to consume all kinds of content. Since it is a strictly professional platform, any audience that you build would be for business-related purposes.
Do Market Research – Professionals and businesses from your industry would also be on LinkedIn just like you, and it's the best place for you to do your market research.
Find New Hires – LinkedIn has always been a platform for professionals to showcase their resumes and connect with companies with good opportunities. Whenever you are looking to hire for your small business, you can find highly talented individuals who can add value to your business.
Check-In On Your Competitors – Your competitors are using pretty much the same strategy that you're using on LinkedIn. Keep an eye on them, see who they're connecting with, the projects they talk about on their posts, and more to understand them and learn from them.
Spot Industry Trends – With the help of its Skills & Expertise search function, you can stay updated about the latest industry trends on LinkedIn. You can also find noteworthy topics for your blog on it.
Build Your Online Reviews – There's nothing like reviews for any business, and what could create great authority for your business is having reviews on LinkedIn. When other brands, customers, or organizations, find positive reviews about your business on LinkedIn, they are more likely to associate with you.
Now that we've covered the benefits of LinkedIn for small businesses, here's a guide to tell you how to use LinkedIn for small business:
1. Build A Strong Company Page
Unlike individual profiles, LinkedIn company pages are better suited to represent a brand or organization. Even if you run a small business, creating a company page and then connecting it with your own profile would be a great move.
Posting updates and information from a company page makes it look like it's coming from a well-established brand and not an individual.
Starting An Online Business? Build It On .Online!
2. Leverage Your Individual Profile
Having a company page doesn't mean that you shouldn't promote your business through your individual profile as well. Since you are the one behind your business, showcase it all you want, and even add the links to your website, social media accounts, blog, etc. on your personal profile.
3. Start A LinkedIn Group
LinkedIn has a great feature that enables you to start a group revolving around a specific interest. Connect your business to a general topic that can engage people, start a group about it, stir a discussion, and get the members to know about your business through the group.
4. Get Employees And Partners On Board
If you can involve your team or other professionals in your LinkedIn activities, you can attract a lot more attention to your small business. When strangers see that your company page is being followed by such skilled and experienced professionals, your credibility automatically becomes more solid.
5. Share High-Quality Content Consistently
Your LinkedIn content is supposed to be as good as your business website or blog's content. Whatever you post, make sure that it's well written and showcases you as a thought leader in your field.
Besides, you can also optimize your bio, updates, posts, etc. for SEO. Use the right keywords in all these places so that your LinkedIn page shows up, to people who might be interested.
6. Interact With Other Small Business Owners
LinkedIn is a social media platform at the end of the day, and it must be treated like one. The key to any social network is interaction and engagement with your audience.
If you start interacting with your audience, you might end up finding a lot of potential talent, organizations, partners, and so on, with whom you could work. Besides, it would also help you in growing your audience, and eventually your customer base.
Starting An Online Business? Build It On .Online!
7. Explore LinkedIn Ads
LinkedIn Ads for small business is a great way of promotion. It's basically a 'Sponsored Updates' feature and is more like a "pay-per-click" ad.
Even though it offers demographics like gender, location, or age like other platforms, the key difference is that it can also be customized based on the company name, job function, job title, skills, groups, etc.
People are hardly interested in pure advertising now and they expect something valuable in return. With the help of LinkedIn Ads for small business, you can promote your content, and attract a huge audience, generate leads, and even convert them into customers.
8. Join Active Groups
Creating your own group and publicizing it is tough–but what's easy is to join active LinkedIn groups that are renowned in your industry. It can help you widen the scope of your network to a huge level.
Since you will find a lot of your competitors in the groups, it could be a great place for you to learn from. Also, the groups allow you to message the members, so you can easily connect with whoever you want to for business purposes.
9. Optimize The Summary Section
The summary section is usually the most overlooked section on your profile. LinkedIn allows you to use 2,000 characters to tell your target audience, about yourself, and you should use it as efficiently as possible.
Write in the first person, use complete sentences, and address their pain points very clearly. Treat your summary section as your first impression on your target audience, and make sure that it's the best one.
Mostly, people like to connect with the person behind the product or service, and this is the best opportunity for you to introduce yourself to potential clients and customers. Also, don't forget to include your contact information towards the end of the summary section.
10. Personalize Your URL
By default, your LinkedIn profile will provide you with a generic LinkedIn URL. When using a generic LinkedIn URL, any changes that you make to your profile will end up changing your URL.
As a result, search engines such as Google are unable to rank it in their Search Engine Results Page (SERPs).
Get your personalized URL with the following steps:
Move your cursor over 'Profile' and select 'Edit Profile'

You'll find a URL link under your profile picture like 'www.linkedin.com/in/yourname'

Move your cursor over that link and click the 'Settings' icon.

Under 'Your public profile URL section' on the right, click 'Edit'.

Type the last part of how you want your personalized URL to be in the text box.

Click 'Save'.
Starting An Online Business? Build It On .Online!
10 Best LinkedIn Groups To Join For Small Business Owners
LinkedIn is a very important networking platform for small business owners, but with around 400 million users, it might get difficult to get the best out of it. One of the best places to obtain answers for your business questions could be LinkedIn groups.
However, there are around 2 million groups on the platform, and to find the right ones to join and devote your time too, could be another challenge.
We have done our own research and collated a list of the best LinkedIn groups for small business owners to make it easier for you.
Let's look at the 10 best LinkedIn groups for small business owners:
With more than 600,000 members, this is the largest entrepreneurial startup group on LinkedIn.
The main focus of this group is to help entrepreneurs with discussions on startup marketing, financing, sales, hiring, operations, and any other small business or startup related topic.
It can also help you in planning your startup growth strategy.
This is one of the largest communities for startups, founders, mentors, and investors. The discussions of this group are focused on everything related to startups.
Being one of the biggest online networks for entrepreneurs, it covers topics on founders, investors, mentors, incubators, accelerators, crowdsourcing, and venture capital.
This one is the largest LinkedIn group that is dedicated purely to social media marketing.
It covers some of the best social media marketing strategies that are out there making it a highly valuable resource for small business owners and entrepreneurs struggling with their online presence.
Just like the name suggests, this group is one of the best LinkedIn groups for small business owners, since it's entirely focused on that. The group was set up for small business owners, entrepreneurs, and founders.
Entrepreneurs who start-up, grow, and manage SMBs & SMEs have a lot to gain from this group. It covers important aspects such as loans, financing, franchising, deal structure, insurance, accounting, tax, legal, and software.
This group also covers a rather holistic view of digital marketing. It shares ideas and advice on web designing, online marketing plans, strategy, development, opportunities, and social media.
With more than a million members, this group covers everything that is there about digital marketing.
You'll get to learn important aspects of the digital marketing landscape, including social media marketing, search engine marketing, mobile marketing, online advertising, and more from here.
It could also be really helpful if you want to learn about Search Engine Optimization (SEO) and Pay Per Click (PPC) and everything in between.
Besides, it provides updates to industry reports and white papers so that the members are abreast of trends, innovations, and the best digital marketing practices prevalent in the market, as well as organizes social and networking conferences and events.
Starting An Online Business? Build It On .Online!
With close to 300,00 thousand members, this group is committed to collaborating for the improvement of leadership.
It aims at identifying the relationship between leaders and followers with the help of open discussions about leadership practices and concepts.
It is highly helpful for entrepreneurs because of its goal of developing people and their small businesses through creative content and community engagement.
With a network for both accomplished and aspiring entrepreneurs, this group has a global feel to it and almost 100,000 members.
It is the perfect place to ask questions, find answers, and to connect with many other aspiring global entrepreneurs.
Since this group hosts mainly entrepreneurs, it is one of the best LinkedIn groups for small business owners.
It enables its members to indulge in discussions with other like-minded people and broaden their horizons.
Search Engine Optimization or SEO is a concept that most small business owners struggle with.
However, it's very important to understand and nail the art of SEO to be able to get your small business the reach it needs.
This group is specifically for search engine optimizers and marketing professionals to discuss the ways to use SEO to drive their businesses to success.
The group also shares the latest trends and tips related to digital marketing and SEO.
This is again one of the best LinkedIn groups for small business owners since it can guide them on how to use marketing and communication networks to grow their business.
It covers important topics such as marketing, sales, advertising, public relations, digital marketing, market research, social media, and many more. 
Many small business owners have a great product or service but are not able to achieve the success they deserve because they lack marketing expertise.
This group can help them overcome that, and also in building great relationships with clients and customers.
Harvard Business Review or HBR is a general management magazine that is published by Harvard Business Publishing, which is a wholly-owned subsidiary of the renowned Harvard University.
They also have a group on LinkedIn called the Harvard Business Review Discussion Group, and it is considered to be one of the best LinkedIn groups for small business owners.
This group can help you with the better management of your business, and even with becoming a better leader. Great business tips are shared on a regular basis and you can get a lot to learn from here.
In Conclusion
Knowing how to use LinkedIn for small business can be a game-changer. Just like other marketing channels, LinkedIn will work well for you only if you take it seriously.
It is not a network for the masses, and many people end up using LinkedIn haphazardly.
Incorporate LinkedIn into your broader social media marketing strategy and that is how you will see real results.
Stay updated on LinkedIn news, learn about the tools and features, and browse through different company pages and individual profiles to learn from others too.
Starting An Online Business? Build It On .Online!