How To Sell Services & Make Six Figures A Year On Fiverr
Up your game and learn how to sell services on Fiverr, with these five effective tips.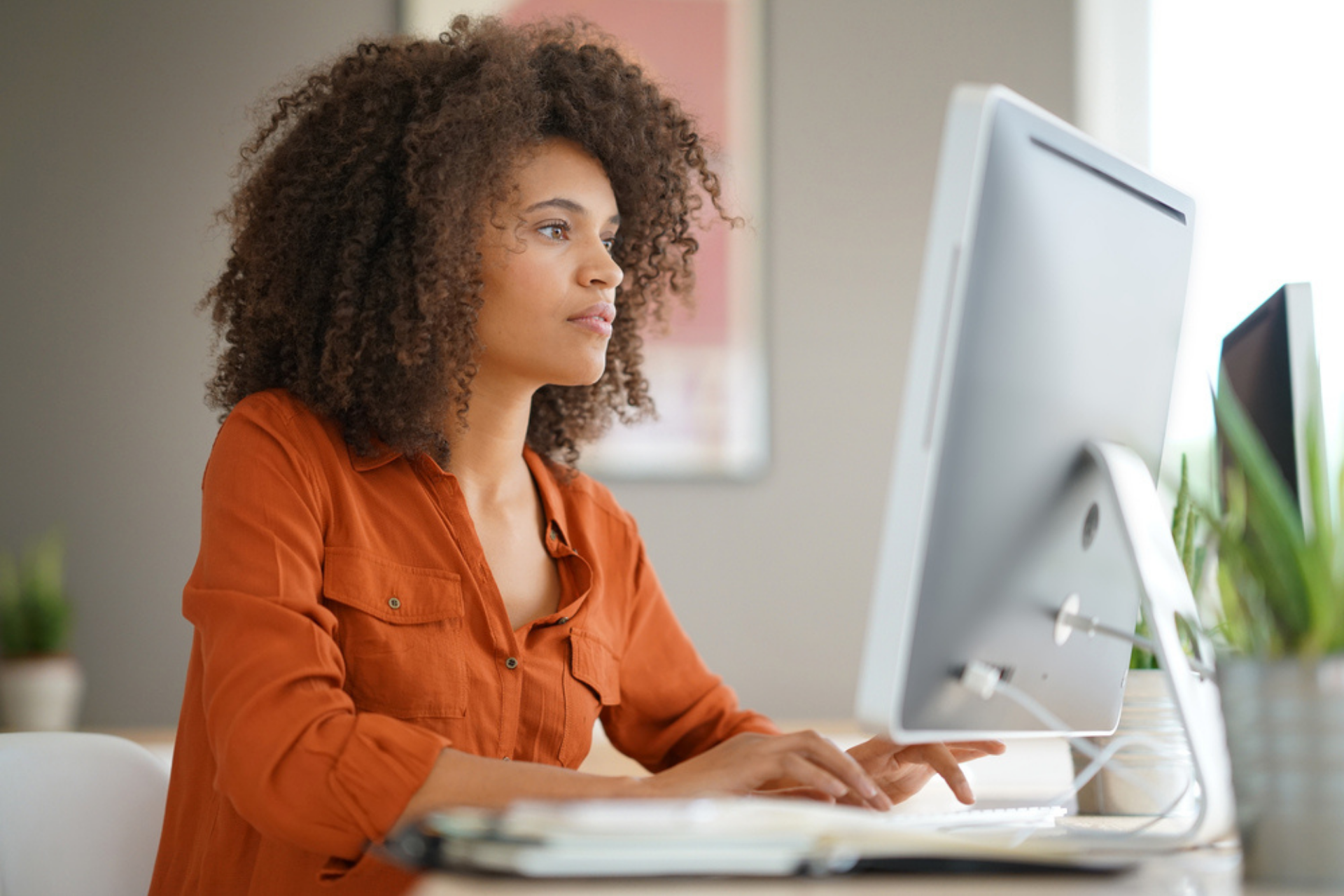 Fiverr is one of the world's largest freelancing platforms. There's an option for buyers to source just about every type of professional. From marketers and programmers to board game creators, Fiverr is the hub for all things freelance.
This also makes the platform uber-competitive. Learning how to sell services on Fiverr isn't an easy task. You can go weeks, months, and a lifetime without getting a single click on your gig.
This article is here to make that less likely with 5 tips that will change your Fiverr game and teach how to sell services on Fiverr, effectively.
1. Price Your Services Appropriately
Because Fiverr is one of the world's most densely populated freelancing websites, it is also one of the most competitive. You cannot learn how to sell services on Fiverr without learning how to price them.
Pricing services can be a very tricky job, especially if you're doing it for the first time. How do you justify the exact amount you're going to charge? In the end, how much you charge is a decision that is yours.
However, here are some tips to help you make that decision:
Look At Competition: This is Business School 101. Look at what other freelancers and solopreneurs on Fiverr are charging for similar services.
You shouldn't just be looking at the top of the list of professionals, because they've made a name for themselves. Look through at least 2-3 pages and take a note of the price and value correlation.
Price According To Your Latest Full-Time Experience: Matching your freelancing rate with your previous full-time rate may not be appropriate, since full-time jobs also come with benefits.
Instead, charge a little per hour. How much that amount is, is completely up to you. But, a 15% add-on to what you used to earn hourly is not a bad ask.
Take Resource Use Into Consideration: Your time, electricity, computer usage, any hard drives, internet, any paid software you're using, etc… A service does require the use of resources.
So, make an estimate of the time service will require you to use while pricing and add them to your costing. You'll have the minimum rate that you need to charge to 'break even'.
2. Learn How To Write A Service Effectively
Writing a good service descriptor is one of the most important to know when learning how to sell services on Fiverr. An 'About This Gig' or service descriptor is the only way for the client to understand where you stand in the context of their requirements.
There Are A Few Things To Keep In Mind While Writing Your Descriptor:
Establish Ethos: What makes you or your studio the best resource for the position listed? Establish your credibility by mentioning your qualifications, links to previous works or portfolios, and any awards you've won for your work.
Establish Pathos: How can you even move prospective clients in a service descriptor?! By telling them they matter- not in those words, but by reiterating the value your service offers to them.
You can include multiple revisions, mention that you'll be continually communicating with them proactively, or let them know that you will make sure the service only ends after they're satisfied. These are good places to start.
Establish Logos: Logically, what makes your service persuasive? Do you offer reasonable timelines? A step-by-step breakdown of what you're going to do with the time you've mentioned on your service?
You can even let the client know that your file exports are high quality (and add a reason as to why- the reason differs with your industry).
Be Concise: Think of this as a freelancing resume. Do not ramble, don't repeat information, don't say- show instead. Buyers will likely move on if they can't understand your service despite having read the first half of your service.
Starting out online? Build your business on .Online!
3. Create A Good Proof Of Work
Good proof of work is important while establishing your credibility on Fiverr. Your words will only take you so far with the client. They will want to see your output as well.
These Are Some Things You Can Share:
Gig Video: An absolute requirement for fields such as video editing, adding a quick, short (under 75 seconds) video with samples of your work will give the client the quick primer they need to understand your work.
Links: Share links to your work or portfolio. Clients will only go to an external website if they're convinced with your rhetoric and want to make sure. So, make sure you accurately represent your work with these links.
Media: You can attach images, PDFs, and audio files to your Fiverr gigs. Make sure you use that feature and add enough proof to convince your clients. Use both PDFs and images if you're a writer or in the visual medium and audio files if you're a music creator.
4. Ask & Answer Questions Proactively
Fiverr gives you the option to create a list of permanent questions your prospective clients can answer and some FAQs about your service that clients may ask.
Being proactive with these will avoid unnecessary communication and will also tell the client that you have enough experience to preempt hurdles and doubts.
Good questions put you and your clients on the same page and are paramount to learning how to sell services on Fiverr.
Here are some sample questions to ask:
What types of files will you be sharing? To make sure they only share files compatible with your software.
What is the size/ length of the files you will be sharing? To make sure you and the client account for download time as well.
What is the output you want the final file in? Do you also want project files?
What support materials will you be sharing?: This can include research material, music files (for videos), a list of points of contact to their team, etc….
What XYZ add-ons do you need? Fiverr's tiering system and add-ons options allow clients to see the service add ons they want.
However, sometimes you may not have a certain service listed on your profile, or sometimes the client may not want a certain service despite selecting a tier.
Here Are Some FAQs That Can Help Clients:
Do I need to contact you before purchasing a service? In case one of your service packages requires you to talk to a prospective client before they even approach you, mention that.
How do I send you the files? Mention if you have a preferred portal through which you want the project files sent.
Can you share your samples? In case the clients need more samples, you can list your policy about them.
Why does your service take X amount of time? Remember, most clients have an input-output perspective of what you do. Explaining the nitty-gritty of the service will only save your cause.
What can you not do? Sometimes it's best to mention the kind of projects you're unwilling to take and what your limitations are in context to a certain skill set.
5. Add Value To Your Services & Create Add-Ons
Adding Value To Your Services:
Apply your personal and professional experiences to add value to your listings. It is one of the most important things to know when learning how to sell services on Fiverr.
If you're bilingual and know certain languages, tick them off when creating the service and mention that in the service title and description.
If you're a writer and know about Search Engine Optimization, definitely include that since every blog needs SEO to rank higher on Google searches.
If you're a creative professional with knowledge of multiple processes of production, mention that so that you can either do it for your client or serve as a great bridge to the next stage of production.
You get the gist. Take your experiences into account and keep learning. The more value you can provide to a client, the likelier they are to purchase your service and come back in the future.
Creating Add-Ons:
Effectively placing add-ons is important when learning how to sell services on Fiverr. Add-ons are a great way to earn over and about what your current service package offers.
Additionally, they work for clients as well. In case multiple values adds together comprise an expensive package, clients can simply choose to opt for a basic package and choose the add-ons they need.
Some Things You Can Include Are:
Additional Revisions
Faster Delivery
Analysis Reports
Subtitles/Copy (For Videos & Visuals)
Search Engine Optimization (for writers; this doesn't have to be a part of your main service)
Making your clients' lives easier is extremely important when it comes to learning how to sell services on Fiverr. Your value adds and add-ons can do that for you.
Take The Next Steps
Now that you've learned five great ways to learn how to sell services on Fiverr, apply them to your gig. They will not only make your gig more attractive to buyers but will also give you clarity about what you can add and subtract from your services.
At the same time, this is not enough. While you know how to sell services on Fiverr, you will also need to learn how to market them. Go to messaging groups, ask friends and family, put your gig link on the internet. The works.
The more you put your well-written and clear service out there, the likelier you are to get clicks and orders. Selling on Fiverr is a mix of quality and quantity.
Starting out online? Build your business on .Online!
How To Make Six Figures A Year On Fiverr: 5 Easy Steps To Learn
Climb atop the gig economy and learn how to make six figures on Fiverr.
Fiverr is undoubtedly one of the best (and largest) portals for freelancers. You can find just about any type of work there. If you've got a skill and that skill has an audience, you can monetize it on the platform.
With that being said, can Fiverr become your only, or a big source of, income? That depends. You can most definitely earn six figures on Fiverr. However, let this not be an article of illusion- it's difficult. Very difficult.
If you want to set yourself up for success on Fiverr, look at these five steps you can undertake, today.
1. Share, Share, Share (Your Gigs)
There's no getting around it. If you want to learn how to make six figures on Fiverr, there's no better lesson than learning how to self-promote.
There are over 2.3 Million freelancers on Fiverr. In order to make six figures, you need an influx of offers. New clients on the platform need to know you exist. In order to do that, you need to make your gig visible.
Here are some steps you can take:
Share Your Gigs On Message Groups: Share them on Facebook, Instagram, Twitter, put them on your WhatsApp groups, and just about any other platform you use to get in touch with friends and family.
Chances are someone knows someone who knows someone and that person can become your next client on Fiverr.
Add Your Gigs To Your Website & LinkedIn: A personal website always helps. You can put a lot more about yourself than on any other platform. It can serve as an extended resume of sorts.
You can also use it to link to your gig. If your website doesn't get as many hits, you can instead put this on your LinkedIn, where professional contacts can come and connect with you for work.
Create Editorial Content And Adverts: Do this only if you have a clientele already and need to expand it to earn six figures on Fiverr. Investing in ads can be a good way to expand your reach.
Additionally, if you already have a decent clientele on Fiverr, you can teach people how to get started on the platform and build up to your level of income.
This will attract new people to your gigs and potentially get more clients over to you when people reshare your content.
2. Make Your Service Clear To Understand
If you want to learn how to make six figures on Fiverr, you'll have to learn how to describe your services in a way that catches the client's attention.
This is the first thing that clients see and the easier it is to understand, the likelier they are to go ahead and contact you.
Here are some things you can do to better:
Add Media: Add a lot of media to your gig. From images that show proof of work to graphics that explain your service in bullet points, media can help make your gig clearer to your clients.
Title Your Gig Appropriately: Head on over to competing services and see how they name their gigs. Instead of simply saying 'I will do X', instead think about what you can bring to the table.
Can you do something that takes most people 2 days in 24 hours? Mention it in your title. Is there a value add that can get the client in your favor? Don't wait to add it in the description, add it in the title.
Your USP should be clear from the get-go.
Don't Pander In Your Description: Don't go back to the first time you held a pen if you're selling your services as a writer. There is a multitude of sellers that a client has to go through before they make their decision. Practice brevity with your description.
3. Price Your Gigs Appropriately
On Fiverr, you're competing with a lot of the world's best freelancers. There's always someone with the same skills as yours, maybe with an additional year, or two, of experience. This is why pricing comes into the picture.
If you want to learn how to make six figures on Fiverr, you'll have to learn to price appropriately.
Here are some pointers you can think about while pricing:
Price Competitively: What is everyone else charging for the same service on Fiverr? If you're charging twice as much as them, then maybe you need to lower your fees down.
Making six figures on Fiverr isn't akin to winning a jackpot. It can only happen through the accumulation of multiple clients. This is why lowering your price isn't such a bad idea.
Add A Price Tag To Your Unique Selling Point: If you can perform a crucial task that most people can't, add it to your pricing.
Charge higher than other sellers, if you provide value that they can't. Clients who need your skill will come on board, regardless.
Create Add-Ons & Price Them Appropriately: Another option of staying competitive price-wise is making your Unique Selling Point/ value-add, an add-on.
Instead of including it in one of your packages, you can include it as an optional service that you can offer if clients opt for it. This can help you stay competitive for clients that require bare minimum services.
Starting out online? Build your business on .Online!
4. Build Relationships With Clients
People are more likely to do repeat business with vendors/ sellers they have a good experience with. This is an undeniable fact of life akin to the sun rising from the east. This is how businesses, big and small, function.
Getting retainers is a shoo-in to building a steady income. If you want to learn how to make six figures on Fiverr, you'll have to learn how to create those retainers for yourself.
Here's How You Can Build Client Relationships
Respond Quickly: You don't have to be available 24/7 for a client. However, learning how to make six figures on Fiverr requires an understanding of timing your responses.
Be cognizant of where most of your clients come from, at what time you get the most responses. Check your Fiverr inbox in between assignments and put calendar alerts for follow-ups and call times. Every client likes punctuality.
Finish Your Assignments On Time: Don't ever promise your clients something you can't accomplish in a certain time period. You're better off not taking those assignments, or negotiating a particular time period.
Come to a mutual consensus and deliver on time. Why? Because your work is part of a moving assembly. If you're late, the person on the next step is late and it all falls down like a set of dominoes.
Ask For Feedback & Reviews: Be proactive about feedback and reviews- both the praises and the criticisms. If you're open to receiving feedback, you're likely to impress your clients with your attitude and build a good professional relationship.
The reviews on Fiverr not only show your clients that you care about their opinions but also allows prospective clients to see how well you can do your work.
Don't Take Things Too Seriously: This is a bit of a paradox because work is supposed to be serious. But, make sure you converse with your client, ask them about their day, and build a friendly relationship with them.
Your conversations are just as likely to be on top of mind as your work when someone is thinking about contacting you for a gig the next time.
5. List Multiple Gigs
If you want to know how to make six figures on Fiverr, you'll need to take advantage of all your skills. At least the ones you want to practice commercially.
It's simple math, if you sing and write, you're going to attract clients who want the latter, as well as those who want the former service. However, there are a few rules of thumb that you should follow while listing multiple gigs.
These rules are:
You Shouldn't Rely On Separate Gigs That Are Demand Elastic: What does this mean? You don't need to list separate gigs for blog writing and long-form creative writing. Sure, if you can differentiate between the two, list them separately.
However, listing services that are likely to cannibalize each other's clients don't yield new income sources. You're just getting the same set of people attracted to a differently worded gig.
You Should List Gigs That Are Dependent On Each Other, Separately: If you can play an instrument and mix, list them both on Fiverr. Tell your clients about your other service.
Clients who trust you are more likely to let you take over a bigger portion of the supply chain/ production. This is very crucial when you're learning how to make six figures on Fiverr.
You Should Try Monetizing Your Hobbies: This is a personal one. You may not want to add money into the picture when it comes to a hobby. However, it never hurts to try and see how it feels.
The saying, 'If you're good at something, don't do it for free' is flawed, but can prove useful if you're learning how to make six figures on Fiverr.
Conclusion
Learning how to make six figures on Fiverr isn't easy. It requires not only a belief in your skills but also constant self-promotion.
You're competing with millions of other freelancers, independent mini-studios, and solopreneurs. This is why constant visibility is key to learning how to make six figures.
Beyond that, it's all about recognizing and learning more skills and marketing them. What can you do for your clients and how can you build relationships with them?
Once you have these three things knocked down, you'll be on your way to earn a good amount of money from the platform.
Starting out online? Build your business on .Online!