Building A Fulfilling Freelance Career – With Kat Boogaard
Have you considered starting your own freelance business?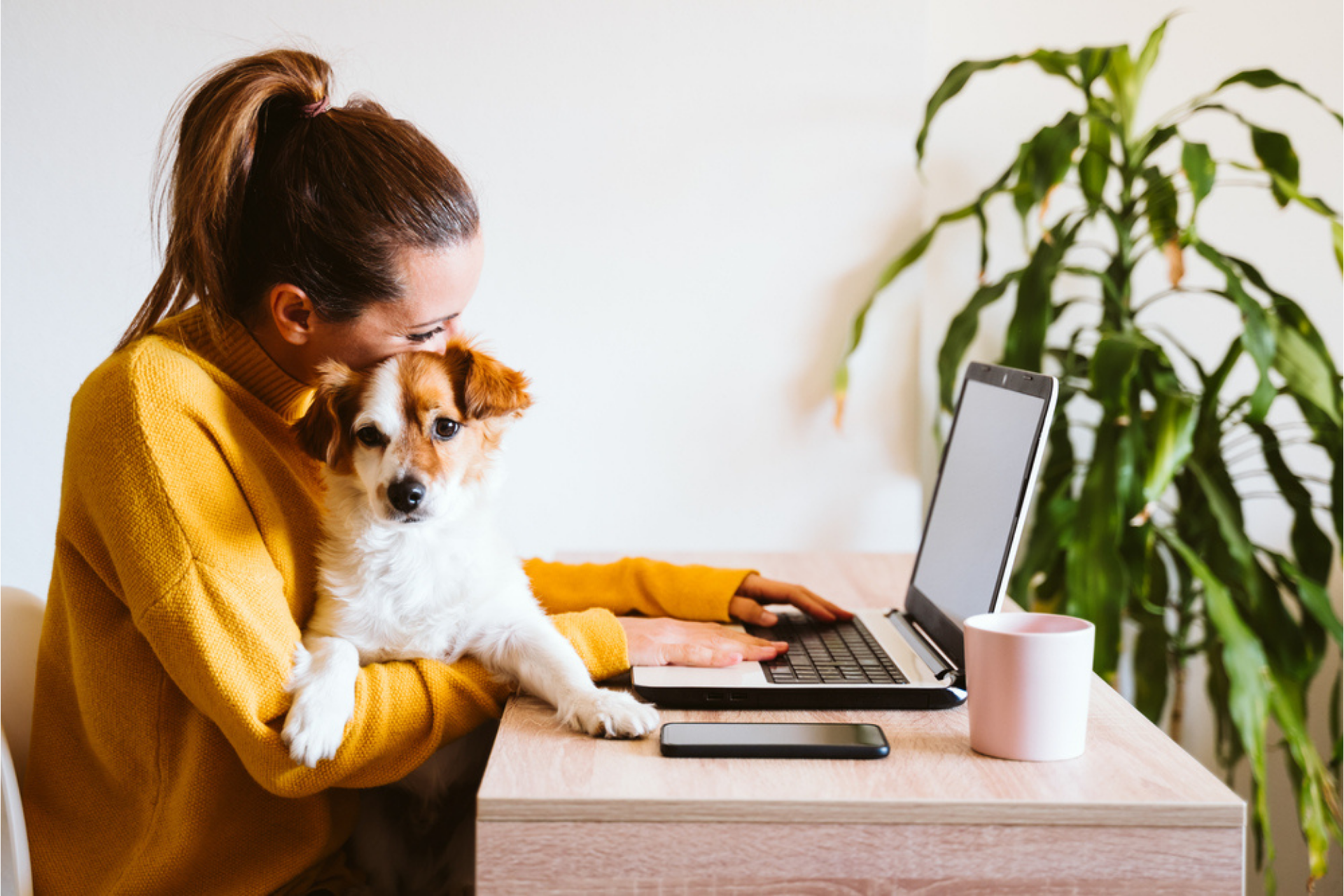 The thought of becoming your own boss and working with all the brands and clients you love can be exciting. But quitting your full-time job and taking the leap can be…well, a bit terrifying.
Kat Boogaard did it. She's a Midwest-based freelance writer, covering topics related to career, productivity, and the freelance life.
She has contributed to some of the top publications across the web such as Atlassian, Trello, Toggl, Wrike, The Everygirl, FlexJobs, The Muse, and more.
She also gives tons of valuable advice through her Twitter, Instagram, and newsletter to upcoming and veteran freelancers on how to do what they love and thrive.
Here's an exclusive interview with her where she talks about her start and shares advice that'll help you muster the courage and take the freelance leap of faith.
1. Did you have a full-time job in the past? What was it like?
I did! Previously to becoming a freelance writer, I worked in a full-time position for my local convention and visitors bureau. The position was half administrative and half marketing. I enjoyed it, but I also felt the itch to do something on my own.
2. What was that moment when you knew you wanted to go freelance? Did you have enough clients to start with?
I wouldn't say there was a distinct moment. Rather, it was something that I went back and forth on doing for months.
Seriously, months. I finally decided that if I wanted to try my hand at freelancing, there was no better time.
I didn't currently have a family or anybody to support but myself, so it seemed like the right time in my life to take that sort of risk and give it a try.
I didn't have nearly enough clients to start with.
Instead, I had one main client that I hoped would keep me afloat while I got my business off the ground. That client ended up dropping me and pulling all services in-house shortly after I quit my full-time job, which was a terrifying experience.
But, that was ultimately the boost I needed to start pursuing other opportunities and really get my freelance business going.
3. What is the key difference between a good freelance writer and a great freelance writer?
Oddly enough, I think this differentiator has absolutely nothing to do with your writing skills.
What makes a great freelancer comes back to the basics: exceeding your client's expectations, communicating clearly, and meeting your deadlines.
I hear from so many clients that those are the types of things freelancers are missing, which is so frustrating to me!
If you can do those simple things, you'll already be a step ahead of so many other freelancers out there.
4. Choosing to become a freelancer can be intimidating especially when you have a full-time job. What are the 3 key pieces of advice you'd give to someone who wants to start full-time freelancing?
I love this question! Here are a few things I'd recommend:
1) Save some money. I saved enough to cover three months of living expenses when I was starting my freelance career, and even that didn't end up being enough.
Stash away some savings if you're able to so that you can focus on getting your freelance business going, without stressing about the money right away.
2) Take care of the basics while you're still employed. Provided your employer doesn't have anything in your contract that prevents you from freelancing, I recommend taking care of nuts and bolts things—like setting up your website, getting a business bank account, establishing a business entity, getting an accounting system in order, etc.—while you have your full-time job.
Those are non-billable tasks, and it's great to handle them while you still have the benefit of a stable paycheck!
3) Lean on your network. I understand the temptation to jump right in with trying to land huge clients, but there are probably a lot of freelance opportunities hiding in your own backyard.
Reach out personally to people you're connected with to share what services you plan to offer and who your ideal client is. You might be surprised by the opportunities that can churn up!
5. How important is a website for someone who wants to become a freelancer?
Freelancers have different opinions on this, but I think it's super important.
My website has been such a huge help for demonstrating a certain amount of professionalism and giving clients a way to find me—rather than me needing to find them all the time.
I'm a firm believer that even a simple website is better than nothing, and I always encourage freelancers to get some sort of portfolio site set up for themselves!
6. What are some of your philosophies that inspire you in your work?
I don't know if I'd call it a philosophy, per se, but I always try to keep my eye on the work that excites me and makes me feel fulfilled.
Whenever I've ignored my gut instinct and taken on opportunities that my intuition told me weren't a good fit, they've always cost me more than they've earned.
7. What's your secret passion? 
I'm a pretty open book, so I don't know if I have anything that's too "secret." I will say that my husband and I really enjoy bird watching. I've been told it's an "old person hobby," but we love to get outdoors with our binoculars. No shame. 🤷🏻‍♀️
Start your freelance career! Get a .Online domain name!