7 Proven Ways On How To Build Customer Loyalty
Customer loyalty, much like Rome, isn't built in a day.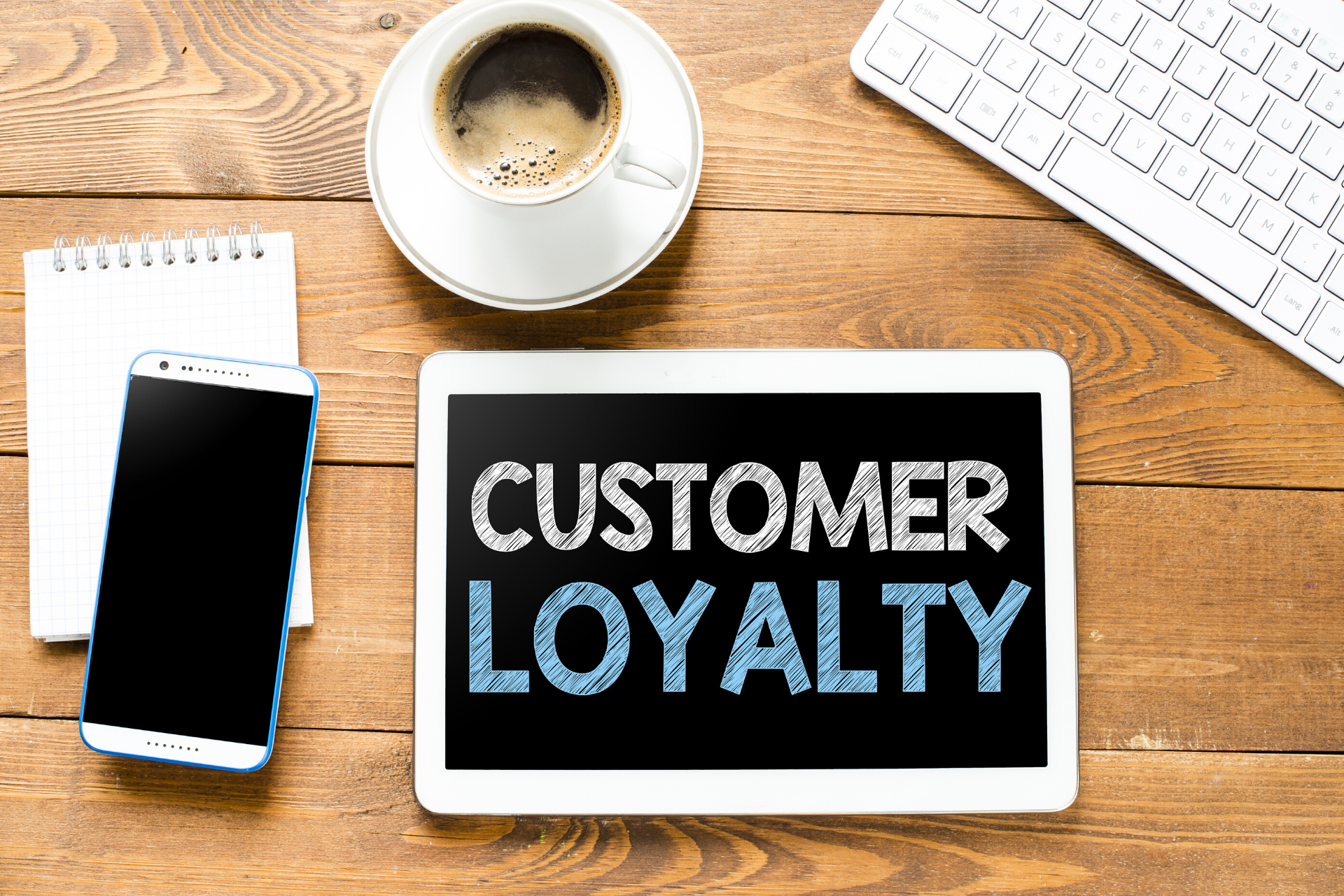 Why would a customer stay loyal to a brand? Businesses have posed this question for eons but haven't come up with one perfect answer. With a crowded digital landscape and an abundance of good options, what differentiates you from other brands?
What is Customer Loyalty?
"Same way brands gotta break for it" raps Drake, in his album 'Views', as he boasts about his customer loyalty, his fans' unyielding support of his work.
His past work has left an impression of positivity in his fans' minds which makes them stay loyal to him.
In simple terms, customer loyalty is the creation of a positive perception of your brand. People are so impressed by you, that you are their go-to product to consume in your industry.
It's about establishing that emotional experience that is uniquely shared only between you and your customer.
7 Ways That Help Build Customer Loyalty
In this article, we look at 7 effective strategies that can help build loyalty around your brand over time.
1. Grow & Change Alongside Your Customers
Many ardent readers of the Harry Potter series have enjoyed growing alongside their favorite fictional characters.
As the readers got more mature, so did Harry, Hermionie and Ron, their problems and J.K. Rowling's writing. Essentially, Rowling shaped her product, the book, to match the growing expectations of her readers. 
Apple is a fine example of this. From introducing the first iPhone to purchasing Beats by Dre, the tech monolith makes calculated decisions based on its customers' changing tastes.
A lot of this comes from conducting thorough market research to identify changing trends and cultural shifts. 
The changes don't have to be product defining, however. Apple's change of iOS's interface year by year since its inception in 2007, is a great example of how small changes can keep customer interest, and loyalty alive.
2. Make Customer Service A Part of Your Organizational Culture
Legend has it that if you ask a Nordstrom customer representative for the fountain of youth, they will search the ends of this world, and beyond, to get it to you.
That's not entirely true, but such an anecdote does stem from real-life practices followed religiously by the retailer. 
Customers love knowing that their relationship with a brand remains still even after products or services have been exchanged for money.
In this growing age of digitization, a strong online presence is crucial to alleviate your customers' concerns is also a wise idea.
It adds an additional layer of psychological security while making a purchase, knowing that even if the product fails, the brand won't.
3. Create Your Brand's Unique Persona
In the simplest of terms, a persona is nothing but the personality a brand creates around itself.
Vimeo, for example, stopped becoming a competitor to YouTube, by changing itself to an oasis for independent filmmakers.
It did this by becoming an indie filmmaker itself, just in website form.
From its non-cluttered layout to the company's promotion of award-winning films via its 'Staff Picks' and 'Watch' tabs, Vimeo has tried attracting a certain crowd by becoming part of its market's ingroup. 
Customers are perceptive enough to tell whether a brand is 'happy' or 'sensual' or 'artsy'–and the best brands manage to capitalize on this knowledge.
4. Reward Your MVP Customers
Recognizing and rewarding regulars and MPV (Minimum Viable Product) customers can not only lead to customer loyalty but can also help breed customer acquisition through word of mouth.
By rewarding a loyal customer a brand can effectively give them a shareable moment- something to brag about. 
The offer/ reward need not be massive, but just enough to warrant attention from non-regulars to convince them into becoming loyal to your brand.
The kind of offer you choose is primarily based on your understanding of your target market–what they value, the kind of products and services that are important to them, and what changes-positive or negative would cause them to switch brands.
5. Be In Constant Contact With Your Customers
Greater brand awareness can be directly correlated with greater customer loyalty.
Consumers will choose relevant brands that consistently share their values with their audience.
With a booming digital market for just about every product and service, customers need to know how their values are aligned with those of certain brands. 
This is why communicating via newsletters, articles, talking during events, digital and offline advertisements is essential to survival and to taste success. To become loyal, customers need to know that your brand exists at all times.
On the converse, a lack of brand awareness and contact can often lead to a company falling into obscurity and losing their pre-existing loyal customer base.
6. Take Risks… But Calculated Ones
In 2018, Nike released an advert starring ex-NFL athlete,  Kolin Kaepernick, who had been laid off by the San Francisco 49ers for kneeling during the American National Anthem.
Nike's decision to work with such a divisive figure was bold, and they did receive quite a bit of criticism. 
Nike has unveiled its first "Just Do It" ad narrated by Colin Kaepernick. The two-minute spot highlights superstar athletes LeBron James, Serena Williams and…
However, that criticism went hand in hand with an Emmy win and support from an overwhelmingly liberal millennial customer base.
Nike took a stand and communicated its values to its entire customer base, and in the process strengthened its ties with the customers it saw the most value in. 
These risks don't have to be as drastic as Nike's but look for opportunities to connect with your target audience on a deeper, more personal level.
7. Make Your Customers Your Decision Makers
One of the most successful marketing campaigns run by Lay's was its 'Do Us A Favor' program in which the iconic chip's manufacturer asked its customer base to help design new flavors. 
Campaigns such as this make the brand feel less alien and more in proximity- within the reach- of its regulars, its loyal customers.
Furthermore, involving your target market not only gives the brand a better idea of what their customers like, but it also humanizes the company, which only helps when it comes to customer loyalty.
In Conclusion
These above pointers should get your brand in the right direction of building customer loyalty. It is a long process, but the rewards are unparalleled.
Starting an online business? Build it on .Online!