A Short And Simple Guide On Lead Generation For An Online Business
No matter how ground-breaking your product or service is, you won't be able to thrive if you don't have buyers. 61% of marketers say generating traffic and leads is their top challenge. If you've been a bit confused about how to go about doing this, here's a quick guide that explains small business lead generation.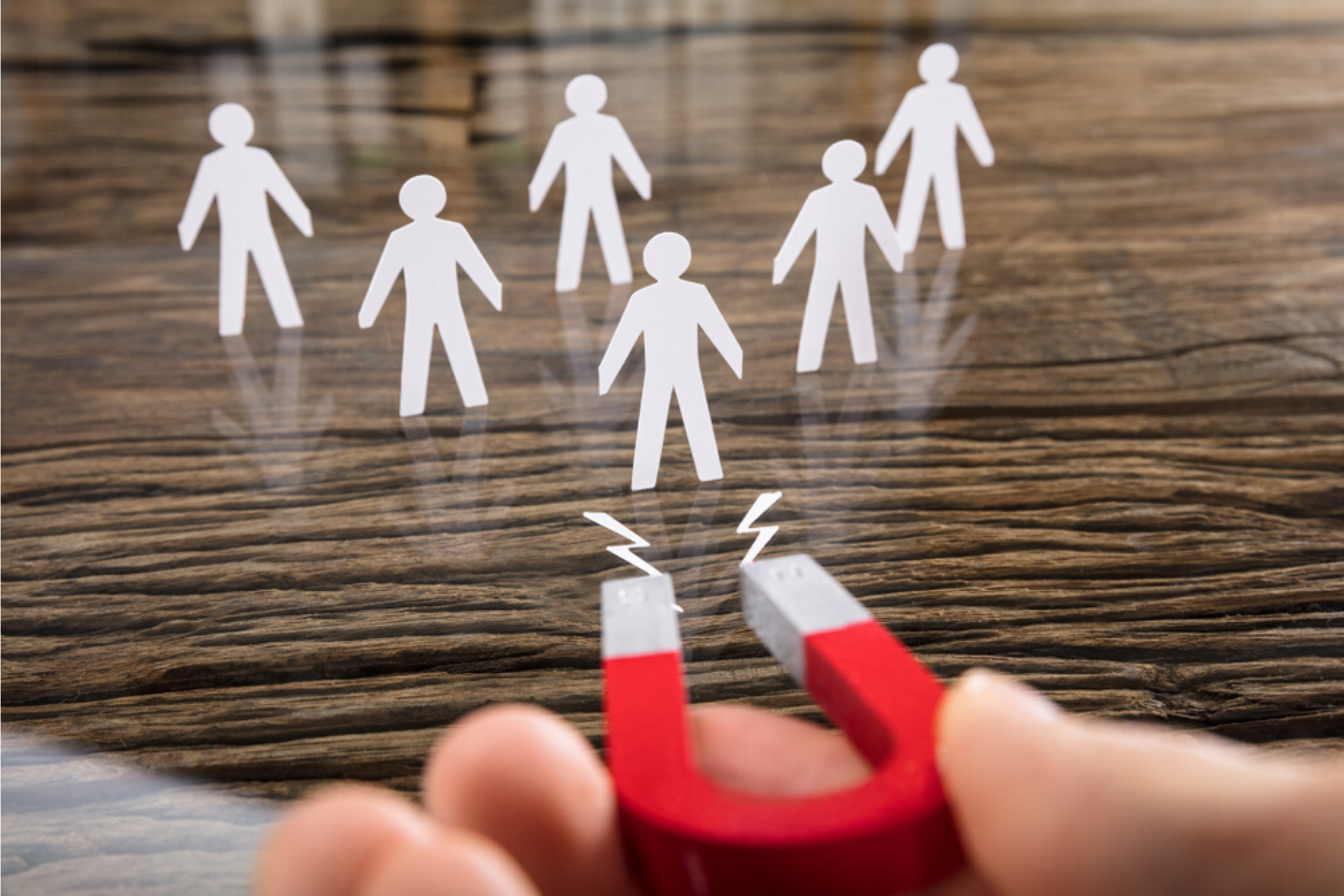 Before delving deeper into lead generation strategies, let us first understand what the term stands for.
What is small business lead generation?
A lead is someone who shows interest in a company's product or service.
By extension, lead generation is the process of identifying potential customers and cultivating ways for them to act upon their interest and enquire about your company's products and services.
Why is lead generation necessary?
The most crucial element for any business is its customers. While larger companies have designated teams and higher budgets for advertising spends; SMBs and start-ups rely a lot more on small business lead generation.
This helps them achieve their short-term and long-term goals of expanding their reach bit by bit and acquiring more customers to stay afloat. 
To ensure the effectiveness of your lead generation strategy, you must facilitate your customers' buying decisions by providing them with relevant information wherever possible.
This will build their trust in your brand. Once you have successfully grabbed their attention with helpful content, you will be in a better position to convert them from interested users into real customers.
Here are 7 small business lead generation tips and tricks which you can follow to turn your potential customers into real ones:
1. Create a buyer persona
A buyer persona is a representation of who your ideal customer is, and what their preferences and lifestyle are.
It is essential for your marketing team to create buyer personas so as to understand what approach to take while planning lead generation strategies.
Once your buyer personas are ready, you will be in a better place to understand the needs and desires of your target audience and create messages that get them to engage with you.
2. Be a thought-leader in your industry
A great way to establish authority within your industry or on a particular subject is to consistently provide your audience with your expertise and insights on it.
You can create content in the form of blogs, webinars, podcasts, ebooks and more – which aren't directly intended to sell your product.
Instead, they are meant to serve as an educational resource that your customers can rely on. 
You can use sign up forms that give your audience access to educational material and also allow you to gather customer data.
Regular content creation can help in projecting your brand as a thought-leader, along with bolstering your authority on search engines by targeting the right SEO keywords in the information you provide.
3. Leverage your social media presence
When it comes to small business lead generation, social media is a low-cost and highly effective medium.
Ensure that you add links to your landing page on your well-performing posts to handhold a potential customer to the next step of the sales funnel.
Running contests on social media is another method of generating more leads and expanding your database.
Pro tip: Look for questions pertaining to your product, service or industry on Quora, and provide answers that solve the problem and also drive traffic to a landing page or relevant blog links.
4. Incentivize the buyer's journey
A small incentive can go a long way in engaging a prospect, be it signing up for your email newsletter or subscribing to your YouTube channel.
Offers, discounts, and gifts rule the roost when it comes to small business lead generation as they give your audience something in return for taking an action that is beneficial for you.
For example, you can give the first 50 newsletter subscribers a special coupon code offering a 50% discount upon purchasing a product.
You can throw in a free trial for an online class or a complimentary ebook or tutorial video if they sign up for your mailing list.
Make sure you systematically store the data you receive from these leads so you can retarget them in the future.
5. Befriend email marketing
Email marketing is a tried and tested approach to scale up small business lead generation efforts.
Email newsletters are considered to be lead magnets that open up a plethora of opportunities to reach out to potential and existing customers as well as keep them updated and engaged.
Content marketers can share personalized emails when targeting a specific segment of the audience with an offer.
By using the right call to action (CTA), brands can redirect email recipients to their websites' landing pages or product pages.
6. Use the right call-to-action
Call-to-action or CTA buttons guide a visitor towards the ultimate goal, i.e., conversion.
Examples of CTA buttons are: Read More, Download, Call Now, Add To Cart, Place Order.
Content creators must ensure that the CTA is interesting and engaging so that customers feel like clicking on it.
The purpose of these buttons is to elicit an action; therefore, they should be placed above the fold, i.e., in the first half of the landing page so that they are easily visible without the need to scroll.
Speaking of visibility, these buttons should stand-out on the page. You can use clickable images or bold button colors and fonts to grab the visitor's attention.
7. Test and track
No matter how efficient your marketing strategy is, there is always more room for improvement.
A/B test your landing pages, email subject lines and body text, images, popup opt-in forms, CTA buttons and other elements to ensure you're doing what it takes to convert potential customers.
After you have run these tests, monitor the progress of your efforts by tracking your click-through rates and using the right metrics to attribute your qualified leads to marketing.
You could also ask your customers and website users to drop in quick feedback so that you have a starting point for making further improvements.
Conclusion
So there it is! This checklist will help you kick start your small business lead generation efforts.
We've covered the basics starting from identifying ideal customers whose attention you capture through thought pieces, social media posts, and incentives.
They then sign up for your emails, while you find opportunities to direct them to your landing page that has the right calls-to-action.
Throughout the journey, you test each element that facilitates the conversion and track your lead's behavior to identify areas that can be perfected.
Starting an online business? Build it on .Online!