20 Great Email Marketing Tactics For A Small Online Business
Businesses drive sales using email marketing because it delivers an impressive return on investment (ROI).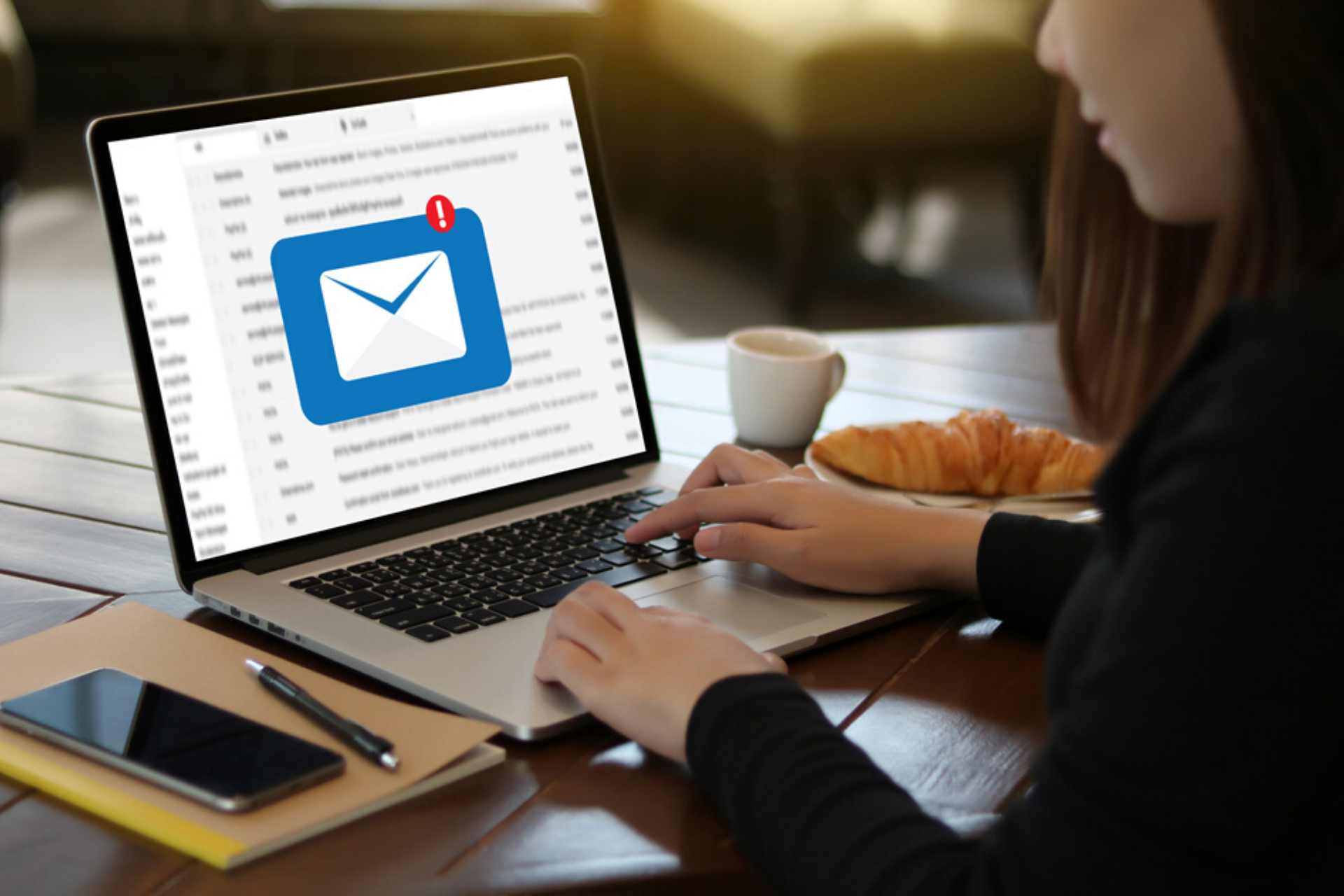 Research reveals that for every $1 spent on email marketing, businesses generate $42 in return. As evident, you can use email to boost sales and conversions rather than just sending newsletters to your audience.
However, if email marketing is not a part of your sales funnel yet, you should consider redesigning it and make email an integral part.
How To Drive Sales Using Email Marketing?
This mini-guide highlights effective email marketing strategies to increase sales and customer engagement. Read on to know more.
1. Keep It Informal
You are not making a formal announcement on behalf of the government. Keep your emails casual because shopping is all about fun and engagement. Instead of sharing information in a robotic tone, keep it more personal and quirkier.
Talk to your subscribers as if you're having a face-to-face conversation with them. Assume the role of a shopping assistant and guide them as you'd normally do in a store.
2. Educate Your Subscribers
People buy from those whom they trust. So, if you don't exist in their list of "trustworthy" sources, they'll not purchase from you.
Instead of promoting your offerings in every email, focus on building a relationship with your customers. Work towards gaining their trust and recognition by educating them.
For example, share styling tips and buying guides with your subscribers if you operate an eCommerce store that sells clothing merchandise. As a stockbroker, you can share personal finance tips and guides with your subscribers to gain their trust.
This way, it'll be easier to drive sales using email marketing.
3. Adopt A Personalized Approach
Using personalization is an excellent strategy to drive sales using email marketing. Statistics prove that sending personalized emails results in six times higher transaction rates.
Wishing a person on her birthday and sending a discount coupon is a classic example. It shows that you care for your customers and their choices.
There are many other ways to incorporate personalization in emails, such as referring to a customer by the first name in subject lines and introductory paragraphs.
In addition to these, recommend related products based on past purchases, celebrate first purchase anniversary, and more.
4. Keep It Short And Concise
The ideal length of an email should be around 200 words because you've 51 seconds to make an impression, and a person can read about 200 words per minute. Instead of beating around the bush, it's recommended to convey the most important details.
However, make sure you write engaging email content that persuades subscribers to take action. If you want to avoid writing lengthy emails, consider using visuals to share information.
5. Use Engaging Visuals
Using images, GIFs, and videos in emails is a great way of conveying information to the subscribers. Whether it's a welcome email, promotional email, retention email, or any other variant, using visuals may increase click-through-rate (CTR).
Research also shows that 72 percent of consumers prefer learning about a product or service through a video.
For example, you can showcase your new product line in the form of a video or a series of images. It'll ensure better engagement and conversion rates.
While using visuals, ensure consistency across all your emails. Using a set of color combinations and particular font type and size are some of the aspects to keep in consideration.
Starting An Online Business? Build It On .Online!
6. Segment Your Subscribers List
Segmentation is a powerful technique that you can use to drive sales using email marketing and generate massive ROI.
According to research, segmented campaigns produced a 760 percent increase in email revenue.  Since you are targeting customers based on their attributes and preferences, CTR and open rates are generally higher.
For example, you can organize your subscribers in these three segments and target them by sending relevant emails:
Brand customers (who prefer brands)

Discount customers (who prefer discounts)

High-value customers (who spend the most)
Similarly, you can segment subscribers based on demographics, interests, shopping behavior, and other parameters.
7. Write Captivating Headlines
A headline is the first aspect that a subscriber notices in an email. You should strive to make it as attractive as you can. According to a study, headlines between 90 and 140 characters witnessed the highest open rates.
You can even write shorter headlines than these, provided you convey the message clearly. You can also use variations in them, such as using emojis, brackets, writing in lowercase, and so on.
8. Create A Welcome Email Sequence
Setting up a welcome email sequence is like onboarding a customer as a privileged subscriber who will receive exclusive emails from you.
Right from a welcome message to recommending the best selling products on your store, you must set up a sequence to deliver all emails at regular intervals.
For example, a welcome email sequence may comprise four emails:
A welcome message

An informational message sharing important links

A message sharing exclusive shopping deals

A message highlighting the recommended products
You can share these every 24 hours over a period of 4 days.
9. Attract With Offers
Offering deals, discounts, cashback, loyalty points, etc. can help in driving conversions because customers benefit from these.
In fact, there is a dedicated category of discount customers who are only influenced by the offers available on the products and services.
You can incentivize customers in various ways to take particular actions. For example, ask them to "leave a review" or "shop for $250 or more" to receive 20 percent off on their next purchase.
10. Promote Referral Benefits
When it comes to shopping, buyers rely on peer or family recommendations. A survey states that 82 percent of the Americans say they seek advice from friends and family when considering a purchase.
So, if you can prompt your email subscribers to refer you in their circle, you can drive sales using email marketing.
However, incentivizing referrers is equally important because 88 percent of the Americans expect some kind of incentive for sharing a product via social media or email. You can offer a 10 percent discount on the next purchase, for example, if a subscriber brings a customer to you.
11. Attract With Downloads
To boost sales using email marketing, you must have subscribers who are interested in your offerings. To grow your list of subscribers, offer freebies such as downloadable resources or exclusive deals for first-time customers.
For example, if you run an online health supplements store, you can run social media marketing campaigns offering a free ebook titled "Lose fat and gain muscle in just 12 weeks."
The people who download this resource share their email addresses with you giving you an opportunity to target them via email.
Starting An Online Business? Build It On .Online!
12. Insert Clear Call-To-Actions
The purpose of sending emails is to compel subscribers to take action and increase website traffic. To achieve this, it's important to insert clear and attractive call-to-action in the email body.
However, avoid using too many because it will confuse subscribers, resulting in lower-traffic from emails. Using a few, focused call-to-action buttons is a wise approach.
For example, you have launched a new range of formal shirts for men. When you share the news with your email subscribers, instead of inserting a call-to-action for every product, use a single, above-the-fold link that directs them to the products page.
13. Send Abandoned Cart Email
The average conversion rate for shopping cart abandonment emails is 18.64 percent, which is one of the highest. The conversion is high because you are urging customers to buy a product that they like and want to purchase.
Buyers often add products in the shopping cart only to checkout later after finalizing their decision. If you send a shopping cart abandonment email, reminding them to complete their purchase, they're most likely to do it.
You can also share an exclusive discount coupon in the email to increase the chances of conversion.
14. Send Automated Triggers
If you have thousands of subscribers, you won't be writing emails for every individual. Setting up automated triggers is your best bet.
You can automate most of the email sequences by creating events, scheduling time, and adding triggers. Of course, you have to create content as well.
For example, someone browses your online store and spends time analyzing running shoes, but doesn't add a product in the cart. In this case, you can send a browse abandonment email after an hour, reminding them of the shoes they were considering to buy.
15. Schedule Emails Beforehand
Time plays a vital role in conversions. Send emails at a time when there is the highest probability of it being opened.
According to a study conducted by GetResponse, the best times to send an email are – 10 AM, 1 PM, and 6 PM. When you reach your customer's inbox during these hours, the CTR is the highest.
Timing is also significant during festivals, sales, and product launches. For example, during Black Friday and Cyber Monday, you can schedule your emails at appropriate times, compelling subscribers to check out the best deals available on your website.
16. Track Your Emails
Tracking emails and keeping a tab on key performance indicators (KPIs) is necessary to drive sales using email marketing. It helps you in assessing whether your campaigns are working as per expectations or not.
After analyzing data, you can render necessary changes to optimize campaigns. Click-through-rate, open rate, bounce rate, conversion rate, and unsubscribe rate are some of the most important KPIs of email analytics.
So, if the open rate is too low, for example, you can alter the headline and see if that helps.
Starting An Online Business? Build It On .Online!
17. Avoid Landing In The Spam Folder
Some of your emails may be landing in recipients' spam folders. Ultimately, it affects conversion rate because the recipient is either unaware of the email or ignores it considering it's a spam. 
Loopholes such as misleading headlines, no unsubscribe option, using blacklisted IP addresses, and not using double opt-ins may lead an email to the spam folder.
Follow best practices such as using a reliable email marketing service provider, asking recipients to whitelist emails, and using spam checkers to ensure your emails land in recipients' primary folder.
18. Send Emails Regularly
If subscribers are not reading your emails or they don't remember who you are, your emails may be flagged as spam. To avoid being misunderstood, which will eventually hamper the email conversion rate, you should regularly communicate with your email audience.
Besides sending regular emails, focus on writing captivating headlines, and engaging email copy to boost the open rate. Moreover, segmenting your subscriber list and sending emails at the right time will also improve the open rate.
19. Test And Review Before Sending
A single mistake can spoil your email marketing campaign. For example, an email landing in the spam folder because you used a spam word in the headline. Therefore, you must test and review emails before sending them out.
Certain aspects to review before sending emails are – spelling mistakes, grammatical errors, broken or misguided links, image alt texts, call-to-actions, etc.
Test email rendering on multiple clients, such as Gmail and Apple Mail, to preview them before you send it out.
20. Repeat Successful Campaigns
You may be running multiple campaigns simultaneously, but not all of them would be performing equally well. Some of them may generate an impressive conversion rate, and some may not.
It's important to identify your winning campaigns and replicate them for promoting other products and services.
For example, you ran a campaign where you prompted email subscribers to buy a product and share a picture on Instagram to receive a 20 percent discount on their next purchase.
As per your analysis, it generated massive traction on Instagram and boosted sales. Since the campaign was successful, you can replicate it for other products as well.
Drive Sales Using Email Marketing
Implementing these email marketing strategies will develop trust between you and your subscribers, which will further lead to increased customer lifetime value (LTV) and higher conversion rates.
While working with these strategies, keep a vigil on the KPIs to measure the success of the campaigns. Finally, stick with the ones that produce maximum ROI for your online business.
Starting An Online Business? Build It On .Online!