11 Actionable Content Marketing Tips For Startups
Content marketing is the process of creating content to increase your website traffic, boost sales, attract new customers, or simply increase your brand awareness.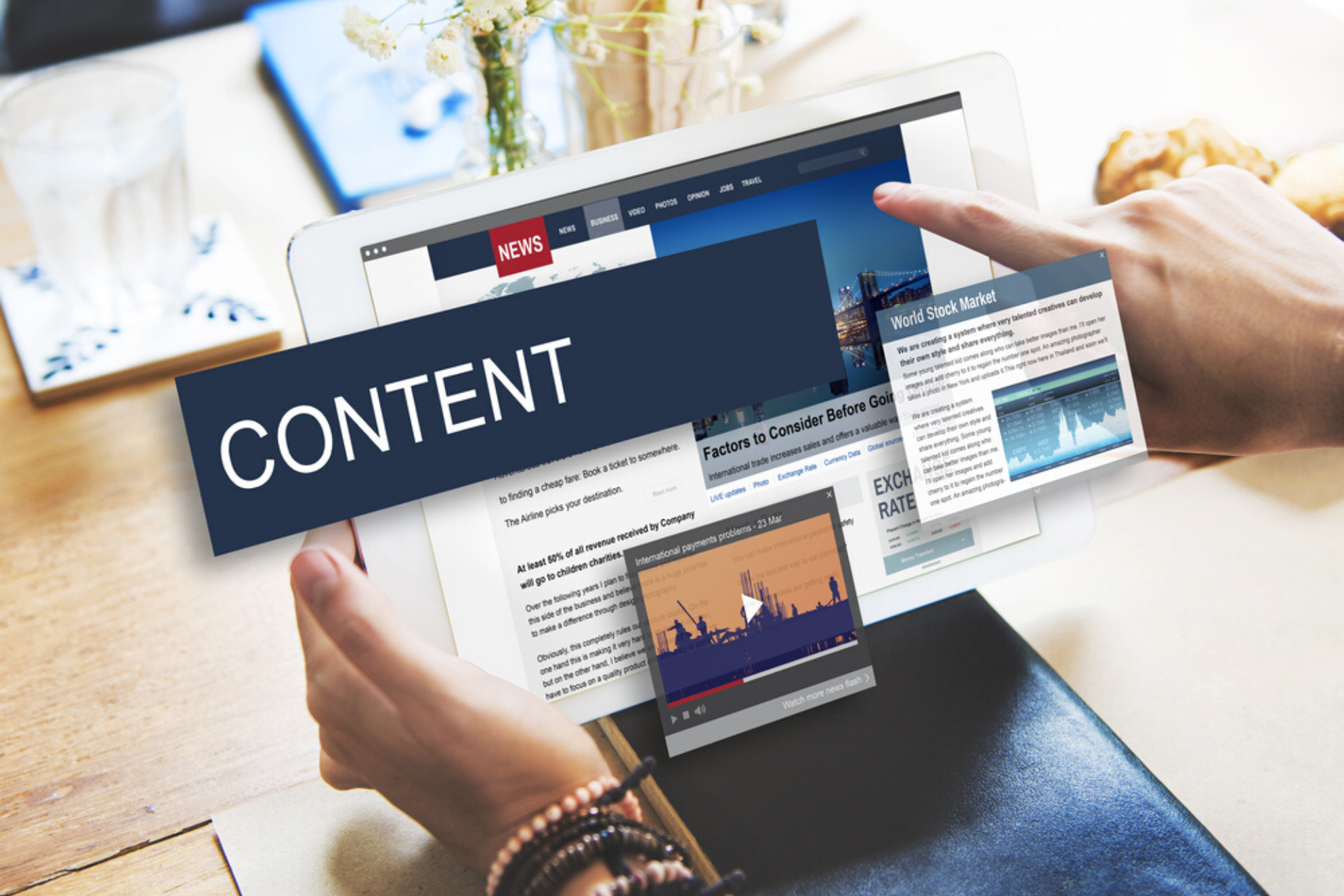 You can create content in multiple formats depending on your needs. For example, you could create images and videos for your social profiles; text and infographics for your blog and newsletter; you could also share a presentation on Slideshare.
If you are new to content marketing, it might seem overwhelming in the beginning. However, the more you try, the more you'll learn and the better results you'll produce.
Content Marketing Tips For Startups
Mentioned below are 11 actionable content marketing tips that you can start using today.
1.  Maintain Your Brand Voice
Every brand has a unique voice–it's how it communicates to its users. This could be funny, witty, serious, formal, or friendly. This voice needs to be consistent across your website and all other communication.
Having a consistent brand voice is essential for users to identify and relate to your brand. Ensure that all your communication, be it blogs, website, social posts, or newsletters, all need to have the same voice.
2. Filter Your Content And Publish The Best Ones
A user is highly exposed to multiple pieces of content from multiple brands in a day. Given their small attention span, if your content does not grab the user's attention, then it's a missed opportunity.
Add some texture to your content. Share infographics, videos, images to engage your users. Brainstorm a couple of topics and create a variety of content around it and ensure the content you post is of top-quality.
3. Regularity And Consistency
Consistency is one of the most significant content marketing tips. Building an audience is important, but what is equally important is to maintain your audience.
Irregularity can chase them away. Decide on the days and times when you would be publishing content and stick to it. That way the audience knows when to expect something from you, and looks forward to it.
For instance, if you fix Mondays for blog posts, Wednesdays and Saturdays for Facebook posts, Thursdays and Sundays for Instagram posts, and Fridays for YouTube, then maintain that schedule.
4. Analytics s Key
Use online analytics tools such as Google Analytics or others, to understand how your audience is reacting to your content. For example, are they opening your emails or are your social posts directing people to your landing page.
You could study your audience's reactions through your analytics, and take corrective measures to fix the non-performing content areas. You could also use analytics to identify your top-performing content and improve it to get better conversions.
5. Work With Influencers
Get in touch with influencers that are relevant in your industry, and find opportunities to collaborate with them. You can either create content with them or ask them to create suitable content for their audience highlighting your brand.
Your content is going to build a certain amount of audience for you, but working with influencers could fetch you a whole new set of audience. It's a great way to showcase your brand in front of a huge potential audience.
Influencer marketing can easily be blended with other content marketing tips to further amplify your message.
6. Timing Your Posts
Every platform has a high traffic time and low traffic period, and you must leverage that. One of the most talked-about content marketing tips is to time your posts well.
Use the platform analytics to understand when the traffic peaks and ensure you schedule your best posts during that time.
Say, your Twitter followers are most active on Friday evenings, then ensure you share your top tweets during that time.
Starting An Online Brand? Build It On .Online!
7. Keyword Research
One of the most effective content marketing tips to reach a wider audience is by using the right keywords to rank better in search engine results.
For instance, decide the keywords you want your content to rank for and find the phrases with high volume but low difficulty level. Make sure you optimize your content for that keyword and share it.
Over a period you'll notice your content ranking for that keyword.
8. Content Repurposing
Creating new content on a daily basis tends to get difficult especially if you have a small content team. One of the best tactics here is to pick your top-performing content and repurpose it.
For instance, a blog that worked well before can be converted into a video and shared on YouTube. Since your audience was interested and engaged with your blog post, it's highly likely that your video will gain good traction too.
Similarly, if your audience like an educational or informative video of yours, you can create a detailed ebook on the topic, and share it with your audience.
9. Video Content
85% of all internet users in the United States watched online video content monthly on any of their devices.
YouTube is not only a social media platform but the biggest source for video content. Therefore, creating videos that highlight your products and services can go a long way in engaging with your audience.
For example, you can create tutorial videos of your product, descriptive or unboxing videos, and sometimes just educational videos about important topics in your industry.
10. Guest Blogging
Guest blogging is a symbiotic relationship between bloggers and publishing platforms. You can invite influential bloggers to write for your blogs. That will give you fresh content and also attract their audience to your blog.
Alternatively, you can contribute your posts to other blogs. Since a completely new audience will be reading your blogs that way, they might start engaging with you.
11. Backlinking
The quality of your backlinks is a reflection of the quality of your content offering, making you all the more trustworthy in the eyes of search engines.
When other websites provide a link-back to you, it essentially means that they vouch for your content and rely on your reputation to bolster their own. For search engines, this means that your website is deserving of prominent visibility in user search results.
The more backlinks you earn, the better your quality of content and search rankings.
Final Thoughts
Content marketing can take your brand awareness to the next level. Use all the above-mentioned content marketing tips, keep experimenting with new ideas, brainstorm with your content team to create fresh content.
Try to repurpose the old content for different platforms, analyze them for their performance and take necessary actions as per the results.
Remember, the goal is not just to entertain or engage with your audience, but to also educate them with your content, convert them into loyal customers, and build your brand's value.
Starting An Online Brand? Build It On .Online!