Blog Post Promotion Checklist – Promote Your Content Effectively
A few years ago, blogging was a means of sharing personal thoughts with online readers but today users are searching for a blog post promotion checklist to amplify their blog content.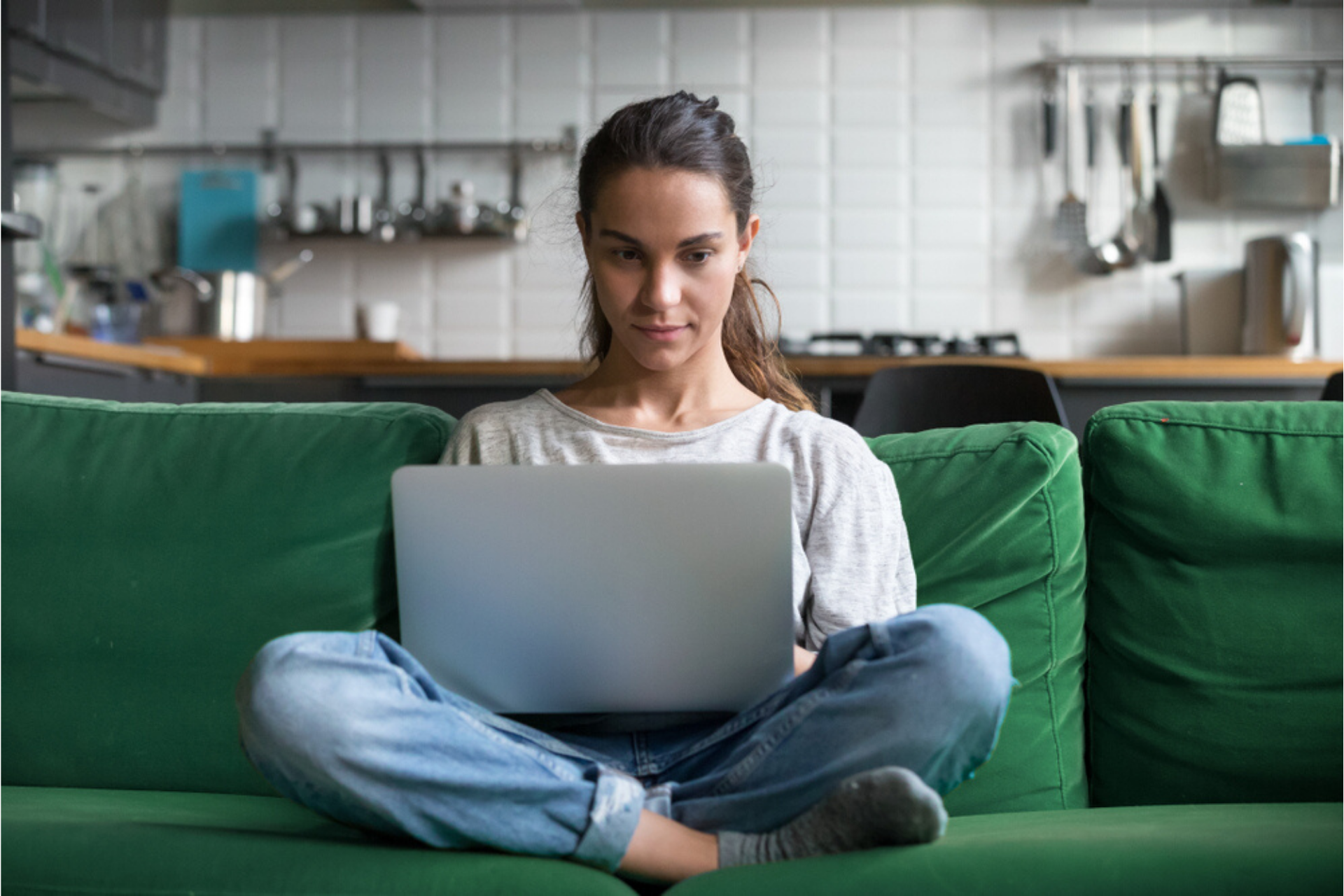 Today, it is one of the primary sources of traffic and leads for businesses. That's why there is stiff competition in blogging nowadays and everyone wants to know about blog post promotion.
Businesses are trying hard to promote their blog and gain the attention of readers. However, consider this:  70 million blog posts are published per month by WordPress users. That's roughly 2.3 million per day.
So if you want to differentiate your blog in the crowd and drive targeted traffic to your posts, you need to build a great blog, write good-quality articles, and promote them effectively after publishing them.
How To Start A Blog And Make Money
Contrary to popular belief, blogging isn't dead. Far from it, actually.
In fact, 77% of internet users read some form of a blog, regularly. This is an indicator that not only are blogs alive and kicking but can also serve as a great communication outlet for your personal brand or small business. 
All it takes is great content and regular updates for your blog to get the eyes and ears it needs. Here, we look at the six most important things that will help you start a blog – a successful one.
1. Register A Great Blog Name
Creating great content is paramount for a blog to succeed. However, you need a catchy domain name to start a blog in the first place. A suitable domain name is especially vital for your blog since it is one of its more permanent aspects and, technically, the primary gateway for most viewers. 
To come up with a domain name, think of what your the kind of content you're trying to create and the voice you're using to express it with. A blog on standup will have a very different name compared to a film reviewing blog. 
2. Build A Good Looking Blog
Websites are subject to extreme scrutiny. So much so, that most websites are judged within 50 milliseconds; a bad judgment usually results with the viewers moving on to the next one. 
While you don't have to appeal to everyone, you do have to design a blog that looks presentable to your audience. To see how you should design your website, check out your competitors – the successful ones. 
For example, a website trying to compete with Reddit will not look the same as a website trying to be like Medium.
 Once you have an idea of your blog's looks, you can either code your blog to life or start a blog with the help of a blogging platform such as Blogger, WordPress, or Wix. 
Now, you have the blog of your dreams, at least from the outside.
3. Be Consistent With Posting
If your plan is to start a blog that is successful you will need to be creating content, regularly.
A regular inflow of posts is what keeps your blog fresh and engaging. With over 500 million blogs on the world wide web, viewers always have an option to go to. 
Your prime job as a blogger is to regularly create engaging, quality content. Your blog's beginnings might be marred with a lot of trial and error, but that phase eventually helps you learn more about your audience and your own content. 
So, don't give up after an initial week of disappointing numbers, keep posting and see the results play out.
4. Make Money Through Blogging
Unless you're someone who's already famous, you can't expect to earn a revenue right after you start a blog.
However, if your blog has a consistent following over a period of time, you can look at earning via different sources. These are:
Affiliate Links: You can always sign up for an affiliate program for a product relevant to your blog. If your followers click on the links and make a purchase, you get a commission. A great way to earn passive income and monetize your blog, if you have a decent following. 
Advertisements: There are purists who don't like ads on their blogs and there are opportunists who do. If you have a consistent following, you can always sign up for a Google Ads program to get banner ads and monetize your blog. 
Selling Your Own Products: This is the end goal for every small business that runs a blog. Even if you've built a personal brand, this move makes sense. You can and should leverage your word of mouth to promote your merchandise.
Lend Your Writing: Sure, you start a blog to write on it, but it never hurts to make a guest appearance elsewhere. Larger blogs run by corporates are always on the hunt for freelance writing talent and your blog could serve as the ultimate resume for such an application.
Write Promoted Articles: This can be one of the most lucrative ways of earning an income from your blog. Sometimes a brand may want more than just a link to their product's webpage and this is where branded content comes in.
Create a healthy ratio of editorial to branded content and your audience won't mind either, especially if the products you are writing for are relevant to your audience (and are actually good).
5. Actively Promote Your Blog
Blogging, especially the kind done by an individual or a group of people, requires a lot of self-promotion.
You can always go the traditional route and send the link to your friends, colleagues, and family and expect them to share it. 
However, a better way of getting your blog to spread like wildfire is to create access points to it. An efficient way of doing that is by leveraging social media.
Social media sites have gargantuan followings. These websites can either serve as competitors (which is a bad idea, by the way) or as partners to your success. 
Creating and posting on the most popular social media platforms is completely free and if people like the content on your social profiles, chances are they'll like the content on your blog, too.
You can also use paid social media ads to promote your blog and get followers on board.
6. Keep Your Readers Engaged
People consume videos and graphics on the daily. There's a reason why YouTube is the second most visited website in the world. 
If your knack lies in creating videos, then start a blog with fictitious short films, a vlog, or make use of ancillary video content. If the subject of your post makes sense to the viewers, chances are they'll consume it despite the format. 
The same goes for any other type of content that isn't written. There's an audience for just about every form of art and if you want to start a digital art gallery, people will consume it if it's good enough.  
You can even mix and match! Humans Of New York is a fantastic example of a blog that combines photography and writing to make content that is supremely engaging.
Once you have an active blog, the next step is to promote it aggressively. Before you get into that bit, here's a quick blog promotion checklist along for you to refer to every time you hit 'publish'.
Schedule posts for social media
Share it with your email subscribers
Connect with niche and relevant influencers
Spend time commenting on other blog posts
Hack into competitors traffic sources
Participate in forum discussions
Syndicate content on web 2.0 platforms
Engage on Quora and Reddit
Blog Post Promotion Checklist For New Bloggers
Mentioned below are eight simple strategies that can help you get the most out of your blog posts.
1. Schedule Posts For Social Media
A user spends an average of 3 hours on social networks. Blog post promotion on social media networks such as your Facebook page is the quickest way of bringing it in front of your target audience.
Since people converse a lot on social platforms, they may share your blog post in their social circle.
Use social sharing for blog post promotion in the following ways:
Write a unique excerpt and design a visual for every social media post.

Share at the time when the user engagement is maximum.

Use top-performing hashtags (try to include trending hashtags as well).

In addition to publishing posts, share your post on Stories, Facebook Groups, and other such mediums.

Tag relevant users and influencers in your post, but don't overdo it.
2. Share It With Your Email Subscribers
Email marketing should be your primary blog post promotion strategy because it can generate $38 for every $1 spent, a whopping 3800 percent ROI.
Since your email subscribers are the people who are interested in your product or service, they will be looking forward to receiving emails from you.
While sending blog promotion emails, consider the following factors:
Write an attractive subject line that generates curiosity.

Personalize email content.

Keep it short and concise.

Use visuals, like images and videos, in the content.

Don't forget to insert a link to the blog post.
3. Connect With Niche And Relevant Influencers
Influencers are the people who are experts in their field and have a strong online presence.
You can take the help of the influencers or experts in blog post promotions. It can have a significant impact on your business.
However, before asking an influencer for a favor, build a connection. Interact with their content, keep your views, and share their content to develop a bond of trust.
You can connect with influencers via the following mediums:
Twitter

: Most of the influencers are on Twitter because it's easier to connect with likeminded individuals.

LinkedIn

: If you are into B2B, connect with the industry experts on LinkedIn.

Email

: Craft an email to pitch your idea and convince them how it adds value for both parties.

Website

: Browse their website, interact with the content, and submit a contact form.
4. Spend Time In Commenting On Blog Posts
Commenting on other blog posts may seem like a tedious blog post promotion strategy.
While it may not have an immediate impact on your marketing strategy, it can be helpful in many ways, such as:
Building no-follow links to your website/blog

Establishing a connection with bloggers/experts

Attracting people who like your views

Reading blog comments can help you come up with new blog topics
When commenting on blogs, ensure you provide value – ask a question, render an insight, share your opinion, and so on.
5. Hack Into Competitors' Traffic Sources
This is an excellent strategy that can bring loads of traffic to your blog post. You have to analyze your competitors' traffic sources, connect with them, and ask them to view/share your content.
The success probability is high because you are asking people who have already interacted with the same type of content.
Follow these steps to tap competitors' traffic sources:
Use tools such as BuzzSumo or

Ahrefs

to perform competitor analysis

Search for the target keyword of your blog post to find competitors' content

Analyze who is sharing their content on social media and who is linking back to them

Connect with these people and websites, and ask them to share your content
6. Participate In Forum Discussions
Engaging with your audience on forum discussions is a great way of promoting your content as well as establishing your expertise.
Most of the forums don't allow you direct blog post promotion. But you can adopt other ways such as:
Inserting a link in your Profile Signature

Converting your blog post into a downloadable resource

Participating in discussions, providing value, and occasionally linking to blog post
You can also use Reddit and Quora to participate in community discussions. You can search for Sub-reddits in your niche, follow these, and provide value by sharing your insights.
7. Syndicate Content On Web 2.0 Platforms
Web content syndication is a process of republishing your website content on third-party websites in the form of a summary, excerpt, or in original form.
Content syndication is helpful because it introduces your content to a new audience, and you also get a backlink to your website.
You can search for content syndication sites in your niche by using these search queries:
"content syndication +

your niche"

"guest post +

your niche"

"write for us +

your niche"
Also, have a look at this great resource on content syndication websites.
8. Answer Questions On Quora
Adults spend 2x more time on Quora than LinkedIn. So if you want to promote content, whether it's blog post promotion or website promotion, you must consider spending time on Quora.
It's a Q&A platform where users post queries, and the experts share their opinions and experience with them. You can actively participate in Quora by:
Asking questions

: By asking a question in your niche, or a topic related to your blog post, you start a discussion on Quora. By commenting on user's answers, upvoting and downvoting their answers, and by asking experts to write answers, you attract interested users to your website or blog.

Answering questions: Every day thousands of queries are listed in Quora. You can search for the keywords related to your niche and subscribe to related topics to discover opportunities to answer questions. While answering, you can insert a link to your blog post to increase website traffic.
90+ Best Blogging Tools For Effective Creation And Blog Promotion
| | | |
| --- | --- | --- |
| 1 | searchengineland.com | News On Search Engines, Search Engine Optimization (SEO) & Search Engine Marketing (SEM) |
| 2 | kinsta.com | Premium managed WordPress hosting, powered by Google Cloud. Lightning-fast load times, 24/7 expert support, and scalable for mission-critical sites. |
| 3 | contentkingapp.com | ContentKing keeps track of your website 24/7 so that you can catch unexpected changes and issues before search engines and visitors do. Try it today! |
| 4 | wpbeginner.com | WPBeginner is the largest WordPress resource site for WordPress Beginners with easy to understand WordPress tutorials for mastering the basics and beyond. |
| 5 | pathfinderseo.com | A new approach to SEO starts here. Get found and grow your business with guided SEO. SEO software the way it should be. |
| 6 | themeisle.com | Premium WordPress themes, templates & plugins developed by ThemeIsle. We are the creators of Hestia and Neve top WordPress popular themes. |
| 7 | neilpatel.com | Advanced: The Simple Process That Works To Turn Ice Cold Prospects Into Happy Customers (w/ Automated Conversion Funnels & Sequences). |
| 8 | seo-hacker.com | SEO Hacker is an SEO Services Company and SEO Blog in the Philippines |
| 9 | brightedge.com | BrightEdge is the leading SEO solution and content performance marketing platform, helping more than 1,700 customers generate more organic traffic. BrightEdge is based in San Mateo, CA with offices in New York, Seattle, Chicago, Cleveland, Tokyo, Sydney, and London. Contact us for an SEO demo today. |
| 10 | moz.com | Backed by the largest community of SEOs on the planet, Moz builds tools that make SEO, inbound marketing, link building, and content marketing easy. Start your free 30-day trial today! |
| 11 | ahrefs.com | You don't have to be an SEO pro to rank higher and get more traffic. Join Ahrefs – we're a powerful but easy to learn SEO toolset with a passionate community. |
| 12 | onlinemediamasters.com | WordPress SEO and speed optimization tutorials. New ones added regularly. |
| 13 | hobo-web.co.uk | I provide remote SEO management for your web development team, for a monthly retainer. I manage SEO strategy and lay down priorities for the web team to focus on month to month. 20 years experience. 47,000 subscribers. I provide audits and international SEO services to clients all around the world. Based in Scotland. |
| 14 | backlinko.com | It's time to get backlinks that make a difference. Backlinko is the place for next-level SEO training and link building strategies. |
| 15 | reliablesoft.net | We provide SEO Training and Digital Marketing Services since 2002. Over the years we have helped many great companies increase their traffic and improve their online presence, and we can do the same for you. |
| 16 | semrush.com | SEMrush offers solutions for SEO, PPC, content, social media and competitive research. Trusted by over 6000000 marketers worldwide |
| 17 | searchenginejournal.com | Search Engine Journal is dedicated to producing the latest search news, the best guides and how-tos for the SEO and marketer community. |
| 18 | cognitiveseo.com | The cognitiveSEO tool provides a unique analysis process that delivers Unparalleled Backlink Analysis, Content Audit and Rank Tracking for Every Site. |
| 19 | createandcode.com | Create and Code make world class WordPress themes and provide kickass support for our premium/pro WordPress themes. |
| 20 | bruceclay.com | Our search marketing agency brings 24+ years of driving search traffic and revenue to websites. Let Bruce Clay help your business with our expert services: SEO, PPC, Content, Paid Social services and training. We take no prisioners. |
| 21 | wpexplorer.com | A leading blog about WordPress with useful tips, tutorials, guides, resources, seo help and curated lists of recommended themes & plugins. A Total package. |
| 22 | seoclarity.net | Scale your SEO and content with seoClarity's AI-driven search insights and content optimization platform to connect with your customers after every stage of their customer journey. |
| 23 | monsterinsights.com | MonsterInsights is the best Google Analytics plugin for WordPress. Setup Google Analytics for WordPress with just a few clicks. Over 12 million downloads. |
| 24 | seo.co | SEO.co is a search engine optimization company focused on agency link building services and content marketing. Engage our white label SEO agency! |
| 25 | shoutmeloud.com | ShoutMeLoud is an award-winning blog that helps you live a dream life with blogging. ShoutMeLoud covers about WordPress, SEO, Make money Blogging, Affiliate marketing. |
| 26 | ryte.com | Get more traffic, improve your website's usability, and increase your conversion rates with the Ryte Suite: the leading all-in-one platform for Website Quality Assurance and SEO. |
| 27 | wpmudev.org | Everything you need for WordPress! Super-powered Hosting, 24/7 Live Support, Site Management tools, and Premium Plugins. |
| 28 | voog.com | Voog is a website builder platform that helps you build websites. Start designing your website now with a Voog free trial. |
| 29 | seerinteractive.com | At Seer, we power your digital marketing with data-informed decision making to drive tangible business outcomes. See why 94% of clients surveyed feel we meet or exceed expectations for data-driven consulting here. |
| 30 | mangools.com | Mangools is a bundle of 5 simple but powerful SEO tools made for an effective SEO workflow. Loved by beginners, trusted by professionals. Try it for free! |
| 31 | xml-sitemaps.com | Free Online Google Sitemap Generator. XML-sitemaps.com provides free online sitemap generator service, creating an XML sitemap that can be submitted to Google, Bing and other search engines to help them crawl your website better. It will also generate an HTML site map to allow your website visitors to navigate easier. |
| 32 | hostinger.com | Choose your web hosting solution and make the perfect website! From shared hosting and domains to VPS – we have all you need for online success. |
| 33 | mprstudio.com | Looking for a WordPress website or redesign? I'm here to help. I create fully-responsive sites that are quick, optimized for SEO and designed to convert. |
| 34 | searchmetrics.com | Make search and content decisions based on powerful data and analytics. Discover the possibilities of a complete digital marketing solution! |
| 35 | ithemes.com | iThemes, home to BackupBuddy, is your one-stop shop for premium WordPress plugins to help you build & protect your online WP work, since 2008. |
| 36 | torquemag.io | Get the latest news, tips, and advice for WP. Get The Newsletter. In Business Since 2013. Highlights: Newsletter Available, E-Book Available. |
| 37 | winningwp.com | WinningWP, a.k.a. Winning WordPress, is an award-winning resource for people who use, you guessed it: WordPress. |
| 38 | webfx.com | Since 1995, we've generated over $2b in revenue for our clients. Read over 500 client testimonials and learn why WebFX is the #1 SEO company. |
| 39 | wordpress.com | Create a free website or build a blog with ease on WordPress.com. Dozens of free, customizable, mobile-ready designs and themes. Free hosting and support. |
| 40 | exposureninja.com | Digital marketing agency offering SEO, Content Marketing, Google Ads, Facebook Ads, and Website Development. Get a FREE Website Review. |
| 41 | wordtracker.com | The best FREE alternative to the Keyword Planner. Use Wordtracker to reveal 1000s of profitable longtail keywords with up to 10,000 results per search |
| 42 | woorank.com | Instantly review your website for free with the WooRank SEO Checker! Find issues, track keywords, identify opportunities & create reports. 14 day Free Trial. |
| 43 | wordpress.org | Open source software which you can use to easily create a beautiful website, blog, or app. |
| 44 | unamo.com | Unamo is a powerful marketing suite that will let you unleash your full potential. One platform. Many solutions. |
| 45 | greengeeks.com | Our Web hosting platform is specially engineered for speed, security & scalability while being eco-friendly. Backed by 24/7 expert support. |
| 46 | wpengine.com | WP Engine provides managed WordPress hosting for mission critical sites around the world. Amazing support, enterprise class, & optimized for WordPress. |
| 47 | seopressor.com | SEOPressor Connect is the leading WordPress SEO Plugin, giving you ultimate On-Page SEO control with a simple to use WordPress Plugin. |
| 48 | wpbuffs.com | WordPress support services that power digital growth. Maintenance services for site owners and white-label website management for agencies and freelancers. |
| 49 | rankmath.com | Rank Math WordPress SEO plugin will help you rank higher in search engines. DOWNLOAD for FREE this plugin today to optimize your WordPress website for higher rankings and more traffic. |
| 50 | technicalseo.com | Welcome to TechnicalSEO.com – SEO Tools & Insights from Merkle, a performance marketing agency. |
| 51 | elegantthemes.com | WordPress Themes with Visual Drag & Drop Technology that empower a community of 701,600 customers. Home of Divi, the ultimate Visual Page Builder and Theme. |
| 52 | directom.com | Direct Online Marketing is an SEO and PPC agency based in Pittsburgh, PA. Google Partner marketing services provider. Grow confidently online! 800.979.3177. |
| 53 | crazyegg.com | Use Crazy Egg to see what's hot and what's not, and to know what your web visitors are doing with tools, such as heatmaps, recordings, A/B testing & more. |
| 54 | orbitmedia.com | Orbit Media is an award winning, Chicago web design and development agency. We build custom websites with a focus on SEO and conversion optimization. Orbit has designed and developed 1000+ websites since 2001. |
| 55 | keywordtool.io | Keyword Tool is #1 (FREE) alternative to Google Ads Keyword Planner for SEO & PPC keyword research |
| 56 | wp-rocket.me | Speed up your WordPress website, more traffic, conversions and money with WP Rocket caching plugin. |
| 57 | clickminded.com | The ClickMinded SEO training teaches marketers, agencies, and entrepreneurs how to massively grow their organic traffic and sales as quickly as possible. |
| 58 | seroundtable.com | A well-rounded view on search engines and search engine marketing from five segments of the Web population represented by senior members of the major SEO/SEM forums on the Internet. |
| 59 | seoreviewtools.com | SEO Review Tools: 42+ Free Online SEO Tools build with! → Rank checker → Domain Authority Checker → Keyword Tool → Backlink Checker |
| 60 | wordstream.com | Use our free tools and 20-Minute Work Week to create, optimize, manage and measure high-performing paid search and paid social campaigns. |
| 61 | databox.com | Business Analytics platform built to help you understand what's going on with your business. KPIs from cloud services, spreadsheets, database in one place. |
| 62 | flothemes.com | Offering the best premium WordPress themes for photographers and creatives. Get a beautifully crafted photography website now. Tell your story like never before! |
| 63 | metatags.org | Metatags SEO research shows that only 20% of all the web pages contain metatags and over 80% of the websites is unfit to be found by search engines, on mobile and social media. Metatags.org helps you to make good html meta tags and better ranking. |
| 64 | wp101.com | Since 2008, our easy WordPress tutorial videos have helped three million beginners learn how to use WordPress to create their own beautiful website. |
| 65 | searchfacts.com | Learn to get lots of search traffic by building great websites with high-quality content. The main topics here are SEO and web development. |
| 66 | optimizesmart.com | Optimize Smart is a digital marketing consultancy which specializes in Analytics Consultation and Conversion Optimization. |
| 67 | link-assistant.com | Get all SEO tools in one pack – download free edition of SEO PowerSuite and get top 10 rankings for your site on Google and other search engines! |
| 68 | webris.org | WEBRIS is a Miami based digital marketing agency. We specialize in building pixel perfect websites and driving highly qualified traffic to them. |
| 69 | dreamhost.com | Award Winning Web Hosting? Yes, but more importantly, we make sure our customer's websites load fast, stay secure & are up 100% of the time. We guarantee it. |
| 70 | sistrix.com | The SISTRIX Toolbox is the premier tool used by SEO professionals. Data you love, from people you trust. |
| 71 | seositecheckup.com | Find comprehensive search engine optimization (SEO) tools for your site. |
| 72 | pressable.com | Pressable is where WordPress works best. We provide reliable, secure, and speedy managed WordPress hosting backed by expert support. |
| 73 | portent.com | For over 20 years, Portent has helped businesses grow with integrated digital marketing strategies that drive significant results across the entire marketing stack. |
| 74 | inmotionhosting.com | Secure, reliable, fast performance for all your web hosting needs with 24/7 support and a 100% satisfaction guarantee. |
| 75 | fixrunner.com | Fixrunner.com is a professional WordPress support service. We offer live WordPress help 24/7 and affordable maintenance plans for WP websites. |
| 76 | screamingfrog.co.uk | Screaming Frog are an innovative search engine marketing agency offering search engine optimisation (SEO) and pay-per-click (PPC) advertising services. |
| 77 | deepcrawl.com | DeepCrawl is a pioneer in enterprise cloud-based web crawling technologies & solutions. By diagnosing & fixing technical and performance issues, our best in class SEO tool is able to assist in accelerating growth & profitability for our global client base. |
| 78 | soliloquywp.com | Soliloquy is the best responsive WordPress slider plugin that allows you to create a fast and SEO friendly WordPress slider in 60 seconds. |
| 79 | robpowellbizblog.com | Traffic Tips for Bloggers |
| 80 | web.dev | Get the web's modern capabilities on your own sites and apps with useful guidance and analysis from web.dev. |
| 81 | spotibo.com | With our SEO checker, you can analyze on-page factors of your website in just one click. Plus, it is absolutely free up to 500 web pages. Just try it. |
| 82 | robbierichards.com | Step-by-step online marketing strategies I used to generate 400,000 pageviews, collect 10,000 email subscribers and grow a multi 5-figure web property. |
| 83 | isitwp.com | IsItWP is a free tool that allows you easily detect if a website is using WordPress and what WordPress themes and WordPress plugins they are using. |
| 84 | seomechanic.com | SEO Mechanic provides SEO services for website owners: content reviews, technical SEO updates, keyword research, expertise in local geographies & SEO data. |
| 85 | pageonepower.com | Page One Power is an SEO agency specialized in strategic content creation and sustainable link building. We create custom campaigns for brands committed to winning in search — designed to capture authority, improve rankings, and grow traffic. |
| 86 | sitechecker.pro | Get FREE SEO report by 100+ parameters with the best website checker. Detailed SEO analysis for a website will help to find and eliminate issues, and, calculate SEO score. |
| 87 | raventools.com | Save time, money and frustration with online marketing reports that don't get easier than this. Send client reports for SEO, Social and PPC with Raven. |
| 88 | thrivewp.com | WordPress Maintenance Services from £27/month. UK based WordPress support & website management service for any business or charity. |
| 89 | optinmonster.com | Powerful lead generation software that converts abandoning visitors into subscribers with our dynamic marketing tools and Exit Intent® technology. |
| 90 | oncrawl.com | Technical SEO Platform to open Google's blackbox. Combine your content, log files and search data at scale. Increase traffic, rankings & revenues. Start your free trial |
| 91 | wearewibble.com | Wibble are a Belfast web design & development studio. We are experts in Web Design, WordPress design, development, hosting and security. |
| 92 | stablewp.com | Save time and money on web development with our Managed WordPress and Digital Marketing services. Maximize your marketing dollar today. |
| 93 | advancedwebranking.com | Advanced Web Ranking provides fresh daily, weekly or on-demand geo-located rankings. Tailored for agencies and in-house SEOs. Try it free for 30 days! |
| | | |
Conclusion
If you are spending one hour writing a blog post, spend nine hours to promote your blog posts. It's tough to attract visitors to your new blog post, but if you implement the aforementioned strategies, your blog post will become popular in no time.
You can also consider investing in paid blog post promotions, such as PPC advertising on social media and search engines.
However, ensure the blog post that you are promoting links to sales pages on your website. It will help in generating revenue from paid campaigns.
Starting An Online Business? Build It On .ONLINE!