Product Promotion: 10 Most Simple And Effective Ways To Get It Right
Product promotion is an integral aspect of advertising that decides the fate of your product, whether it'll be a success or a failure.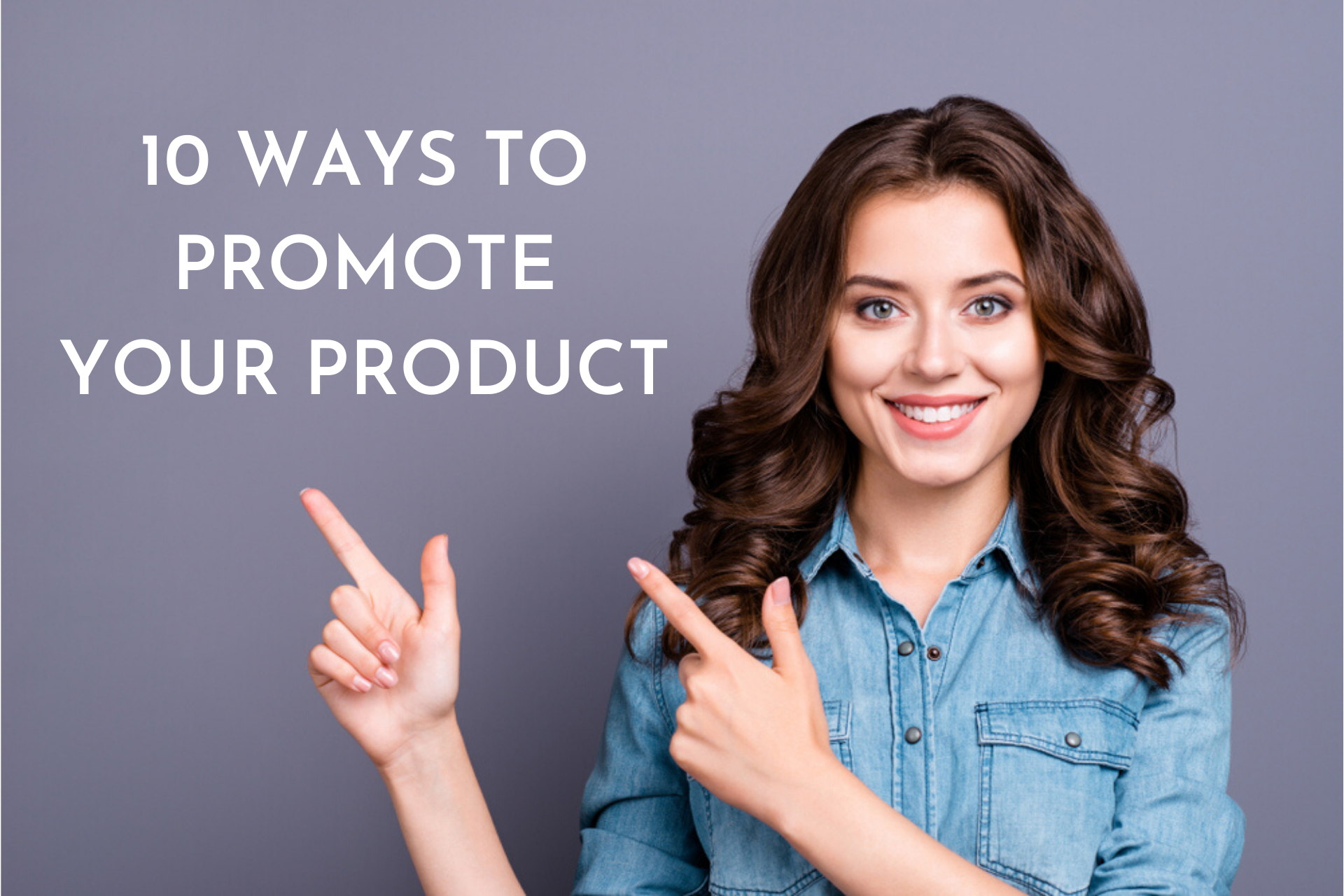 Amongst various promotional strategies, online product marketing should be a priority for you because 78 percent of the people conduct product research online before making a purchase.
Therefore, it's crucial that you get accustomed to promoting your product on different online avenues where your potential customers show up frequently.
Best Tips For Online Product Promotion
Listed below are ten product marketing tips that'll help you highlight your products at the right place at the right time to render maximum impact on the prospects.
1. Build An Army Of Referrals
Referral marketing is apt for product promotion because it has a direct impact on sales. The statistics reveal that 82 percent of consumers seek referrals from peers before making a purchase.
Therefore, setting up a referral program is recommended wherein you'll reward both the referrer and the referral.
Consider the Cloudways referral program, for example. Whenever you invite someone to Cloudways hosting platform, you receive a $20 credit if the invitee spends $20 after signing up using your referral link. The invitee is also eligible to receive $15 free hosting credit.
2. Promote On Facebook
Facebook gives you so many options to promote your product. Communicate with your followers via Business Page, Messenger, and Facebook Group.
You can also run paid campaigns to target potential buyers by creating an audience based on demographics, interests, and shopping behavior.
With the introduction of Facebook Shops, it has become easier for small businesses to set up a single online store for both Facebook and Instagram. You can run ads or post content to drive traffic to the store.
Customers have an open communication channel with the store operator via Messenger, Instagram Direct, and WhatsApp.
3. Target Buyers On Pinterest
Did you know that 83 percent of the weekly Pinterest users made a purchase based on brands' content they saw on Pinterest?
Although not a large social media platform such as Facebook or Instagram, when it's about conversions, Pinterest stands at par with them. It is a channel that you must include in your product promotion mix.
97 percent of searches on Pinterest are unbranded. This means that the users behind these searches are still in the awareness stage.
You can target and engage with them in this initial stage by either supplementing their knowledge related to the search or directly promoting your product.
4. Sell More With Instagram Shopping
More than a billion people use Instagram to create, share, and interact with other users on the platform every month. Businesses have an option to engage with these users and do some creative product promotion by creating a storefront.
You can also promote your star product on your posts and stories.  This will help your users find them using the Search & Explore feature of the platform.
In fact, every month, 130 million users click on shopping posts to learn more about the products. If your post is attractive, then it may attract the right eyeballs and get you the traction you need.
5. Nurture Your Email Subscribers
You can use email marketing to drive sales and promote your products because you're communicating with the people who're either existing customers or have consciously subscribed to your newsletter.
If you already have a list of subscribers, you can create an email sequence for product promotion. For example, if you are coming up with a new range of women handbags, you can target subscribers who are women in the 24-50 years age range.
Create an email sequence comprising of messages that are related to the launch details, product features, discounts and offers, and more. During the process, keep an eye on the metrics to analyze the success rate of your campaign.
Starting An Online Business? Build It On .Online!
6. Set Up An Affiliate Program
Affiliate marketing lets you reach your target audience with the help of associates (affiliate marketers) who are willing to promote your product in exchange for commissions.
It's an effective promotional model because you've to pay a commission only when you make a sale or generate a potential lead.
You can set up an affiliate management and tracking system to manage your associates from a centralized dashboard.
Right from sending emails to tracking performance to releasing payments, you can manage the end-to-end process with the software.
You can also avail services of a third-party entity – such as Commission Junction and ShareASale – that brings advertisers and publishers on the same platform.
7. Invest In Content Marketing
77 percent of marketers say their company has a content marketing strategy. They also say that generating more quality leads is the top priority for them.
It means that the content you create has a direct correlation with targeted traffic as it helps in diversifying your reach and boosting SEO efforts.
Content marketing is an effective approach for product promotion because it lets you target visitors at various stages of the buyers' journey from awareness to interest.
You can publish blog posts, upload videos, send emails, post on social media, run paid ads, to engage visitors.
Content marketing also ensures alignment of the marketing, sales, and service teams. The marketing team nurtures the lead until it becomes an opportunity for the sales team. Once the prospect turns into a customer, the service team ensures hassle-free onboarding and retention.
8. Spread Your Message Through Press Releases
If you want to gain quick and credible publicity, distributing press releases (PRs) should be on your list. However, it's not as easy as it sounds.
Most of the renowned publishing houses and journalists are bombarded with thousands of PRs every day. You need to adopt an approach to grab their attention or find an alternate way.
Instead of chasing journalists, you can avail PR distribution services that'll handle everything, right from writing a press release for product promotion to ensuring it gets published on acclaimed publications.
9. Run A Contest
Running contests is one of the best ways to promote your products, whether new or existing ones. It engages your audience, can extend your reach exponentially, and brings in qualified leads.
For example, imagine you recently launched a new range of Bluetooth speakers. To promote this product, you can run a giveaway contest on Instagram wherein you'll reward three lucky winners with the speakers.
You can ask users to record videos of them dancing on songs that are being played on the speaker, share these as Instagram posts and stories, tag two friends, and use your brand hashtag. You can reward users whose posts or stories receive maximum engagement.
10. Collaborate With Influencers
Influencer marketing is growing at a breakneck pace. The industry has grown from $1.7 billion in 2016 to $9.7 billion in 2020. The ascent proves that influencer marketing is producing desired results for the marketers. Hence, they're partnering with influencers for product promotion and brand awareness.
You can identify influencers in your niche with the help of a tool such as BuzzSumo. Instead of mega-influencers who have more than 1 million followers, tie-up with micro-influencers who have less than 500,000 followers.
The latter is perceived as a subject matter expert and has a greater influence on the audience. This is the reason why the demand for micro-influencers has risen by 300 percent in the past 3 years.
In Conclusion
Implement these strategies to diversify your market reach and bring your product in the limelight. In addition to these, you can also focus on producing user-generated content to boost sales real quick.
Ask customers to rate and review your business on Google, social media, eCommerce sites, and other places. Besides helping in product promotion, this strategy will also build your online reputation.
Starting An Online Business? Build It On .Online!