Answered: Top Questions About Marketing During COVID-19
Marketing during the current COVID-19 pandemic seems difficult.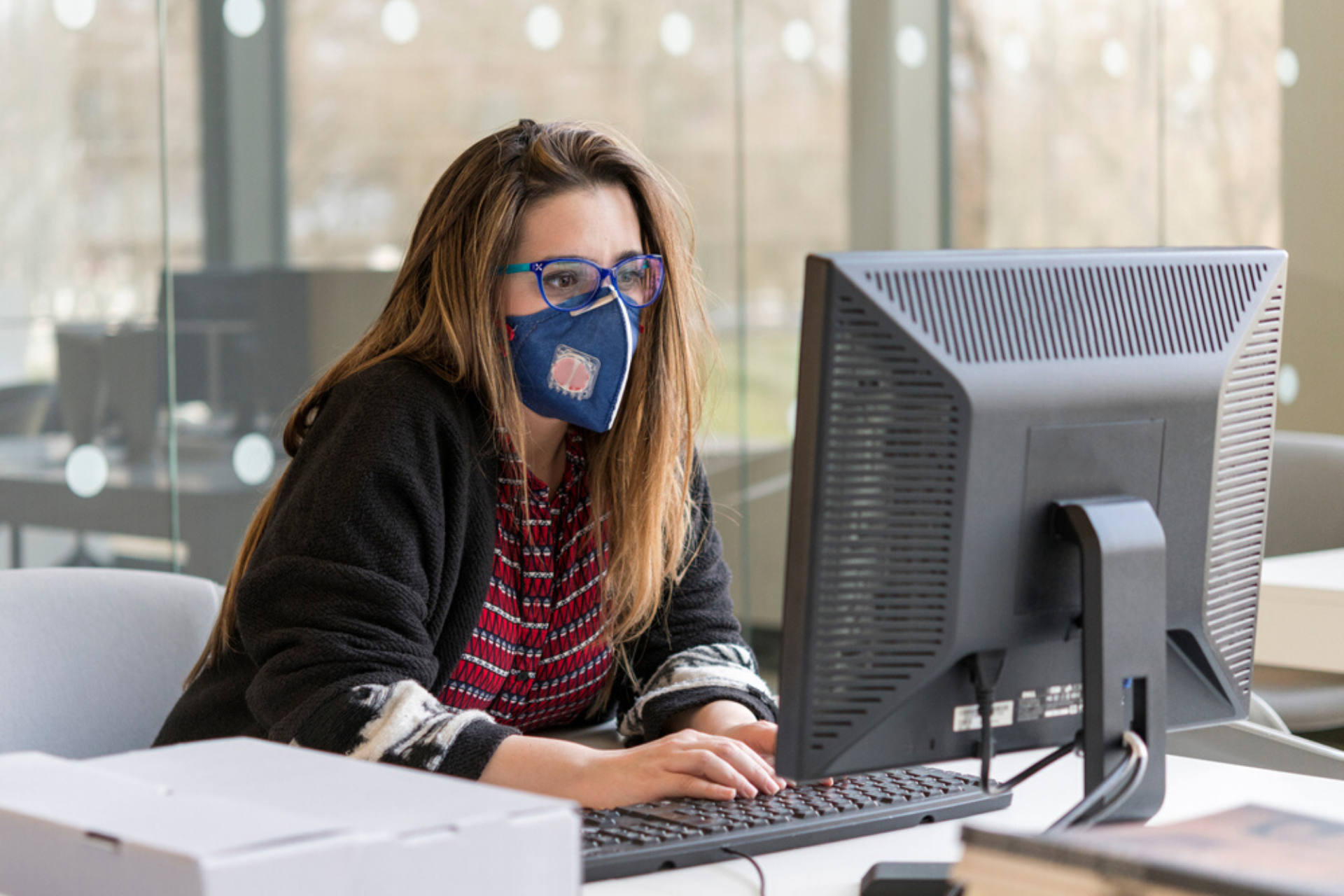 The world economy is undergoing drastic changes right now. Some businesses are flourishing, whereas some are shutting down due to the current COVID-19 outbreak.
The situation has compelled businesses to revise their operations and streamline strategies according to the present scenario; this applies to marketing as well.
Since people's buying preferences and behavior has changed drastically, marketers must adopt a different approach to engage customers and promote businesses.
However, most businesses are skeptical about marketing during the COVID-19 era and have a lot of questions about how they should strategize.
Here are some frequently asked questions floating in the marketing world right now. Let's demystify them one-by-one.
Q1. What is the impact of COVID-19 on the digital marketing industry?
The COVID-19 outbreak has had a mixed impact on the digital marketing industry. For some businesses, it's an opportunity to grow their sales and revenue. And for some, it's time to focus on increasing brand awareness and customer loyalty rather than boosting sales.
According to Influencer Marketing Hub's COVID-19 Marketing Report, 69 percent of the brands expect they'll decrease ad spend in 2020.
The downfall can be attributed to the shift in the buying behavior of the masses. The majority of users are buying essential items that'll help them survive the catastrophe. Hence, only businesses dealing in essential commodities are investing in digital marketing to increase sales.
Q2. Are clients and brands decreasing or increasing their COVID-19 marketing budget?
It depends on the demand-supply trends. As mentioned above, businesses that are into luggage, swimwear, formalwear, and others are witnessing a decline in revenues. Therefore, they're not spending much on advertising.
However, according to the report cited above, one out of every four companies says they'll increase marketing activities to grow or maintain their stance in the business world.
This primarily applies to businesses dealing in essential commodities, such as food and health products.
Q3. What should be my digital marketing strategy during this pandemic?
Your digital marketing strategy can focus on two broad aspects – boosting sales and increasing brand awareness. Your selection depends on whether you're witnessing a decline or a rise in business.
If you're into a business that sells essential and new-essential goods, you can focus on promoting your offerings to target audiences. The new-essential category comprises products such as office supplies, electronics, housewares, etc.
For businesses dealing in non-essentials, marketing during COVID-19 can be difficult. They can adopt a mixed approach wherein they focus on retaining existing customers and, at the same time, launch campaigns to increase brand awareness.
For example, if you're into travel business (it's in a non-essential category right now), you can launch campaigns to educate people on how to keep themselves safe if they plan to travel right now. 
Since it's about their safety, your campaign may give good results, and you might gain exposure to a whole new audience.
Starting An Online Business? Build It On .Online!
Q4. How will COVID-19 affect SEO?
With the change in consumption patterns, there's been a drastic shift in the search behavior. As a business, you can analyze the search trends and tweak your SEO strategy accordingly.
Tools such as Google Trends and Exploding Topics help you discover what people are searching for on search engines. Accordingly, you can curate content around your niche keywords and try to rank for related queries in the search.
For example, keyword modifiers such as "at home" are witnessing tremendous growth. Google Trends report showed a significant rise in "online learning at home" searches in March 2020.
You can also create content in the context of COVID-19. For example, if you're into mutual funds, you can create educational content targeting a keyword such as "mutual fund investments during COVID-19".
Q5. How will COVID-19 affect influencer marketing?
According to CreativeIQ, overall engagements on influencer posts about COVID-19 have surpassed 4.6 billion, with #stayhome, #quarantine, and #covid-19 being some of the most used hashtags on the posts.
However, this engagement is all about COVID-19 and related topics. So, if your business concerns any of these, influencer marketing can be a successful strategy for you.
Otherwise, it would help if you refrain from investing in influencer marketing to promote your offerings that are not in demand or don't have much demand at the moment. Still, if brand awareness is your goal, you can collaborate with niche influencers to spread your message.
If you want to maximize the impact of your influencer marketing campaign, consider working with micro-influencers who have less than 100,000 followers. In most of the cases, this strategy witnesses better engagement rates and conversions.
Q6. How to conduct events during COVID-19?
Conducting events during this time is not a good idea at all. With the given social distancing norms in place, it isn't easy to hold a successful event as per the plan.
However, there are other viable options available. Hosting online events is one of them, just as Google Cloud Next '20: Digital Connect took place from 6th – 8th April this year.
People can attend the event from the comfort of their homes, offices, and other places. You can schedule various kinds of sessions – keynotes, breakouts, interactive learning, and others.
Virtual events are safe, cheaper, and easier to manage. Further, you can record the whole event and use it as marketing collateral. For example, use it as a webinar to generate leads.
Q7. How to analyze what my competitors are doing right now?
It's important to learn what your competitors are up to right now to stay ahead in the game. It'll help you strategize accordingly so that you don't lose out to them.
When it's about SEO, you can check out what keywords they are targeting to rank for in search results. Not only keywords but analyze what content they're creating around them.
You can use tools such as SEMRush and Ahrefs to perform an in-depth analysis and uncover details such as keywords, backlinks, and other SEO aspects.
Further, use a tool such as BuzzSumo to find competitors' best-performing content. You can create content around similar topics to drive traffic to your website.
In addition to these, check out their social media handles, YouTube channels, and other online assets to analyze how they are interacting with their audiences.
Q8. What creative strategies can you use to enhance your marketing during COVID-19?
COVID-19 outbreak may have forced you to shelve your marketing campaigns for some time. However, it's an opportunity to come up with creative marketing strategies that'll not only help you increase awareness but also project your business as a responsible entity.
You can take the cues from various businesses and organizations utilizing the current situation to bring a change in society.
World Health Organization (WHO), for example, has launched an influencer marketing campaign called #SafeHands Challenge, which aims at creating hygiene awareness amongst masses.
Similarly, Bacardi organized a virtual music concert called NH7 Weekender Happy At Home to bring sensational music performances to attendees without them stepping out of their homes.
You can also conceptualize a creative marketing strategy to engage your audiences and provide value to them.
In Conclusion
Businesses across are experiencing a tough time right now in one way or another. The best strategy is following all social distancing, health, and safety norms to prevent the COVID-19 spread.
If you have found answers to your questions related to marketing during COVID-19, start drafting strategies for upcoming campaigns.
Starting An Online Business? Build It On .Online!