How To Create A Marketing Funnel That Drives Result
Companies create a marketing funnel to build long term loyalty.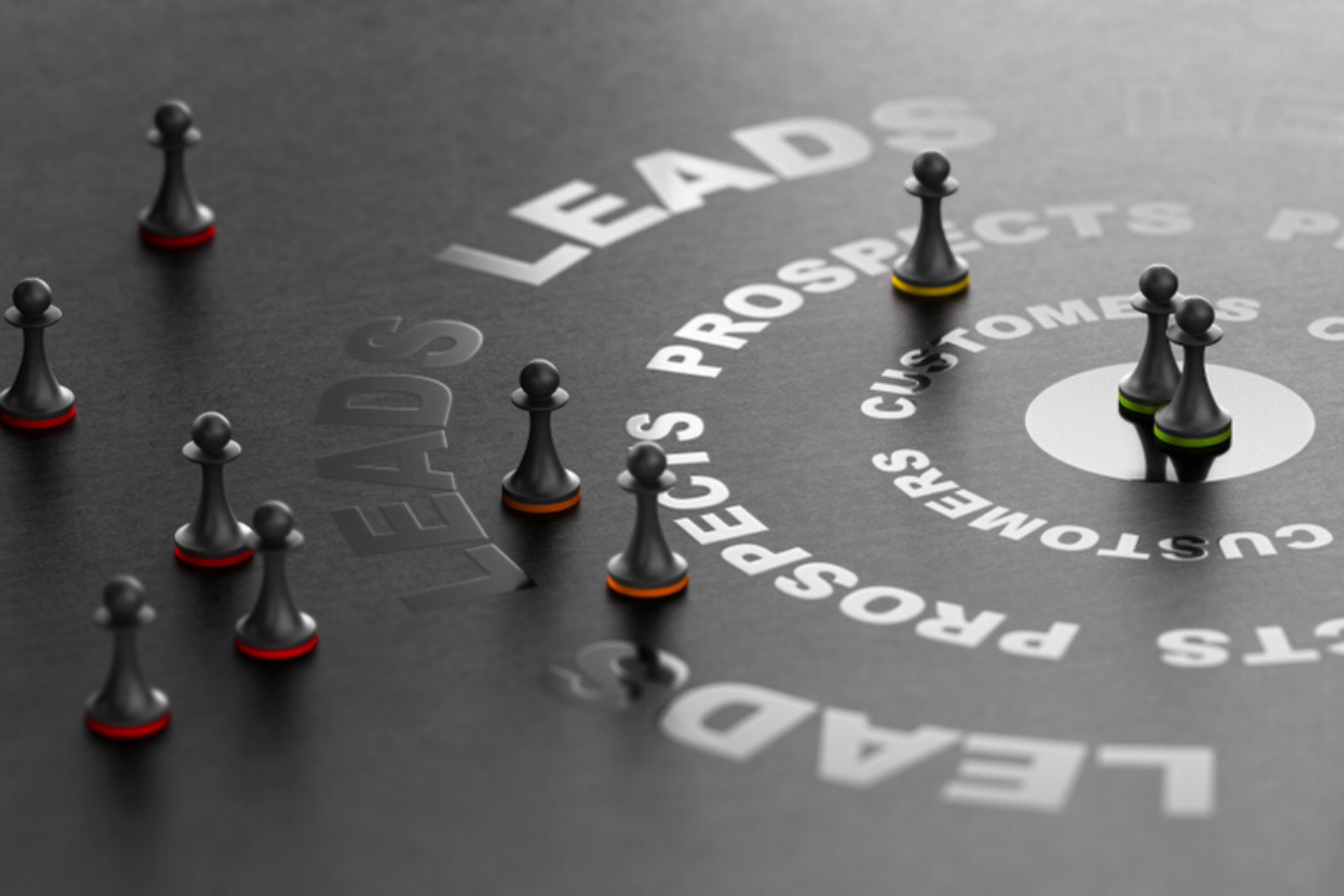 Much like an ice cream cone shown above, a marketing funnel takes in a lot from the top and inadvertently sieves through a small portion of that through the bottom.
However, in the case of the marketing funnel, the consumers who come out through the smaller end (the bottom) show a high probability of becoming loyalists to the brand. 
In most cases, a marketing funnel is divided into three parts: 
1. Top Of The Funnel (ToFu)
2. Middle Of The Funnel (MoFu)
3. Bottom Of The Funnel (BoFu)
In this article, we'll show strategies to create a marketing funnel based on the above division.
1. Top Of The Funnel (ToFu)
When you aim to create a marketing funnel, devise strategies based on a certain target market. The topmost part of the funnel is the widest. In the marketing context, this means that for ToFu, your aim should be to bring in as many people from the target market as possible.
Notice the use of the 'target market'. We're not going to create this marketing funnel just for anyone. This funnel is for those who can become potential buyers, potential loyalists, and advocates for your product or service. 
This means that you must know what value your product brings to the table, what problems it solves, and who it is meant for.  
With that being said, the core aim of the very top of the funnel is to raise awareness for the product — your consumers should know that it exists and to raise interest for it; to give it a personality.
Mass marketing approaches work best for this stage. Some examples include: 
Social Media: Social media is the holy grail of advertising. Various social media sites have varying and a large number of users. At the same time, given that most of those users consent to share a certain amount of their information, advertisers know that their products will go to the right person. 
Television & Video Advertising: People still watch TV. A lot of it, in fact. Television and video advertising is an excellent way to get attention for your products. Being expensive and time-sensitive can create a perception of 'premium-ness' for TV ads, compared to internet ads, given that the latter is still muddled with spam ads and random, annoying pop-ups.
Influencer Advertising: Word of mouth (WOM) is powerful. While statistics aren't clear on the actual number, a survey conducted amongst marketing executives concluded that 64% of them found WOM as the most effective form of marketing. Influencer reviews, paid or otherwise, offer the opportunity to combine the impact of word of mouth with reach/scale of paid advertising- the best of both worlds, of sorts.
Starting An Online Business? Build It On .Online!
2. Middle Of The Funnel (MoFu)
The middle bit plays a very important role when you create a marketing funnel.
Sure, people know your product or service exists.
Sure, it might be cool and even recommended.
But why should I consider it above what I normally use? 
An even tougher question that new brands have to answer is 'Why should I choose you over a popular brand?'
When competing with global organizations of established reputations and decorated histories, newer brands have to come up with strategies to counter those pillars of trust. The answer to this depends from brand to brand and product to product. 
Here are two examples. Try to identify a common theme: 
Millennials prefer ethical production practices.

87% are willing to pay more for clothing made through sustainable, eco-friendly, and 'ethical' brands

.

Apple, in the late 2000s, challenged the PC's dominance over the market by

creating a campaign

that showed their computers as younger and cooler to target creative professionals.
Source: Angus Lo
In both these cases, the answer is simple – challenge the validity of the establishment's age-old practice. Instead of trying to fit in with the big boys, make your alternative appear superior and make that the core of your campaign when you create a marketing funnel.
Netflix did it with the now-defunct Blockbuster.
Uber, with cabs.
Airbnb with hotels.
Think of it as a new mover advantage. Double down on that. 
This can be done by making changes as small as modifying your packaging to target a certain demographic. However, packaging changes may not have a long-lasting impact as developments that solve a core problem with current products and services. 
Here is some advice not related to the marketing funnel: if your product is exactly the same as those from established brands, with the exact same price, similar packaging, and the same (or worse) accessibility and market reach, why would someone buy your product? 
In that case, going back to the drawing board is the best thing to do. 
Here are some ways, through which you can increase audience consideration when you create a marketing funnel:
Educational Videos/ Graphics that detail the qualities of your product/service
White Paper Marketing: A report with the product's qualities, its advantages over the current alternatives can be very useful in markets that consist of experts and B2B markets.
The Product In Action: PlayStation's

State of Play

, for example, shows videos of new and upcoming gameplay, with commentary. This includes parts and moments that players might encounter mid-game. A 'taste' of the product allows potential consumers to make evaluations and comparisons with what's out there.
3. Bottom Of The Funnel (BoFu)
The final piece, when you create a marketing funnel. You've done a good job trying to create awareness, interest, and consideration for your product and service. 
The final step is conversion, and then building loyalty to make potential advocates out of your consumers. 
Here are some techniques you can employ to increase conversion: 
Free Trials: Equivalent to trailers in movies and demos for video games. Softwares use this technique all the time. If your product/service is a great match with a particular consumer, they will buy the 'full version'.
Early Discounts And Coupons: to get new consumers interested in the idea of considering the new product, based on price
Slashed/ Underpriced Subscriptions: These work phenomenally for new and innovative products and services. Slashed prices can make consumers try something new out.
Loyalty is an important thing to include when you create a marketing funnel. It is built both through the long term quality of the product and service, as well as through the post-sales service. 
Implementation of both can not only build loyalty for a particular product or service, but also for a brand. 
Here are a few things you can do to build loyalty:
Remember to check in with your consumers proactively post-purchase and ask how their experience was.
Solicit reviews if they don't come in by themselves from long-term consumers. Attaching an incentive with the reviews can work. 
Replace faulty products. 
Create a detailed FAQ section or a customer service landing page/ number/ chat-zone to solve customer problems.
Build a community. Have an in-site forum zone or a community discussion page. Creating and moderating a subreddit is also a good option. This will not only create free word of mouth but also inform you of general complaints, requests and upgrades you can implement in the future.
Build a blog that details the intricacies of your products and services. 
All these steps can help you build loyalty. The more positive a consumer's experience with a product or service, the more likely they are to become advocates for it. 
In Conclusion
Create a marketing funnel; it can help you visualize and streamline your processes, steps, and techniques during a marketing campaign and can also make your marketing automation more meaningful.
Each division of the marketing funnel requires different approaches. The very top requires mass marketing techniques, the very bottom- niche steps. 
However, if successfully implemented and followed through, as mentioned above, a marketing funnel can lead to loyalty towards your brand, which is a great positive. 
Starting An Online Business? Build It On .Online!