Marketing Automation – The Secret To Effective Business Growth
Marketing automation can not only be wildly beneficial to online campaigns run by organizations, but also individual-run blogs.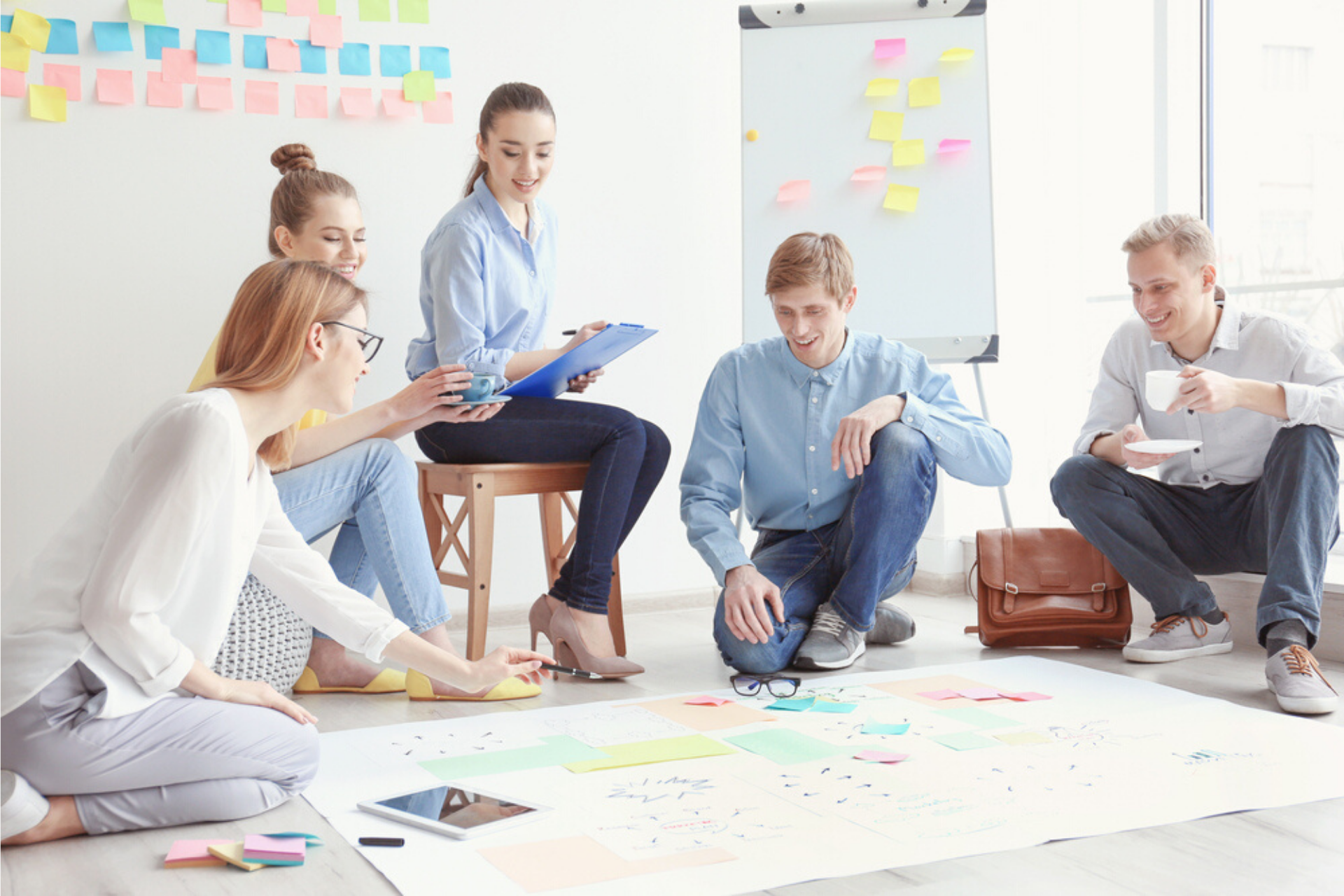 Be it ten thousand followers, or a target audience that measures in millions; staying relevant and keeping up with them can be a challenging task if done manually. The same goes for attracting a new audience. 
With the sheer number of digital marketing options available to everyone, it has become a matter of not just who to send the message out to but where and in how many platforms.
Marketing automation makes these tasks easier for you so that you and your team can focus on creativity.  
The Benefits Of Marketing Automation
In this article we present various marketing automation scenarios. Let's dig in.
1. Free Digital Goodies
An excellent form of marketing automation can be seen in the online fitness industry wherein brands offer eBooks to the subscribers when they sign up. However, visitors won't simply become subscribers because you're offering 'free stuff'.
Your job as a marketer is to ensure that the contents of the eBook are of value to your customers. At the same time, this free goodie shouldn't be an all-encompassing resource for your content.
You should aim for something that can prompt users to subscribe and sign up for future communication from you.
Pro tip: Don't limit yourself to ebooks- videos, graphics, music, etc. can all work if they are relevant to your communication.
2. Communication In Drips
Often used alongside the eBook strategy, this form of marketing automation involves sending content pieces at predetermined times and repeating that process. It allows you to stay relevant in your customers' minds.
Furthermore, if done correctly, it prevents your brand from looking pesky or annoying, especially as compared to those who spam their subscribers' emails.
These content pieces can be equivalent to:
Newsletters
Latest updates
New product launch
Free goodies and promotional offers
… anything you want to share with your subscribers
Pro tip: While a mass appeal is great, don't send out overtly generic messages/ communication pieces. Try and use a software such as MailChimp to segment communication based on what your subscribers signed up for and what they said they're interested in.
Starting An Online Business? Build It On .Online!
3. Relevancy On Social Media
Social media presence requires a human touch, no doubt. However, you can mix and match your manually created posts and automated, yet relevant, posts on your multiple social media accounts to keep in touch with your followers.
IFTTT, for example, is an excellent app with features that include automatically posting your favorite Pew articles, friendship quotes, liked YouTube videos, and much more on Twitter (and that's just Twitter).
HootSuite allows you to post your updates on multiple platforms of your choosing, that you can schedule much in advance so that your social media almost runs on auto-pilot.
Pro tip: There are ways to integrate apps such as HootSuite and Buffer with IFTTT, to get the best of both worlds. While this can be done manually, Integromat is an excellent resource for automating your marketing automation (yes, that's a lot of automation).
Pro Pro Tip: While the posts themselves are automated, your replies aren't. Make sure you communicate with your audience and double-check that all your content is getting published on the right platforms.
4. Automated Reminders
Automated reminder emails can be very useful when dealing with uncleared shopping carts, but can also be used for inactive visitors to your apps and ex-premium customers who canceled their subscriptions.
Reminders, if done correctly, are a great marketing automation strategy; they prevent your blog from drifting into oblivion. At the same time, boring reminders don't work.
Get creative and share rewards for coming back, pin your newest content to your communication, and ensure that it has a conversational tone for better customer experience.
GetSocial can aid you with your marketing automation by tracking engagement on apps. You can use its data to generate insights about your content's strengths and weaknesses.
You can also include this data as part of your automated reminder communication to improve your lead generation.
Pro tip: Sending automated reminders to semi-active premium members or customers who aren't using their membership to its full value, is an excellent idea. It shows customers that you care, and can lead to resubscription.
5. Forms For The Wins (And Losses)
Automated forms on your blog, app, or email can be excellent ways of gathering data to promote products and content in the future and stay in touch with what your audience values. 
Post-purchase forms are a very common occurrence in the industry. Once you get a premium subscriber on your blog, understand why they paid the extra five dollars, so you can add more value to their lives. 
Forms can also be part of your drip marketing automation strategy wherein viewers and consumers can be sent "We'd like to hear from you" forms mid-way through their subscription journeys. 
Another route is to opt-in for unsubscription forms. When consumers unsubscribe from your newsletter or discontinue their membership, they should be given an in-website form to know why they quit. 
If their reason for quitting is something you're working on improving right now, they can be put into a bucket that receives automated communication in the future when you've made the improvement.
Note that this only works for consumers who've still opted for email communication, despite unsubscribing. 
Pro tip: To ensure that you stay in touch with ex-premium members and continue giving them updates via your automated and personal communications, have a strong basic/free membership. Don't horde all your good content exclusively for the premium members. 
Basic members will continue to view your content and prefer to stay in touch if your content is good enough.
In Conclusion
Keeping in touch with consumers, always, can be taxing. It is, however, necessary given the increased and constantly increasing competition in each and every industry. This is where marketing automation comes in.
It allows you to put your energy into the grander, more creative communication pieces, while it does the hygiene checks for you.
Final pro-tip: Take a look at some marketing automation scenarios in this article, mix and match both automated and manual communication and see what other forms of automated marketing you require.
The ones on this article scratch the surface, but there are a plethora of other marketing automation techniques available out there.
Starting An Online Business? Build It On .Online!