4 Amazing Ways Your Domain Name Can Help Boost Your Business
A good domain name is more than just a web address. It is a wonderful marketing opportunity.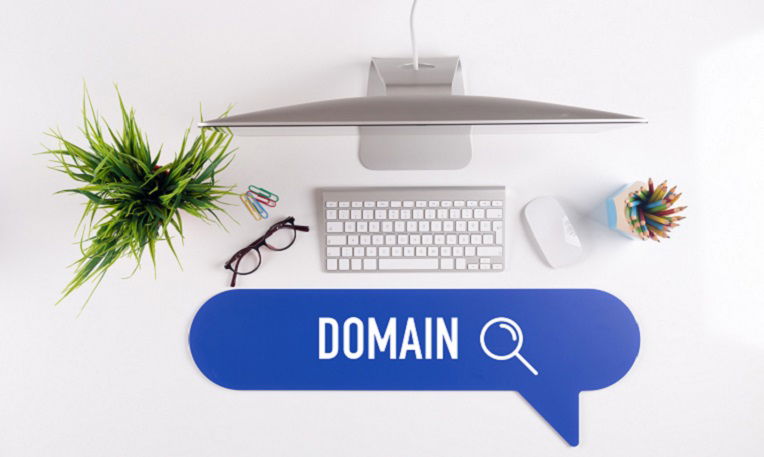 As a new business, you need all the positive publicity you can get. However, the challenge is to keep increasing the marketing ROI while keeping the monies under control.
First, Find The Right Domain Name
Your domain name can go a long way in helping you market your business online. One of the most important aspects of a domain name is picking the right domain extension.
A meaningful domain extension gives you:
A brilliant first impression,
The opportunity to brand yourself, and
An opportunity to establish your expertise
However, your domain name isn't limited to that. There's a lot more you can get out of it towards your branding and marketing efforts.
In fact, you don't even have to stick to one domain name—you can have different domain names for several aspects of your business, and thanks to new domain extensions, you get to be creative with each of those names.
Here are 4 ways you can use your domain name to boost your business and marketing efforts:
1. Accentuate Your Social Media With A Great Domain Name
Your Instagram handle can be more than just an ordinary name—it can be a domain name. And it is one of the most effective ways to ensure your website stays on top of your user's mind. Here's an example,
Let's say you're on a .ONLINE domain. Now instead of going with 'BrandName' as your handle, you can have 'BrandName.Online' as your handle.
This not only publicizes your web address but also creates curiosity and interest amongst your users. It is a wonderful way to provide clean and effortless branding across your social media channels.
2. Enhance Your Campaign Landing Pages
Instead of doing campaigns the same old way, get your audience's attention by doing something different. Brands have a tendency to get stagnant with their product launches.
So, instead of rolling the same old way, switch it up a bit with a full website takeover on a new domain. Not only does this give you a chance to have fun with your digital marketing efforts, but it also gives your audience something fresh to experience.
Building A Marketing Campaign? Build It On .Online!
Let's assume you are launching your digital marketing agency. A domain name such as www.[campaign name].online will definitely have a stronger impact than only having a dedicated page on your website.
It will help with brand awareness and recall when you display this domain name on your digital and print ads and will be super cool to hear on a radio.
3. Use Domain Names To Brand Your Short Links
Of course, you have the choice to go with a general short link and it can help you achieve your goals. But what it won't do is give you an extra ounce of branding.
Every single communication is a branding opportunity and short links are just another way to stand out from the competition and portray a professional and legitimate image.
Brandable short links stand out and they are great for building credibility, getting more clicks, and creating overall higher brand recall.
To have your own branded short link, buy a kickass domain name on a new domain extension and sign up on a platform that offers to create these branded short links.
4. Create Specialized Web Pages
Every offering of your business deserves special attention. And nothing says unique like a different domain name for each of your services.
If you're offering a service online, you can highlight your efforts with a .ONLINE domain. With branded domain extensions, you have the opportunity to brand and market the page to fit your specific needs.
Moreover, if you are attending trade shows and industry events, you can use your domain name on your business cards and other marketing collateral. A different, easy-to-remember URL stays on top of the mind and helps you make a mark.
Final Words
New domain extensions offer a brilliant opportunity to better promote your services and your brand overall. Moreover, they also give you the opportunity to have small, easy to remember domain names without any compromise.
Make the most of these domain extensions for your marketing strategy and build a memorable brand story.
Starting An Online Business? Build It On .Online