10 Loyalty Marketing Ideas That Can Work Like Magic For Your Business
Loyalty marketing ideas can transform your business by bringing in more sales, revenue, and ardent customers that vouch for your brand.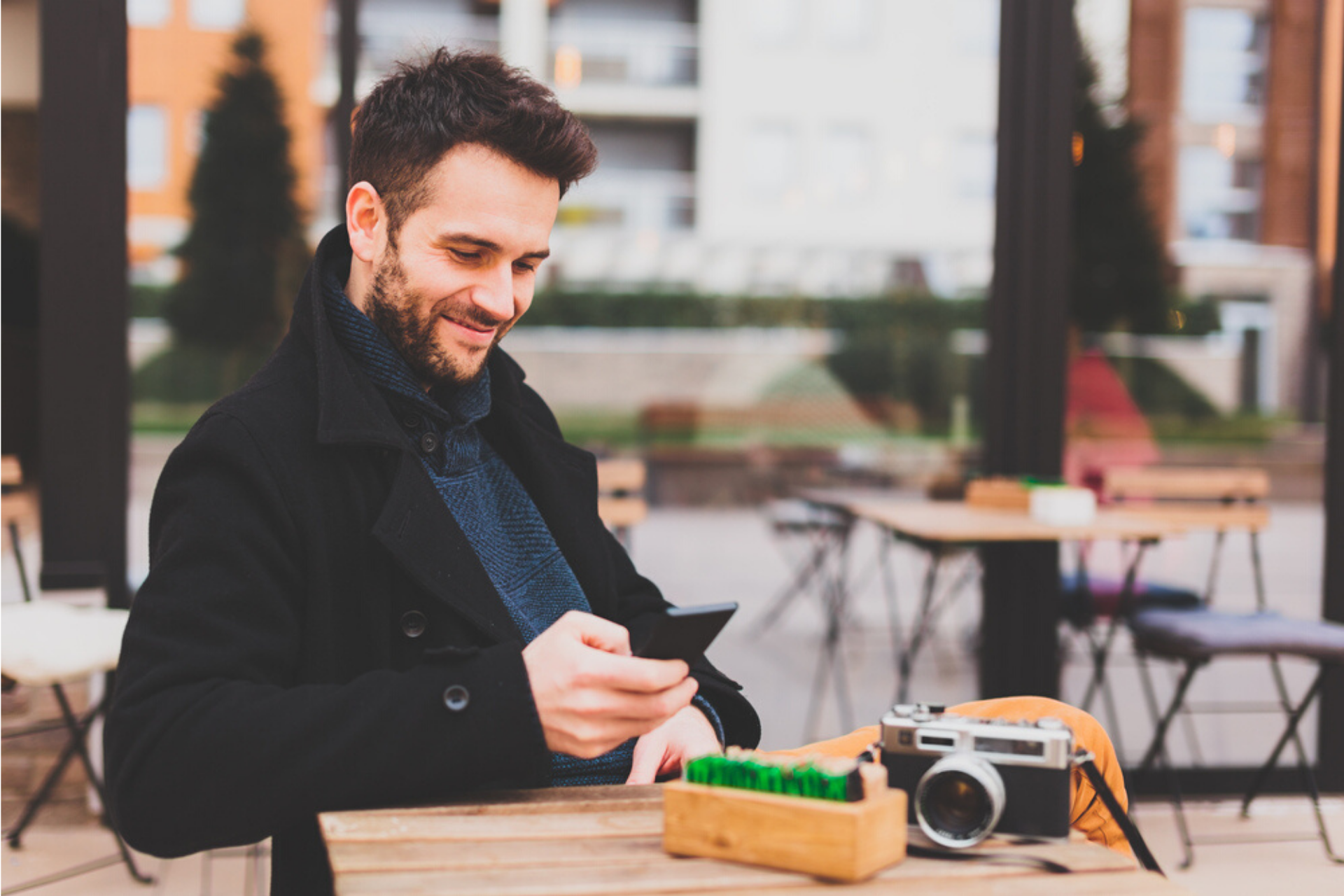 You just need to grab the idea, turn it into a customer loyalty program, and launch it to engage your existing customers.
However, if you haven't implemented any till now or don't know how to go about it, this post will help you out. Here, we discuss ten loyalty marketing ideas that can transform the way you provide value to your customers.
But before that, let's discover what customer loyalty is all about and why it's important for your business.
What Is Customer Loyalty?
Customer loyalty is when a person gives preference to a particular brand and engages with it frequently for various purposes, such as repeat purchases and delightful customer experiences.
It's not only a factor that influences sales and revenue but also helps you in growing your business over the long-term. 
Why Is Customer Loyalty Important?
Since the introduction of the Starbucks Rewards program in 2009, around 16 million active members have reaped the benefits at Starbucks outlets, as of December 2018. Not only did this program bring in more sales, but it also delivered an enthralling user experience to loyal customers.
As evident by the example, customer loyalty is important for various reasons. The most crucial ones are:
Builds trust between brand and customers, resulting in more interactions and repeated transactions.

Increases customer lifetime value (CTV), which has a direct impact on sales and revenue.

Aids in brand advocacy wherein a customer speaks in favor of your brand, helping you with word-of-mouth (WOM) marketing.

Reduces costs associated with marketing, sales, and services as you're engaging with existing customers, about whom you already know.
Starting An Online Business? Build It On .Online!
10 Proven Loyal Marketing Ideas That You Should Consider For Your Business
When you know customer loyalty can prove significant for your business growth, you must put in efforts to engage and delight your existing customers by introducing a customer loyalty program.
These loyal marketing ideas will help you in creating a program that provides maximum benefits to your customers and generates a recurring revenue stream.
1. Start With Giveaways
The strategy works great if you are launching a new product or service or promoting any of your products to a different audience.
You can get in touch with your existing customers, as they happen to be your loyal clients. Contact them via email and social media and encourage them to avail of free giveaways for a limited time.
For example, Amazon India is offering a 90-day free trial to Prime members – contrary to its regular 30-day trial – if they sign up for Audible, an online audiobook offering from Amazon.
The members who sign up for the trial are likely to convert into paid customers. It's a classic case of cross-selling to existing customers, solely based on customer loyalty.
2. Offer Free Extensions
Rewarding your existing customers by offering free add-ons is one of the most successful loyalty marketing ideas.
You can appreciate the relationship by either renewing their membership at a discount or extending their service period for a couple of months if they pay the annual subscription fee.
In terms of products, you can give them an additional unit of what they purchase or offer another product (maybe a new launch) to appreciate their loyalty.
For example, if you're using GeneratePress Premium, a WordPress theme, and wish to renew it, you'll get a 40 percent discount on the renewal fee. You can replicate this excellent strategy to retain your customers and enhance user experience.
3. Give Access To Premium Membership
The loyal customers who frequent your store are eligible for entry to the premium member club. In addition to feeling privileged, the new members of the club may gladly flaunt their latest accolade in their social circle.
This, in turn, will bring in more customers and sales for your business. The premium membership could offer additional discounts, personalized gifts, etc.
For example, Macy's Star Rewards program offers extra discounts, free shipping, and other benefits to Macy's credit card holders, categorized into different groups.
4. Launch Exclusive Offers
End-of-season and festival sales are great attractions for all types of buyers – whether new or existing. You can go a step further by introducing exclusive offers for loyal customers.
There's a high probability that they'll come to your store during these sales. When you offer additional value to them, they'll purchase more and may also bring in hot prospects to your business.
For example, in addition to offering a flat 50 percent discount during summer sale, you can provide an extra 10 percent discount to existing customers or clients who've signed up for premium membership.
5. Provide Incentives In Exchange For Information
This strategy is one of the most-effective loyalty marketing ideas because it creates an impression in the customers' minds that you value their opinion.
Moreover, gathering information from your customers in the form of feedback may provide valuable insights that can help you in various ways. The data can be about products or services used by your clients.
For example, it can be about problems that they are facing or any add-ons they'd like to see in the next product update. In exchange for information, you can offer an incentive, such as a discount coupon on their next purchase or a free one-month subscription.
Starting An Online Business? Build It On .Online!
6. Give Free Access To Product Updates
If you are in the service business, mainly software and IT, you can offer free product upgrades to your existing customers. Since you'll be updating your products regularly, you cannot ask your customers to pay time and again.
It hampers user experience and increases customer churn rate. Instead, whenever you release updates, offer them at no cost to your clients.
For example, most of the software businesses offer free updates as well as access to future product releases to privileged customers who've either opted for a premium membership or make frequent purchases.
The clients remain happy and satisfied because they're using the latest, secure version of the product.
7. Send Personalized Gifts
Did you know the world celebrates 18th April as National Customer Appreciation Day? Indeed, it's an important day, but you can reciprocate anytime by appreciating customers' trust in you.
You can start delighting your clients by sending personalized gifts. It's an excellent way to build customer loyalty since you make them feel special by connecting with them on special occasions.
For example, you can send personalized gifts to customers on their birthday anniversaries. It can be anything, from a birthday cake to a gift card to your brand's merchandise.
You can also plan a networking event or an informal party wherein you can invite your customers. It'll give you an opportunity to connect with them on a personal level.
8. Create A Partner Program
A partnership with another business is an innovative way to provide extra value to your customers at reasonable costs.
It's a win-win situation for both the businesses because they get exposure to different sets of audiences and may even acquire potential high-paying customers.
While searching for partners, look out for the ones who operate in related niches. Their deliverables should complement your offerings.
For example, WeWork has partnered with various business and lifestyle service providers, mostly in hospitality and retail, to provide products and services at discounted prices.
9. Launch A Referral Program
Referral marketing, also known as word-of-mouth (WOM) marketing, is one of the most successful loyalty marketing ideas.
It works on the principle of peer-to-peer recommendations wherein a person shares a referral link with their friends, family, and colleagues. You can launch a referral program and ask your customers to share an invite link in exchange for incentives.
Have a look at the Airbnb invite program, for example. As a referrer, you'll share a personal invite link via email or social network. When a referral makes an Airbnb purchase using your link, they'll get discounts. You'll also receive incentives in the form of credits for qualifying purchases.
10. Gamify Customer Experience
Everyone loves to play games because it's engaging, challenging, addictive, and fun. If you can gamify the shopping experience for customers, you can expect an increase in engagement and conversions.
This does not have to be confined to shopping. You can also gamify the complete user interaction with your brand by integrating gaming elements into your services.
For example, Khan Academy distributes numerous types of badges to learners who have mastered a certain number of skills or completed specific tasks. Earning badges instills motivation in learners to keep marching forward and acquire new skills.
Similarly, you can also consider gamifying your business process to render an immersive user experience to customers.
Starting An Online Business? Build It On .Online!
11. First-time Purchase Discounts
It is a good idea to offer a one-time discount to your new customer for their first purchase in exchange for their email id. By doing that you achieve two goals.
Firstly, you are encouraging them to buy from you and since you are giving them a discount on their very first purchase, they will already develop a sense of loyalty towards your brand.
Secondly, you are getting access to their email and you can ensure that you keep them engaged with your brand with exciting offers and valuable emails in the future.
12. Customer Surveys With Incentives
Another great way to earn loyalty from customers is by making them feel that you listen to them and value their feedback.
You can float surveys to your customers via your website, mobile app, or email.
Encourage them to fill it out and share their views in return for incentives from your business.
Incentives could be in the form of coupons, freebies, etc. which could encourage them to stick to your brand in the future as well.
13. Incentivize Check-ins
Apps such as Facebook, Foursquare, Instagram have the feature of "check-in" for locations, or businesses, etc.
Encourage your existing customers to check in to your business on social media, by giving them rewards in exchange.
Not only will they develop a sense of loyalty towards your business but even their friends who see their check-ins might become your customers.
14. Loyalty Programs That Benefit More Than One Customer
If you can come up with loyalty programs that benefit more than one customer simultaneously, not only does it give you a double or triple benefit, but also makes it something memorable and valuable for your customers to share with their friends.
For example, a buy 1 get 1 scheme or a discount on the second product bought are the kind of offers that customers can avail and enjoy with their friends.
It also benefits your business since you have the opportunity to attract more than one customer.
15. Raffle Draws
Organizing raffle draws could be a great marketing idea for generating loyalty towards your business.
If your draw involves enticing prizes, it can get your existing customers even more excited and get them to support your business.
They stand a chance to win big prizes, and you on the other hand have the opportunity to express your gratitude towards their investment in your business.
Besides, having big prizes can also help in spreading awareness about your brand.
Starting An Online Business? Build It On .Online!
16. Punch Cards
Punch cards can be used to track and reward customer purchases and work best in the food and beverage industry.
Customers are provided with punch cards that they can bring along with them when they dine or purchase a product.
After every successful transaction, these cards are signed or stamped which the customers keep with themselves.
After their punch cards are all filled, they can be rewarded with special discounts, freebies, or coupons. You can even add an expiration date to these punch cards to create a sense of urgency and boost surge sales.
17. Creative Experiences
To spice up your loyalty program, you can set up efforts that not only create a huge initial impact but a lasting impression on the customers as well, with the help of creative experiences.
Activities like mystery bags containing best-sellers, all you can stuff in 30 seconds, a chance to curate customized packages, and so on, are all fun, fresh, and exciting ideas that you can incorporate.
Since these creative experiences act as ultimate attention grabbers and conversation starters, you need to invest in at least one of them to get your customers involved with your brand.
Also, you can plan these experiences in a way that they can be executed from mobile phones since mobiles are where maximum online business is happening now.
18. Reward Customer Spends
Every time a customer purchases your product, you can reward them with points that can be used whenever they make their next purchase.
You can assign any value to the 'Points' as you deem fit, and that is the benefit they get when they redeem the points.
You can make them equivalent to money so that your loyal customers deduct such an amount from the bill from their next purchase.
You can also use this points system to create some sort of reward thresholds that your customers have to meet if they want to acquire the perks of collecting the points.
More points would mean more enticing rewards, but it would also mean more money spent on your products or services, which is a positive reinforcement move that boosts future purchases.
19. Acknowledge Your Customers
Some loyal customers who would have formed a long-term relationship with your business might be attracted to the idea of being thanked openly for their continued patronage.
You can highlight their feedback about your business or product, share a quote and picture from them, or post a message for them in your newsletter or a social media post.
Acknowledging the impact of your customers' contribution to the success of your business can take you a long way.
Just make sure that you take their consent before posting anything about them publicly, else you might just hurt their sentiments and defeat the purpose.
20. Social Media Deals
Social Media is a great space for engaging with your customers and boosting their loyalty towards your business.
If the relationship between your business and its customers is just about the purchase and sale, it can't get any farther than that.
However, if you can build a bond that goes beyond that, a much higher level of customer loyalty can be achieved.
Entertain and educate them through your social media, by putting up engaging and informative posts. Involve them through comments, shares, or other features that different platforms offer.
Make them feel so involved with your brand out of business, that when it comes to business, they automatically think of your brand.
Besides, you can always offer exclusive offers, flash sales, free shipping options, and so on, to your social media audience.
This will only grow their loyalty and might even increase your audience base when other people see the benefits they could get by being involved with your brand on social media.
10 Examples Of Innovative Customer Loyalty Programs
A customer loyalty program is an especially designed rewards program that a company offers its regular customers to encourage long-term business and loyalty by offering rewards, coupons, free merchandise, or even advance released products.
Companies have been coming up with creative loyalty programs and have been expanding their customer base for years. We have curated a list of some of the best ones here.
Let's look at 10 such great examples of innovative customer loyalty programs used by renowned companies for you to learn from:
1. TOMS Passport Rewards
TOMS has a great point-based reward program called TOMS Passport Rewards, that shows its customers how they give back to different communities and what they value as an organization.
Customers can sign up for free, make their purchases to earn points, and use those points to buy more products, obtain offers, or even donate the points to support a giving fund or foundation.
Depending on the spending of customers, they have segregated the program into three tiers. Based on who belongs to which tier, the special offers, and perks are offered accordingly.
2. Swarm Perks
Swarm is a check-in app that uses Swarm Perks to gamify and incentivize its users to check-in to different locations and share with friends what they're up to.
Swarm Perks allows users to get discounts for the locations they check-in to, for example, a 20% off coupon at Best Buy.
Swarm has sweepstakes challenges so that their loyal users can keep coming back weekly and compete.
After checking-in to a participating location, the customers are entered into a drawing to win perks like spa days, vacations, shopping trips, and so on.
3. Hyatt Loyalty Program
Hyatt's loyalty program consists of five tiers to encourage customer loyalty.
Even though their highest tier requires its customers to spend dozens of nights in their properties every year and also travel a lot more than what the average person might, their membership is completely free and has no prerequisites that the members have to meet.
The perks offered to the members include access to special member-only offers, discounts at their participating hotels, and the ability to earn points on nights spent at the hotel, spa, dining, exhale classes, etc.
Customers even have the option of choosing how they want to utilize the Hyatt points they've earned, for instance, free nights at hotels or flight miles.
4. Starbucks Rewards
Starbucks has a star-based loyalty program called Starbucks Rewards which the customers can avail of by downloading their app or signing up online.
You need to add any amount of money you'd like to your digital card, and you can scan it upon checkout, irrespective of whether it's via mobile order or in-store.
With every purchase, the customers earn stars – two stars per $1 spent.
The app has games and prizes such as double-star days where they can earn double the normal amount of stars they would otherwise, free beverage coupons on their birthdays, and other ways to earn bonus stars. 
Later, the members can apply these stars to their purchases for discounts and/or free food and beverages.
5. CorePower Yoga Black Tag Program
CorePower Yoga's Black Tag Member Program is a great program for its loyal yogis who want to pay a lower annual flat rate instead of paying a higher fee for every class.
The perks they get are a reduced fee for their first month, unlimited yoga classes, free yoga workshops, discounted yoga teacher training, and even deals on their retail.
For instance, in Massachusetts, Black Tag members can pay $175 per month for the perks against $28 for a single class.
This program is highly cost-effective for yogis returning to CorePower even twice a week and it encourages more customers to stay loyal to the company and keep it as their yoga outlet.
6. PetSmart Treats
Every pet owner loves to treat their pet with special food, haircut, toys, and so on.
PetSmart has just the loyalty program in place to make sure that their customers keep coming back to them whenever they want something for their pets and that too while saving money.
Their customers earn 8 points for every dollar they spend, which can be redeemed while shopping later online or in-store.
Members get notified about exclusive sales and discounts and also get free shipping. 
They can use their points on their pet's grooming, training, PetsHotel, or even donate it to an animal charity affiliated with PetSmart. Moreover, they get a free surprise for their pets on their birthdays too.
7. Amazon Prime
For slightly over $100 a year, Amazon Prime users are eligible to get free two-day shipping on millions of products without any minimum purchase.
They also get benefits like savings on groceries or membership to their OTT platform, Prime Video which has thousands of great movies and shows for entertainment.
Amazon provides so much value for money to its customers with Prime that it's really hard for them not to come back and shop from them.
8. SweetGreen Sweet Rewards
SweetGreen has a money-based loyalty program called SweetGreen Sweet Rewards where members can use their apps to purchase a salad or in-store and the payment goes directly to their rewards section.
Every time they spend $35, they receive $5 off a meal.
Besides, they get $5 off for their first online order and even don't have to pay for delivery.
Sweet Green's well-designed app makes the process of rewarding their customers and keeping them loyal towards the brand rather simple.
9. United MileagePlus Program
United has a streamlined loyalty program, called the United's MileagePlus Program which makes the process of earning points on purchases and redeeming those points while paying for global hotels, flights, rental cars, and more smooth for customers. 
Frequent United customers also have the option of choosing to become a Premier user and receive a MileagePlus card that is eligible for their tier and use it on their purchases.
In that way, they can rack up higher points and even reach greater travel perks like upgraded flight seating, free checked-in baggage, priority boarding, and special deals with partner hotels and car rental services.
10. Odacité Rewards
Odacité Rewards is Odacité's loyalty program that encourages customers to keep returning to them for their regular skincare purchases.
They reward their customers with a point for every dollar spent and group them into three tiers based on their total spends.
The great part about their program is that it's not only restricted to purchases. Customers are eligible for earning points by sharing their Facebook page, following their Instagram account, creating their account, inviting their friends to buy from the brand, and even sharing their birthdays.
The customers can exchange these points for a monetary value later and redeem them while making their purchases for a discounted price.
These tasks are pretty simple to execute and eventually benefit both the customers and the company.
In Conclusion
The paradigm of customer experience has changed drastically over the years. It's no longer just about stellar after-sales service and support. You must come up with effective loyalty marketing ideas that will not only enhance customer experience but will also create new business opportunities for you.
Launch a customer loyalty program and watch sales and conversions soar higher than expectations.
Starting An Online Business? Build It On .Online!