How To Start A Daycare Business In The US – A Short Guide
In Business, Published on January 12, 2021
The concept of a traditional nuclear family is fading worldwide which explains why people are looking into how to start a daycare business.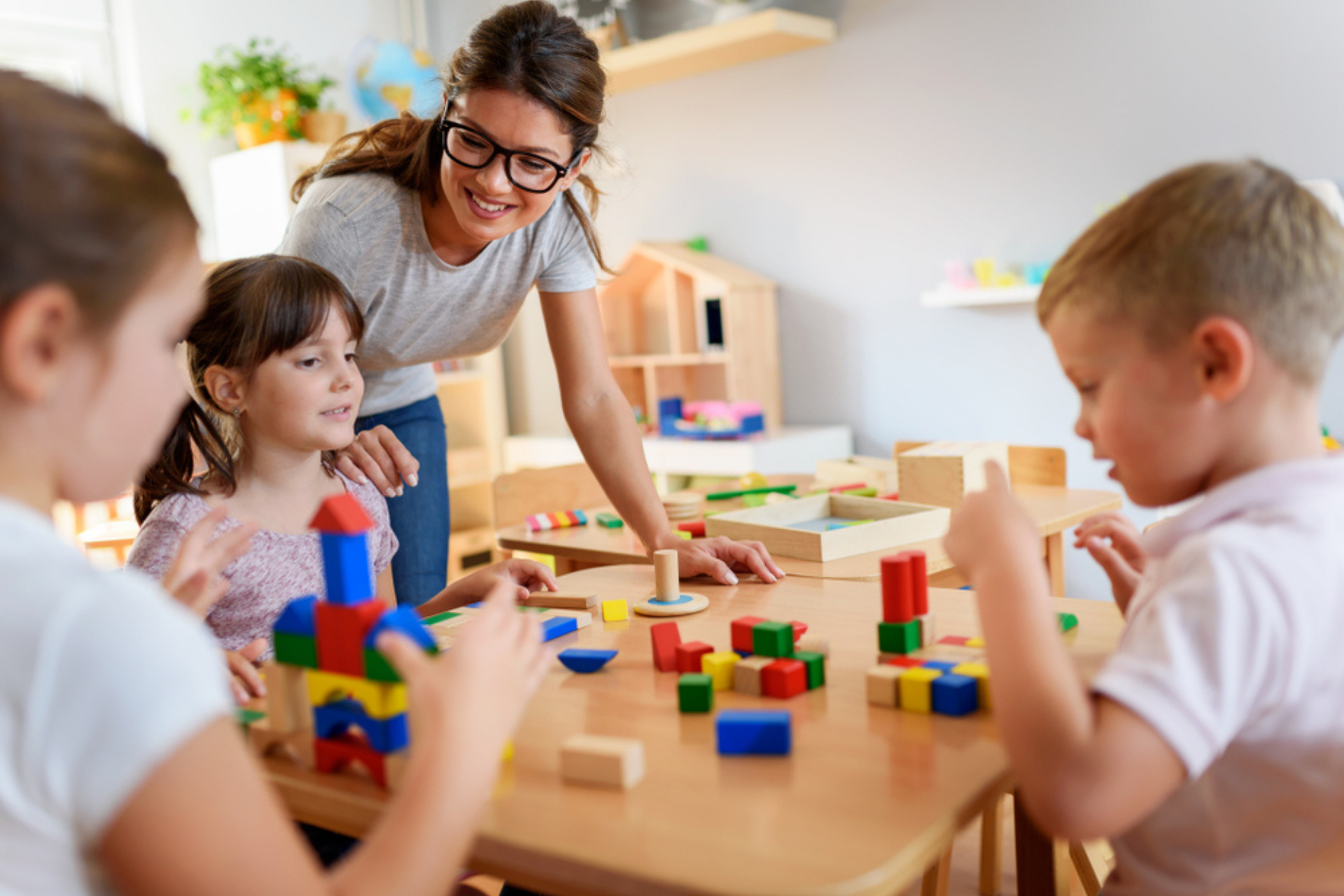 A traditional family with the father as the 'breadwinner' only comprises a little over a quarter of all households in the US. 
Most families are evolving. It isn't unusual to see families with dual-income parents, or a single parent. 
This is where daycare businesses come into the picture. They're the need of the hour and aren't going anywhere anytime soon. 
However, since daycare businesses heavily involve children and families, certain rules, regulations, and care must be followed to maintain the highest standards.
In this article, we talk about such things to keep in mind while learning how to start a daycare business.
1. Get Licenses And Degrees
Licenses
Child Care licenses and regulations aren't a one size fits all in the US. The licenses vary from state to state and getting one ensures that you've met the minimum requirements for taking care of a child.
Courses And Degrees
However, licenses only provide a minimal guarantee for parents.
To really stand out, get educated or hire people who have an education in Early Childhood Development.
Getting a Bachelor's Degree can be expensive and time-consuming, especially if you've already crossed that road.
However, certificates, courses, retreats, and short educational programs can all add to your repertoire as a Child Care specialist.
2. Get Appropriate Toys
This should be at the top of your list when learning about how to start a daycare.
Parents will look out for both the happiness and development of their children. It isn't an either-or.
That's why, while adding toys that are 'fun' is great, but adding toys that aid in cognitive, creative, and athletic development is even better.
Think about stocking up with artboards, crayons, puzzles, mini goal posts, and other toys that are fun and educational.
3. Create An Online Presence
Every 'How to Start a Daycare in the 2020s' should include this.
Daycares are a very local business. However, people use websites and Google Business searches for even hyperlocal options.
From a phone number and email to pictures of your facility, an online presence can help people learn about you without having to come face to face with the awkwardness of interacting with a total stranger.
Write a little about yourself, share pictures and videos, and reviews. Start with social media and Google and then expand to a full-fledged website, if need be.
All this helps, greatly.
Starting An Online Business? Build It On .Online!
4. Tentatively Schedule Activities (But Don't Make Them A Mandate)
Teachers are required to have a teaching plan. It is completely voluntary for daycare professionals. However, this should be a vital part of your checklist on how to start a daycare. 
Creating a schedule of how you're going to interact with your class is a great way to reassure parents that their children are being engaged with positively.
With that being said, depending on the age of children, pediatricians recommend unstructured play, instead of planned activities. 
The schedule should only act as a guiding light for you to have options on what to do. 
Rather than gearing children towards what your preference is let them explore and have a set of activities ready if they look to you as the fun purveyor.
5. Engage With Parents
A common trope used in movies is one parent missing a vital moment in their child's development and when you're thinking of how to start a daycare business, you need to keep this in mind.
While daycares often involve preschoolers, parents can miss out not the first walk, but on the first development of a hobby likes and dislikes. 
This is why proactively engaging with parents should be on your thinking plate when learning how to start a daycare. 
Talk to parents about what their children did during the day, who they interacted with, what kinds of foods they liked, etc.
Even daily interactions can help parents build an idea of what their children like and what they don't.
6. Invest In A Daycare Software
Daycare software is not what they sound like at first glance. No, children do not stare into a computer and listen to its every command.
Such software is more geared towards the administrative side.
Enrollment, paperwork, day-to-day children's report, and processes are handled by the software so that you and your staff can spend more time with the children.
It is great for teams, both small and large, and, if financially possible, should be on your list when planning on how to start a daycare.
7. Choose An Appropriate Location
While the quality of your daycare will cancel out any commuting worries, having an appropriately located daycare will only buttress your case as a quality institution. 
Look for leasing and purchasing options near quiet suburbs, without any external industrial noise, where you can only hear yourself and the children. 
Look for places parents can easily commute to and look for areas that provide ample space for children to play.
8. Always Restock (But With Care)
While childcare software can help you with restocking alerts, there must be a certain cognizance on your part while restocking toys. 
It's not just a matter of restocking, but also choosing the right quality and conducting research about what helps children and what your class likes. 
It is not unusual to see broken toys after a bit of harsh play. However, this is treading on the sensitive territory, as kids attach themselves to certain toys. 
This will require vigilance on your part. Though, if a run-down toy becomes a choking hazard or is unsafe for children, it has no place in your daycare. 
50 Business Name Ideas For Your Day Care Business
| | |
| --- | --- |
| childdaycare.online | educationdaycare.online |
| childcare.online | careforkids.online |
| preschooldaycare.online | kiddaycare.online |
| preschoolscare.online | kiddylove.online |
| kindergartendaycare.online | serviceforbabies.online |
| crechecare.online | childlikefun.online |
| babysitting.online | childishdaycare.online |
| maternitydaycare.online | childhoodlife.online |
| tutoringcare.online | bairndaycare.online |
| pre-schooldaycare.online | toddlerlove.online |
| homeschooling.online | offspringdaycare.online |
| nursingcare.online | parentfree.online |
| counselingcare.online | nurslingyou.online |
| playgroupdaycare.online | firstborndaycare.online |
| accommodationkids.online | locallowcost.online |
| midwiferydaycare.online | afterschool.online |
| vocationalcare.online | lovingdaycare.online |
| schoolingcare.online | dotingdaycare.online |
| obstetricdaycare.online | fonddaycare.online |
| parenting.online | warmdaycare.online |
| staffingdaycare.online | kidsloveit.online |
| accomodationforkids.online | funforkids.online |
| antenataldaycare.online | childsecondhome.online |
| caregiver.online | restassured.online |
| aupair.online | kidsloveus.online |
In Conclusion
Learning how to start a daycare business can be a very long process. The utmost care has to be taken, since growing, developing children are involved in this.
It requires not only a lot of planning but also a lot of care when the actual business has started. In order to help children develop, you'll have to develop yourself professionally and this requires some time.
However, the work is worth the reward. Nothing compares to observing happy parents and children who grow positively under your care.
Starting An Online Business? Build It On .Online!