30 Client Acquisition Strategies Shared By Entrepreneurs
Solopreneurs face a highly competitive marketplace today.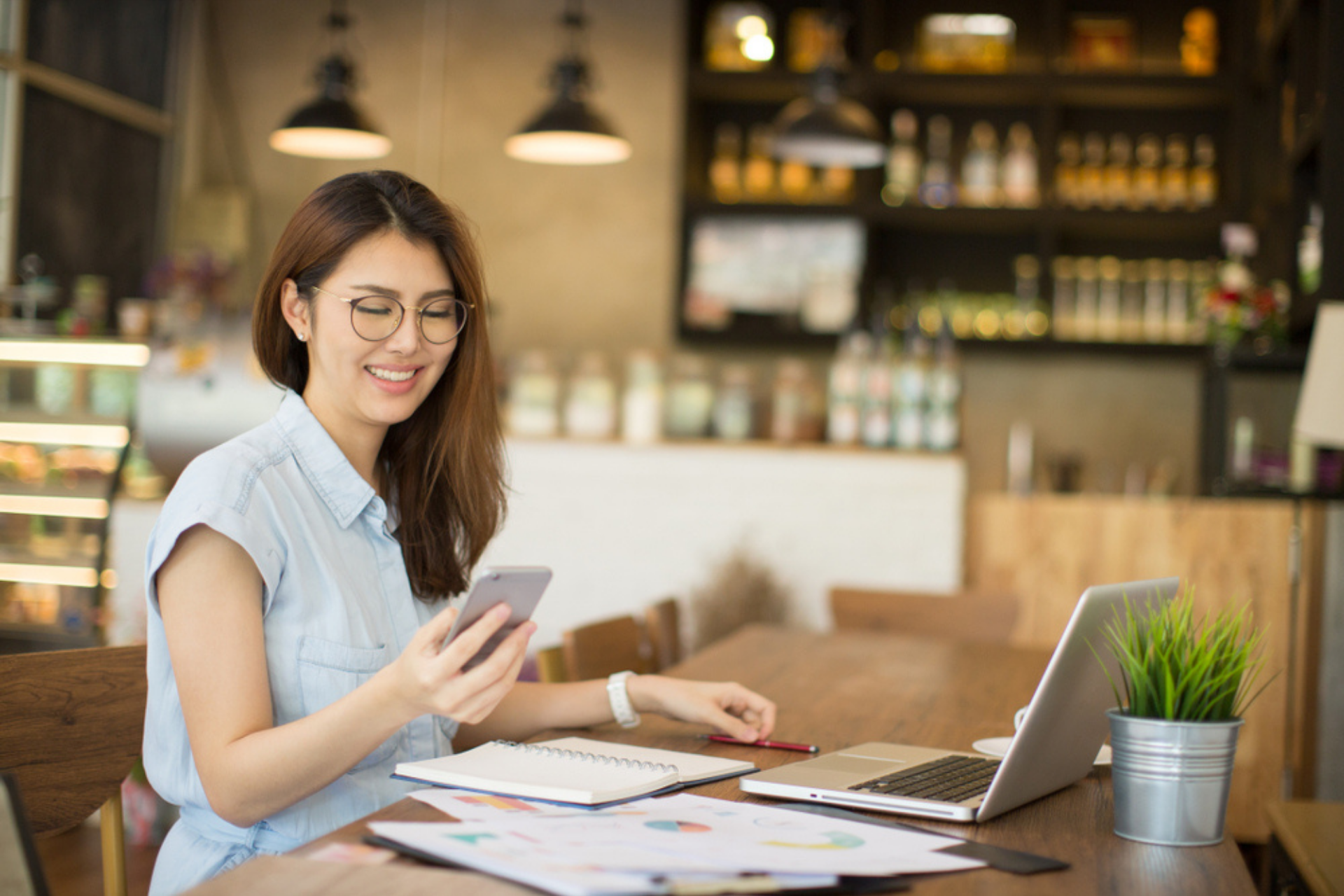 To have a profitable business in a competitive market you need to be extraordinary at attracting new customers and keeping the existing ones happy.
Having a solid client acquisition strategy is an important component for any business. Without it, you'll keep struggling about how to grow your business and trying to figure out which channel would be suitable for bringing in clients.
A client or customer acquisition strategy is the set of activities that a business uses to bring in new clients or customers.
More than 30 solopreneurs shared with us how they successfully acquired their clients, and we're sharing that with you to help you with it.
Our top client-building strategy is through SEO. It's nothing groundbreaking, but when our clients see us on a web page ad at the top of Google, and then they see us organically right below it on page #1, they know we're legitimate and we're advertising because we can help them with their problem.
We buy houses from homeowners that want a quick sale outside of the normal process. Our website is well done and provides additional credibility if they're willing to scroll through it.
The organic leads are the best though because they searched online for an answer, the search engine served us, and we're usually towards the top (if not #1) for some great keyword searches (We buy houses in Kentucky, sell my house Kentucky, etc.)
When they see that we are not just a paid answer, but also an organic one, they're usually happy to reach out to us and discuss their property/goals.
2. Shayne Sherman and Rameez Ghayas, Techloris
I don't think of spending thousands of dollars on acquiring new clients when I can easily get back my old ones. Customer retention is one of the great client acquisition strategies that has worked for me.
But you need to ensure that when you are planning on getting back to the old unhappy client who was not satisfied with your service, you should not be nervous around them and make mistakes.
That client had already lost his trust in you which is presumably why he stopped doing business with you.
As a consequence of that, you are not left with other choices but to get them back and for that, I use these three Customer Retention Strategies to get back my unhappy customer:
Consider offering your old customers discounts, lower your prices, or provide them more flexible pricing models to help them try your service once again. 
Your old clients are already informed of your brand and its services. You will have more time selling them and less time making them aware of your product or service.
3. Mark Condon, Shotkit
Being a founder of a company, I would strongly suggest developing a comprehensive plan before starting with a client-acquisition strategy.
A plan that will walk you through the complete process from drawing attention and generating a lead to converting leads into opportunities and paying clients, and then retaining them.
Without a complete plan that spans the whole process end-to-end, you won't probably be able to find gaps and bottlenecks in your client acquisition pipeline. 
Since there are a lot of other insect sellers online, the best thing I can do to acquire new customers creates excellent content, written by animal professionals. I hire zoologists or biologists to compose pet care guides.
These care guides are thorough expositions on how to properly care for bearded dragons, leopard geckos, anoles, and other common reptiles.
These care guides help build trust with customers, which provides more value, helping us edge out the other cricket sellers online.  
As a solopreneur wearing lots of hats, I need as much of my business automated as possible, which is why I turned to SEO for my client acquisition strategy.
Because I'm a solopreneur with limited capacity, I don't need hundreds of visitors or leads per day.
Consequently, I can easily target and rank for highly relevant but low-volume keywords. I get approximately 5-7 visits per day to my site from search engine traffic, which converts to approximately 1 new lead per day.
This steady flow of leads has enabled me to confidently raise my rates and to work on projects for big brands like Samsung and Microsoft.
Focus your efforts on Search Engine Optimization early as the long-term payoff can be immense. The specific SEO tactic I've had the most success with is optimizing multiple landing pages for niche keywords.
I conduct initial research in Moz to find as many long-tail keywords as possible that are relevant to me. Long-tail keywords typically have less competition, which helps you rank higher for them.
I then create a new landing page focused entirely on that keyword. Images, copy, layout, and page metadata are all focused on speaking to and acquiring users who come through that keyword.
Since I started this initiative 6 months ago, I have increased traffic from organic search by 5000% and it has become my biggest customer acquisition channel.
I am a freelancer offering marketing communications services. The way I get business most often is pitching a client after I see a part-time, or maybe even full-time, job listing where it's clear the company doesn't understand how to get what they actually need.
Usually, they're looking for an employee (with all the overhead of salary, insurance, employment taxes) when what would serve them best are a few high-level services.
With a bit of client education, they can usually get better results for less money and commitment.
Starting a new business? Build it on .Online!
My best client acquisition strategy is when family and friends naturally talk about me and my company to those they meet and they become interested in hiring me.
I've found this to be one of the best and most effective referral methods and best of all it is also free.
When I first started Easy Mode Media, nailing down a strategy was tough. I found Fiverr as an initial source of income and use it to this day to discover monthly clients for my business.
Most clients on Fiverr reach out to me when they need help identifying the issues holding their website back in organic search rankings.
This audit is detailed and dives into several common areas where website-breaking problems occur.
Often, these issues are technical and require a deeper knowledge of Search Engine Optimization and website functions to fix them correctly. This leads many one-off clients to become monthly subscribers for my business.
While the initial website audit isn't all that profitable, the income from the month-to-month service keeps Fiverr a great source of new clients for Easy Mode Media.
Since the pandemic, I have found great success with online networking events, followed by a follow-up email requesting a call. Generally speaking, when in the event, I take down a few notes about the different attendees:
Note on their name & business

Note on a point they made

Note: Email address / Contact details
Usually a day or two after the meeting, I email them mentioning their point and asking for a meeting. This gives you a point of interest (their point), a point of commonality (the event), and a reason for the meeting.
An excellent way for professional service solopreneurs/freelancers to attract new clients is to write opinion articles about trending topics for media outlets that cover news of the industry in which they are experts.
While you won't get paid for contributing to these articles, their publication will yield a variety of business-building benefits if you share them with your social media followers and also use them as presentation tools when prospecting for new clients. 
We have an online sales training course, and primarily use SEO as our acquisition strategy. 
We do this using the following process:
Firstly, we find keywords using an SEO keyword tool such as Ubersuggest, Ahrefs, or Semrush. We look for search queries of our potential that ideal clients are looking for and write content on these topics. 

Secondly, we create an excellent and detailed article on the subject, which is written in a way to be both useful for our reader, as well as to the Google algorithm. This lets Google's crawlers know that the page has been written to align with the searcher's intent. 
On each blog post, we write; we always have a call to action, as well as a pop-up. The call to action is for them to check out our online sales training course landing page, and the pop-up will be for them to enroll in our free 7-day sales challenge course. 
The email sequence not only builds trust; but also delivers excellent value, which makes it easy to sell our program at the end of the email sequence. 
I used to freelance before and I'd usually find clients via Indeed.com or Upwork. It's quite challenging since I know there's a lot of competition around and I almost always have to do some free sample work for them to notice my application.
Say, for example, the job requires writing social media posts. I'd create one week's worth of social media posts for the company for free and include that in my portfolio. If a company is requiring some design work, I'd create a sample flyer for them. 
But I'd get the job most of the time, it just takes a little bit more time and effort.
If your niche allows, you can find clients in Facebook groups that are owned, run, or joined by online business owners (bloggers, YouTubers, course creators, digital marketing agencies, etc). Join a few quality Facebook groups and start networking.
When you see a business owner asking something, help them out. This is a great way to showcase your knowledge and skills without having to directly promote your services (which you should never do unless asked to explicitly). 
The more you help others, the more you will get noticed and remembered. This is a slow client-building strategy but it definitely works in the longer run.
One of the most effective, yet most difficult, client acquisition techniques is 'word of mouth referrals.'
Whether you are a doctor, a lawyer, or perhaps a tutor, as long as you provide a superior level of service and go above and beyond your customer's expectations, you will inevitably experience a large influx of clients who were referred to you from your previous customers.
It is important to note that results like this do not happen overnight. Achieving success with word-of-mouth referrals happens over long periods in which you implement a plethora of marketing techniques to gain momentum and recognition.
We use augmented reality to create 3-D posts that grab prospective clients' attention across Instagram, LinkedIn, and Facebook.
These eye-catching videos drive both conversations and inquiries with potential customers seeking experiential and digital marketing services for their own brands.
The post drives people to your profile, then to your website, then to being a customer. Give them a reason to go to the profile in the first place.
Starting a new business? Build it on .Online!
My client-building strategy is based on networking and building relationships. I remember I got one of my clients because we had a pre-established relationship.
I adopted my cat from an animal rescue and through the process of the adoption and casual conversation, I learned the owner of the rescue needed a Graphic Designer to do Freelance work. Because of our pre-established relationship, I got the job over another Graphic Designer simply found online.
Network with people and focus on building those relationships, and soon you'll see your client base begin to grow!
One of the best tactics that I use for gaining new clients is reaching out to other freelancers and marketing agencies. They often have limited resources and need extra support. 
Freelancers will usually have two preferred methods of working with you. The first is a white-label approach, where you do the work and they do all of the communication and back and forth with the client.
The other is for them to pass any new inquiries on to you and they will often want a small percentage of any earnings for a certain period. Digital agencies are often cautious about hiring someone for a full-time role which is why hiring a freelancer is a preferred option.
This can be a great way of working on multiple projects while technically having 1 client.
19. Simon King Jr, Gabed
In 2018, When I started Gabed (a Social Media Management tool), I started doing outreach to influencers in the SMM niche.
I offered a few guest posts (written by experts in the topics) to well-known Blogs in the industry which gave me referral traffic but not the clients I was expecting.
Then I started an affiliate program for my product and outreach to market leaders. In the last two years, it has converted over 6000 paying clients for me. Further, I started a blog and hired writers to write product-related content.
This has been responsible for 70% of the traffic to our site, and now and then it keeps landing us clients. The conversion rate is not as high as of an Affiliate Program but it's organic and we are happy with it.
I hired someone off the upwork to do forum marketing for us and write content for niche-related forums. With a conversion rate of 8-12%, this technique was working well.
Most of the users in the forum were already looking for the product and the content the writer created was highly converting. These have been our main techniques to acquire the clients that we have now.
We are looking into creating social media ad campaigns as well but are not sure if it will convert as much as the others, considering the niche we are in.
If you're starting any creative/service business, I suggest you contact bigger agencies in your city. You need to show them your portfolio and then can quickly result in a flow of new business but it might take some time to show results.
You can target the agency Marketing Director or Business Development Manager on Linkedin/Twitter. Start sharing their posts and commenting.
When you sense an opportunity, message them directly and take it ahead. This has worked for me and should work for you as well.
Another cost-effective thing would be running Facebook lead generation ads. Create a solid ad copy with an offer.
To filter out tire kickers, include a custom form with a budget range, so someone who cannot afford your service, won't fill the form. Even if they leave it blank, you will get an idea about the intent of the prospect.
For the above strategy to work, first, warm up the audience with a 30-60 second video promo of what you do and how you can solve their pressing problems. After that, you can retarget them with lead generation ads.
21. Paul Franklin, Sidegains
I find Pay Per Click advertising with Google ads to be extremely useful for generating leads, but I'm very strict with my bidding strategy.
I use geo-targeting to try to connect with local prospects and the only bid on exact match keywords to ensure that my costs don't get out of hand.
This approach doesn't drive high call volumes or visitors to my site, but the leads I generate from it are very targeted and convert well. I spend between $100-$200 a month on paid ads but the leads that come from this create an extremely high ROI.
Most clients come back to me so even if I only win one client through PPC a month, the investment in ads will pay for itself in spades over the course of a year.
I started doing branding/marketing consulting 19 years ago. Politicians do it all the time and it is great for business too.
Make a list of the movers & shakers people you admire ask a few smart open-ended questions then sit back and take notice. Start listening with no strings attached, you'll be amazed by what you find.
It does not cost anything with social distancing now as it is all video/conference calls or virtual coffee meetings anyway and you will get an earful.
I did my listening tour the old-fashioned way by sending out emails & picking up the phone, then brought a pad & pen, asked a few open-ended questions then shut up and started taking notes.  
CRM tools are only as effective as the relationships you have built so disconnect from technology and focus on cultivating human impersonal relationships when not social distancing.
Meeting for coffee or lunch even virtually can accomplish so much more than email exchanges and social media posts, and it is a great way to get to know people better and learn about their interests, hobbies, and dreams.
Building trusted relationships drive my business and technology helps advance the conversation but it can never replace the human interaction that builds trust over time.
These are my top client-building strategies:
Luring potential clients into my ecosystem: via ebooks that come with a newsletter that in turn comes with handy tips and links to my services, courses, and books.

Engaging with my potential clients via social media: commenting, connecting, discussing, showing that I care about them.

Interacting with them at (online) industry events: hanging out where they are to expand my knowledge and extend my network.
I've been using a mix of these 3 for many years now and that's what works best for me. It might sound like a lot of work, but I enjoy it, especially when it comes to the creative side such as writing ebooks, blog articles, or newsletters.
My number one tip would be to find niche-specific job boards. As a freelance writer/content marketer, there are a few that I regularly visit, such as ProBlogger, BloggingPro, and ContentWritingJobs.com.
I found a client that I've been working with for a couple of years this way. You can find similar job boards for your niche via a Google search or by asking fellow freelancers.
If you're going to apply for a gig, make sure you read the job description carefully and provide all of the information they require. In other words, don't half-ass it and you'll be in with a better chance.
One thing that's worked well for me over the years is to be a member of a coworking space. All I wanted (and expected) was a desk, coffee, and WiFi outside of my home, but it also offered a brilliant networking opportunity.
I was able to network with the other members, some of whom needed my services – or who referred me onto others who they knew needed my services. I've taken this further by also visiting other coworking spaces periodically.
So while I'm based at one permanently (and try to go there as often as possible), I try to visit other coworking spaces local to me once a month as well. This gives me an opportunity to meet and network with the people in those spaces too.
Starting a new business? Build it on .Online!
Our best client acquisition strategy is the good old-fashioned cold calling believe it or not. There is advanced software available nowadays that makes it possible for you to call many people in a very short period of time. 
There is also readily available labor overseas to do the calling for you at an affordable rate. Additionally, there is a great software to help you manage your potential prospects after they have indicated potential interest in your service and your caller has identified them as a lead.
We have implemented all of the above tools to operate a very efficient and effective cold calling operation.
I built my business through networking, speaking, writing, and creating strategic alliances and partnerships with other firms. Being known and understanding how to serve client needs is the most important aspect of acquiring new clients.
28. David Ciccarelli, Voices
Start with an overall strategy that's designed to both acquire new clients, as well as retain existing clients so they become advocates. An effective strategy begins with awareness activities that simply get your name in front of clients who haven't heard about you yet.
This can be done by leveraging other people's audiences by being a guest on their podcast or a subject matter expert on a webinar. At the end of your talk, include a call-to-action sending visitors to your website who then are invited to request more information.
Now that you've generated a qualified lead, you should as quickly as possible schedule a phone call to uncover the problems that the client is experiencing and offer your services as a solution.  Follow-up promptly with a proposal and ask for the business.
By taking a methodical approach to client acquisition, you'll be in a position to incrementally improve one step at a time, resulting in more clients than you can handle. Now that's what I call a good problem to have.
First, if you created a product or if you're selling some services you should know (even vaguely) who is your target customer. Look for online communities where these people are hanging out.
It could be a Facebook group, some online chat, Twitter, or some Reddit channel. I choose one small or friendly community, post my product here, and ask for feedback.
I use that feedback to improve my product. Do it as many times as you need to find your product-market fit.
Try to go with a bigger community every time. Then you can launch on big platforms like HackerNews, ProductHunt, or bigger subreddits. 
Anyone that starts a business has a definite potential for growth and success. The only kicker is that you would definitely not want to wait around until that happens and so you'll need to find ways to propel your company to your end goal.
Now, this doesn't mean you'll need to work an unbelievably unhealthy amount of work 24/7. What you'll need is to be equipped with the digital tools and knowledge that will put your company in the history of the digital revolution.
Hunter.io is an absolute gem that takes your client-building profile to new heights. It allows you to find any business owner's email so you can directly reach them and possibly do business with them.
This is a powerful tool that must be used responsibly because with great power comes great responsibility. SEO is jam-packed with many potentials for your company.
Conclusion
Customer acquisition is the lifeblood of any company, and research shows that the key to growth lies not with your sales or marketing team but your customer service team, and your customers themselves.
Customer acquisition is all about acquiring the right kind of customers that will stick around, and also help you acquire more.
Instead of looking at it as a one-way funnel, visualize your customer acquisition and retention methods as a flywheel.
Keep working to bring new customers on board, but in that process, don't forget about the ones who'd already joined the crew.
Starting a new business? Build it on .Online!